The director of a Scottish business has resigned after a crowdfunding pitch was exposed as misleading £460,000 out of investors.
Grant MacCusker was previously registered as a director of Lettinglord, the legal name of Student Rents.
But Mr MacCusker's appointment has now been terminated as of April 21, according to a filing on Companies House.
It comes after it was revealed that Student Rents fabricated the identities of three members of its senior team in a bid to raise money on investment crowdfunding platform Crowdcube.
In October last year, Student Rents launched a crowdfunding initiative and secured funding of £466,172.55 from 179 investors, promising to be the "Uber of student rentals".
The pitch claimed that alongside CEO Mr MacCusker and his son Jamie Stewart, three other highly-experienced people were part of the team.
They were Phillip Scott, chief product and technology officer, who was listed as having previously worked for Ebay and Shopify; Kirsty Wilson as chief operating officer; and Nicola Wood, chief marketing officer.
The profile images of all three are stock pictures and are the same used on fake LinkedIn profiles that detail made-up careers.
Ebay, Shopify and Santander confirmed that nobody by those names ever held the roles claimed under their employment.
Student Rents told STV News that the LinkedIn profiles of this senior team had been made "unviewable" to "safeguard mental health".
After confronting Student Rents about the misleading claims made on the crowdfunder, a spokesperson for Student Rents told STV News the company was "working with Crowdcube to return all investors with their money".
In the same email, the spokesperson "insisted" on the inclusion of how "interesting" they found it that STV News along with several other outlets published a press release issued by one of Mr MacCusker's other businesses, Letting Cloud, in which he announced the false claim that the company had been bought over by international holiday rental giant Airbnb.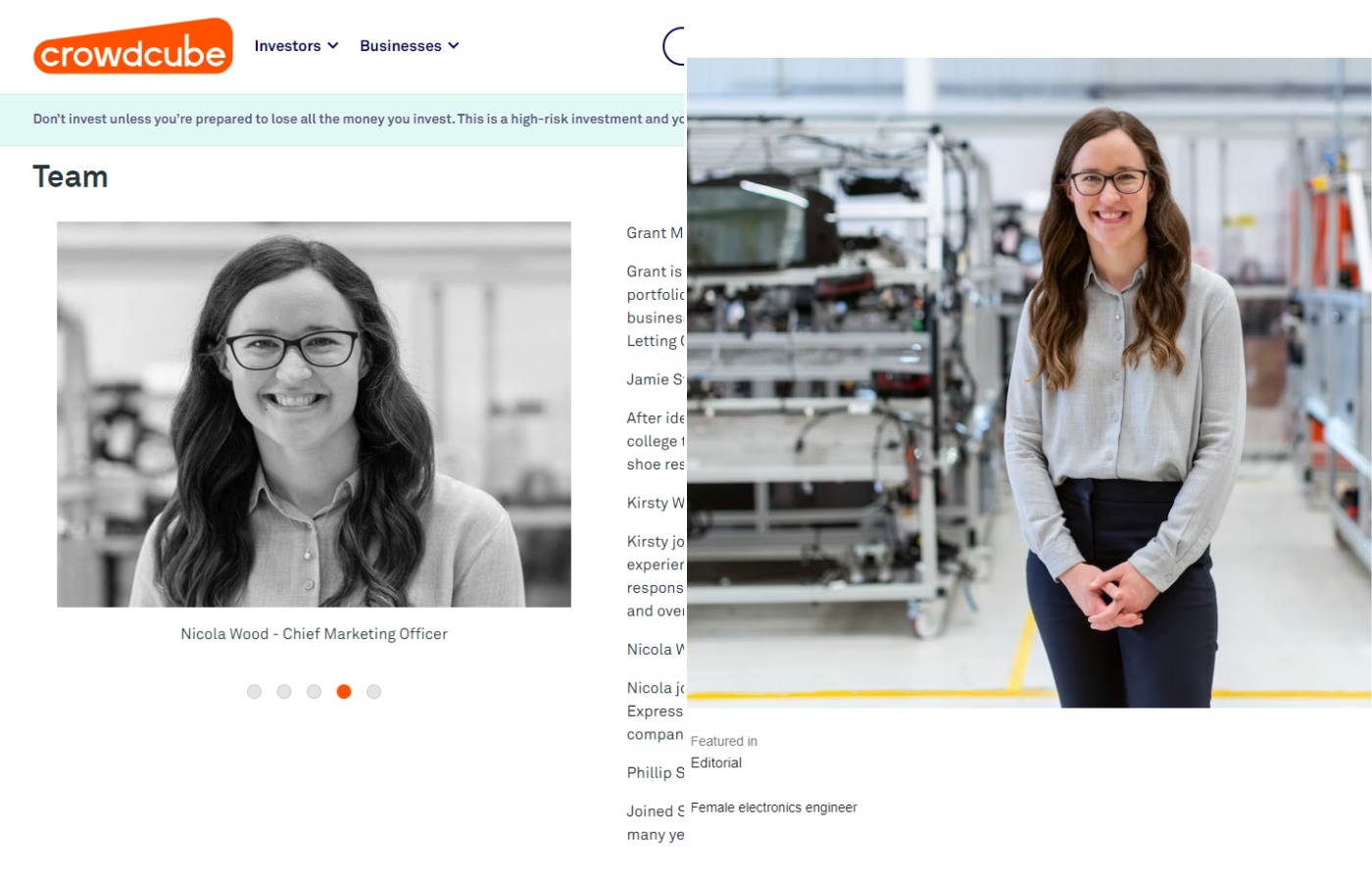 The spokesperson wrote: "This seems like a revenge attack to defend / distract publishing this on the 11th."
After the release was published and Mr MacCusker attended an on-camera interview with STV News, Airbnb revealed claims of any relationship with or acquisition of Letting Cloud were "completely fabricated".
When asked, Letting Cloud said the matter was "in the hands" of its lawyers.
STV News understands the company then claimed to be being represented by global law firm Wilson, Sonsini, Goodrich and Rosati.
A spokesperson for the California-based lawyers told STV News it did not represent Letting Cloud in any dispute with Airbnb.
The Student Rents spokesperson told STV News: "Grant resigned as a director last night from Student Rents as it is becoming a distraction to the business with current media articles."
CrowdCube has been approached for comment.
A spokesperson previously told STV News: "We are aware of the reported allegations and are conducting an investigation. At this stage, we cannot provide further comment."
You can read more of the STV News investigation here.