Caribbean-Scottish artists and writers living in Scotland have been invited to create work that celebrates their ancestral roots and share their stories in a new exhibition at the Museum of Edinburgh.
'Windrush Legacy Creative Reflections' celebrates and pays homage to the Windrush generation who arrived in Britain between 1948 and 1971.
This year marked 75 years since the HMT Empire Windrush docked in Essex on June 22, a time that became associated with scandal after people were suddenly and wrongly stripped of their rights.
Kezia Lewis is a co-curator of the exhibition.
Her dad moved to the UK in the late 1960s, making her a descendant of the Windrush generation.
Ahead of the exhibition's launch, Kezia brought her three-year-old daughter, Esmé, along to see the art she created to ensure she has the opportunity to learn about her family's rich history.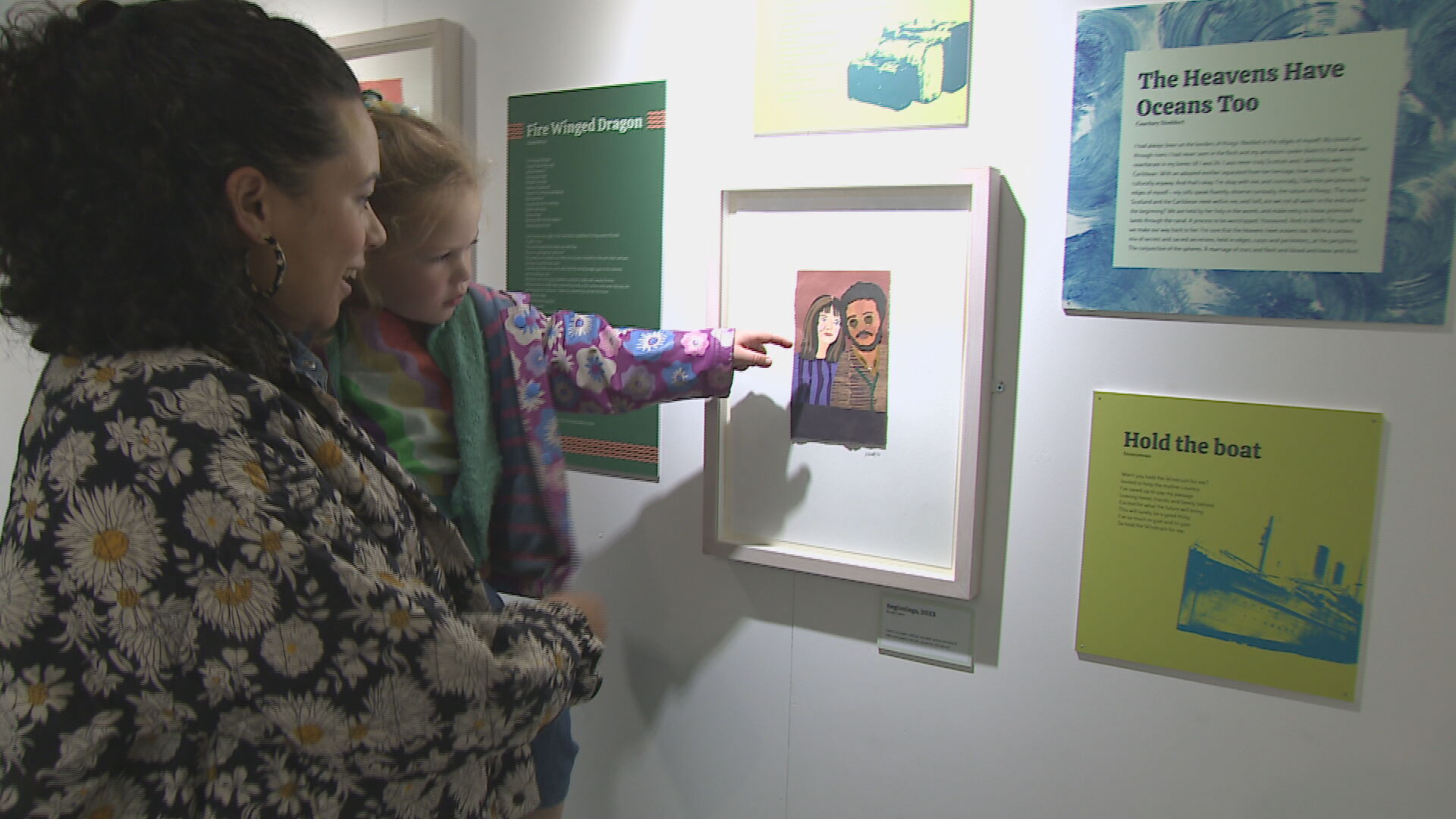 Kezia said: "We're a very close family and there's still a lot of us that live in Scotland but we have a whole family that are over in the Caribbean and in America. It's trying to make sure that she still has those links as well because we can't see that family a lot.
"So, it's really important to show her through art of how to think about your heritage and how to keep that alive and about our constant story. So it's really important to bring her and it's been really nice to show her today."
The display features the work of many decedents of the Windrush generation and highlights the knock-on affect it had on their families.
Co-curator and writer Courtney Stoddart said: "They were invited under the idea that the UK is the motherland and that you're going to be walking these streets paved with gold and it was quite the opposite in terms of experiencing a lot of racism.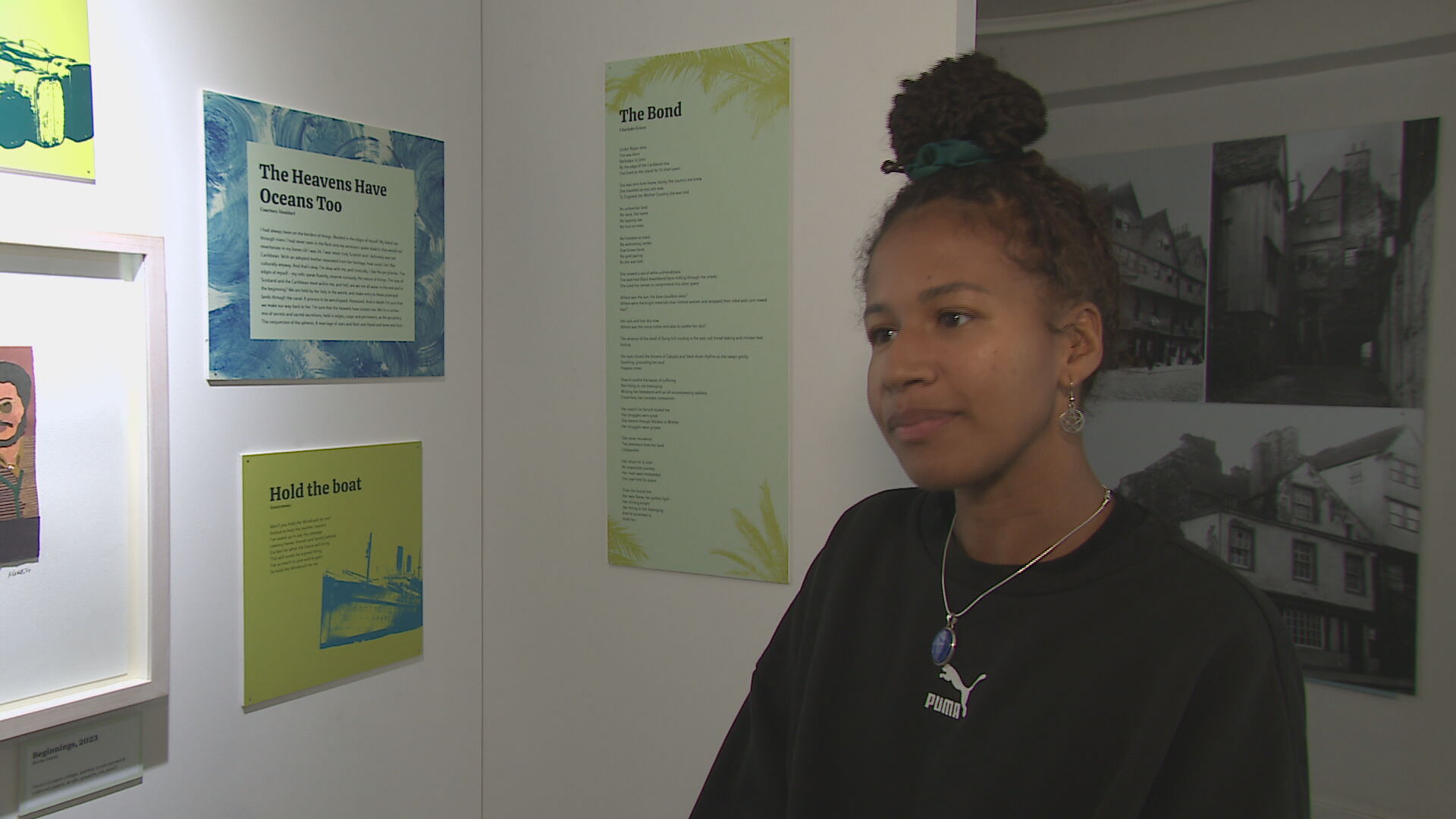 "I think for people who are descendants of that – I'm sort of third generation, my mum would be second, my grandmother came here in the 1950s – for us, it's really about sharing our stories."
For the curators and artists, it's been rewarding to reflect on their Caribbean roots and what it means to them to be Scottish.
Jeda Pearl, co-curator and writer, said: "Having a space like this, not only to create work but to have it within a public exhibition environment, it's huge.
"It's really meaningful and impactful and I think it will touch a lot of people, wherever they are from."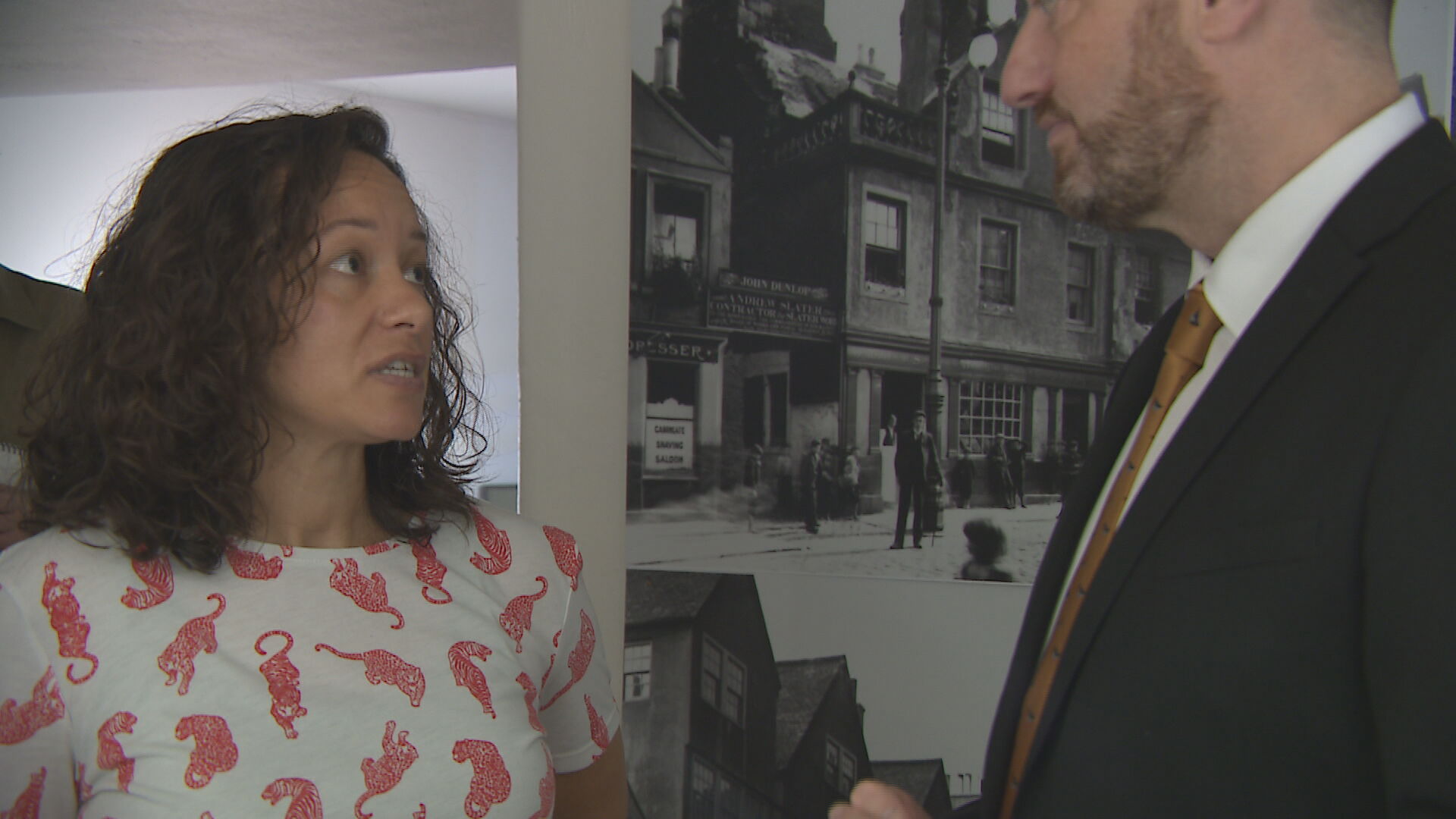 Councillor Cammy Day, City of Edinburgh Council leader, said: "We're really proud to be able to provide this space right in the heart of the city on the royal mile to show these exhibitions.
"You see how heartfelt it is to read these stories and to see these images created by young people, by older people and by grandparents and I hope we can do more and have these exhibition tour to wider than just here in Edinburgh."
The exhibition will run from September 30 until the end of January, with the works being shared among high schools in Edinburgh.
STV News is now on WhatsApp
Get all the latest news from around the country
Follow STV News
Follow STV News on WhatsApp
Scan the QR code on your mobile device for all the latest news from around the country