A 72-year-old dementia patient faced a 17-hour wait for an ambulance even though she needed urgent care.
Roberta Stephen became dehydrated after a spell of not eating and drinking, and nurses decided 999 should be called around 5pm on Monday.
Her partner Robert Delussey endured a sleepless night before the ambulance finally arrived around 9.45am on Tuesday morning.
"If I had been fit enough, I would have lifted her, put her in the car and took her to hospital myself," he said.
Ms Stephen was eventually taken to Victoria Hospital in Kirkcaldy, Fife, where she subsequently tested positive for coronavirus.
The recent surge in Covid cases has resulted in rising numbers of virus patients in hospital – with the total now more than 1000 again.
This is putting pressure on other parts of the health service, including A&E and ambulances. Average wait times for ambulances are said to have increased from between 55-75 minutes to six hours.
Health secretary Humza Yousaf has urged Scots to "think twice" before calling an ambulance, saying they should do so only if "absolutely critical".
'No sleep'
Mr Delussey, 78, told STV News that both he and his partner had suffered a distressing experience.
He said: "The nurse said 'two hours to four hours maximum' as they were very busy, which is fair enough.
"But it went on and on, right through the night and I never got a wink of sleep, I was sitting here looking out the window at every vehicle that passed.
"It was distressing for her and me, because I have an artificial leg and I've got prostate cancer.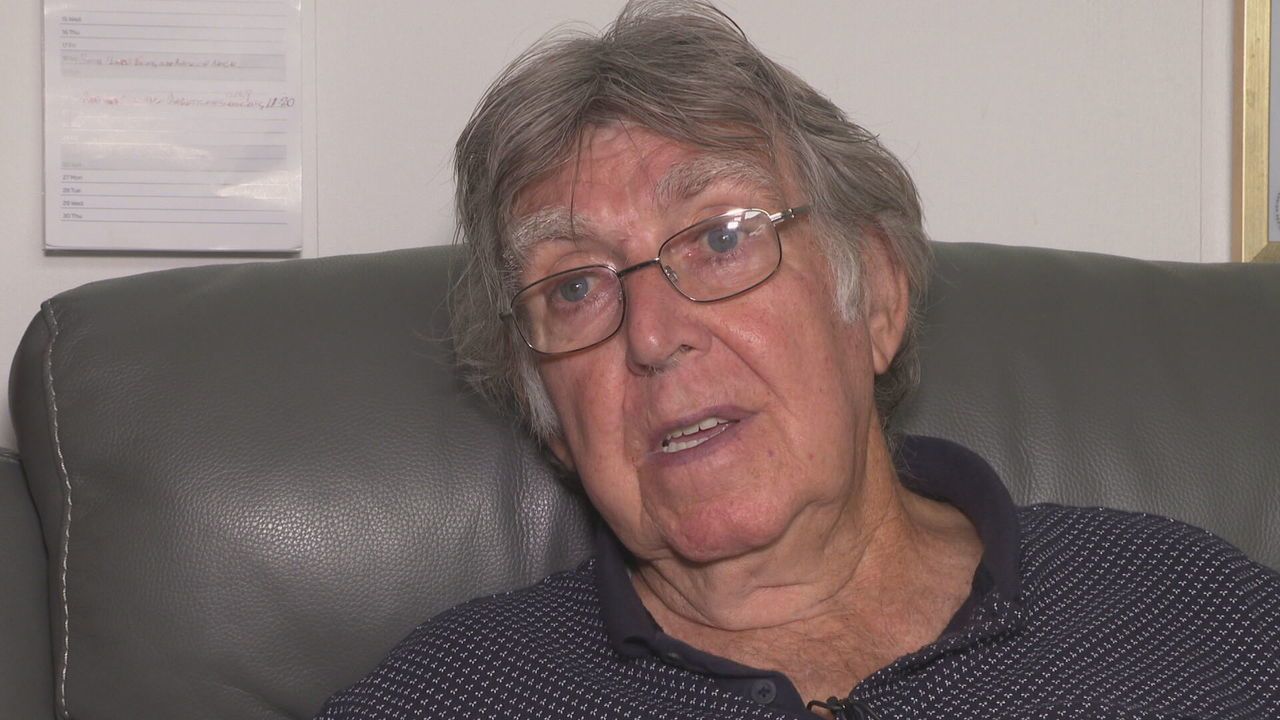 "I kept phoning 999, who else could I phone? I couldn't phone the doctors. We are only 15 minutes from the local hospital – that's all it takes."
'Nobody could visit'
Mr Delussey then got a phone call on Wednesday morning to say his partner had tested positive for Covid-19 after arriving at hospital.
"Nobody could visit her, I was the only one that was allowed to go in, but I couldn't get in because my test hadn't come through," he said.
The Scottish Ambulance Service has been contacted for comment.
Is the NHS in crisis?
By Colin Mackay, political editor
You can see the pressure the health service is under on the frontline in this report.
Another side of the waiting time for ambulances is waiting times in accident and emergency – the government has a target of 95% of accident and emergency patients to be dealt with, within four hours – right now it's running at about 75%.
The Scottish and the UK governments have a lot riding on the continued success of vaccinations – if that's not enough to keep case numbers down and protect the NHS, we could face further restrictions.
That's why boosters will begin from Monday – first for health and care workers and the most vulnerable, then working it's way down to include all over 50s. In many cases they'll get that alongside their flu vaccine.
And its why 12-to-15 year-olds can get their single jag at drop in centres from Monday.