A new defibrillator has been installed at an Edinburgh school after a boy died while playing football after collapsing on the pitch.
Andrew Mackinnon, 15, who was a pupil at Forrester High School died in March this year.
The teenager is understood to have had a history of heart disease, and previously underwent cardiomyopathy surgery.
His dad, who is also named Andrew, started the Andrew Mackinnon Foundation after his son's death, aiming to help youngsters play football no matter their circumstances.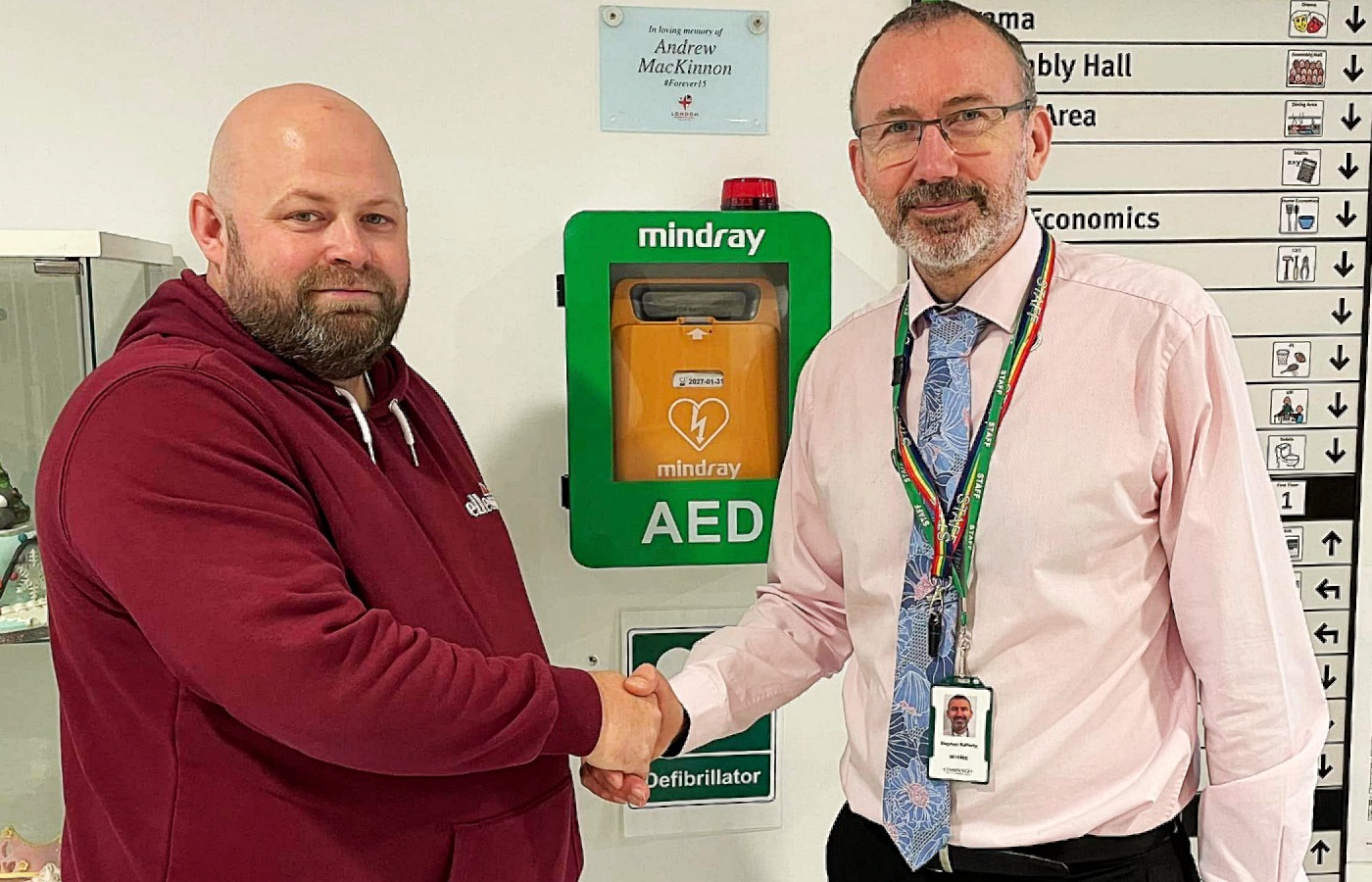 On Wednesday, the foundation announced that a new defibrillator had been installed at the school as the original one was due to expire.
The foundation wrote: "This was always the first thing we intended to do as the existing one they had was due for replacement. The whole school, led by headteacher Mr Stephen Rafferty, have been a great support over the last few months despite also dealing with their own heartbreak at the devastating loss of Andrew.
"Mr Rafferty has worked tirelessly with me to ensure we could get this done and I cannot thank him enough.
"All of this wouldn't be possible without the support we have had in setting up this Foundation."