The Declaration of Arbroath is set to go on display this week to mark the historic document's 703rd anniversary.
Last displayed in 2005, the famous document will be on show at the National Museum of Scotland from June 3 to July 2.
The declaration has not been on public display in 18 years, when it was last displayed at the Scottish Parliament.
The iconic and fragile 703-year-old document, which is cared for and preserved by National Records of Scotland, can only be displayed occasionally in order to ensure its long-term preservation.
It was initially due to be displayed in April 2020 to mark its 700-year anniversary, but it had to be postponed due to the pandemic – the new summer date was selected to give as many people as possible the opportunity to see the declaration.
The Declaration of Arbroath is a letter dated April 6, 1320, written by the barons and freeholders of Scotland on behalf of the Kingdom of Scotland, to Pope John XXII asking him to recognise Scotland's independence and acknowledge Robert the Bruce as the country's lawful king.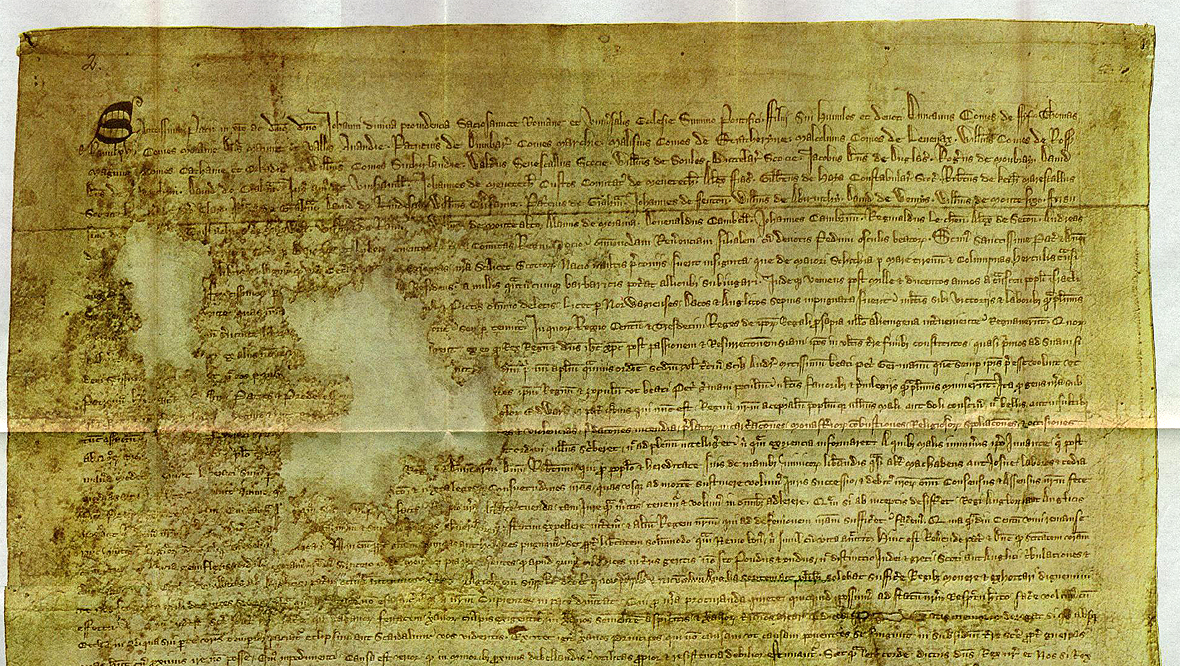 The letter also asks the Pontiff to persuade King Edward II of England to end hostilities against the Scots, so that their energy may be better used to secure the frontiers of Christendom.
It is believed to have been drafted at a meeting of the King and his council at Newbattle, then written up in the scriptorium of Arbroath Abbey.
Written in Latin, it was sealed by eight earls and about 40 barons. It was authenticated by seals, as documents at that time were not signed.
Only 19 of the seals now remain.
Alice Blackwell, senior curator of Medieval Archaeology and History at National Museums Scotland said: "We are delighted to have the opportunity to display the Declaration of Arbroath here at the National Museum of Scotland.
"It is a hugely significant document and a vital piece of Scotland's history. We look forward to welcoming many visitors to enjoy the rare opportunity of seeing this iconic document close up."
Culture secretary, Angus Robertson said: "The Declaration of Arbroath is of great historic and cultural interest to Scots and people around the world of Scottish descent.
"The display of this iconic document will give people from across Scotland and further afield a wonderful opportunity to visit the museum and see this important piece of history for themselves."
Laura Mitchell, deputy keeper, National Records of Scotland, said: "The Declaration of Arbroath is a key treasure in our extensive collections and we are proud of the role we play in conserving this significant historical artefact for future generations.
"The display will allow Scots and visitors from further afield to see this famous document for the first time in 18 years."