The daughters of a woman who died in hospital after being given medicine she was allergic to say the NHS board must act to improve care.
Sisters Sharon and Shona Adams described how their mum Linda Allan was "like a best friend" and could "never be replaced" as they called upon NHS Fife to make fundamental changes to care.
The calls come after a Fatal Accident Inquiry into the death of Ms Allan ruled the health board had not paid enough attention to the mother's condition.
Ms Allan lost her life at Victoria Hospital in Kirkcaldy after suffering an adverse reaction to medication she was given following knee surgery.
The 59-year-old was given powerful anti-inflammatory drugs which reacted with a stomach ulcer and left her in terrible pain.
The inquiry heard Linda's "pain score" shot up from zero to ten out of ten in just seven hours. Four days later, she had a cardiac arrest and was transferred to intensive care.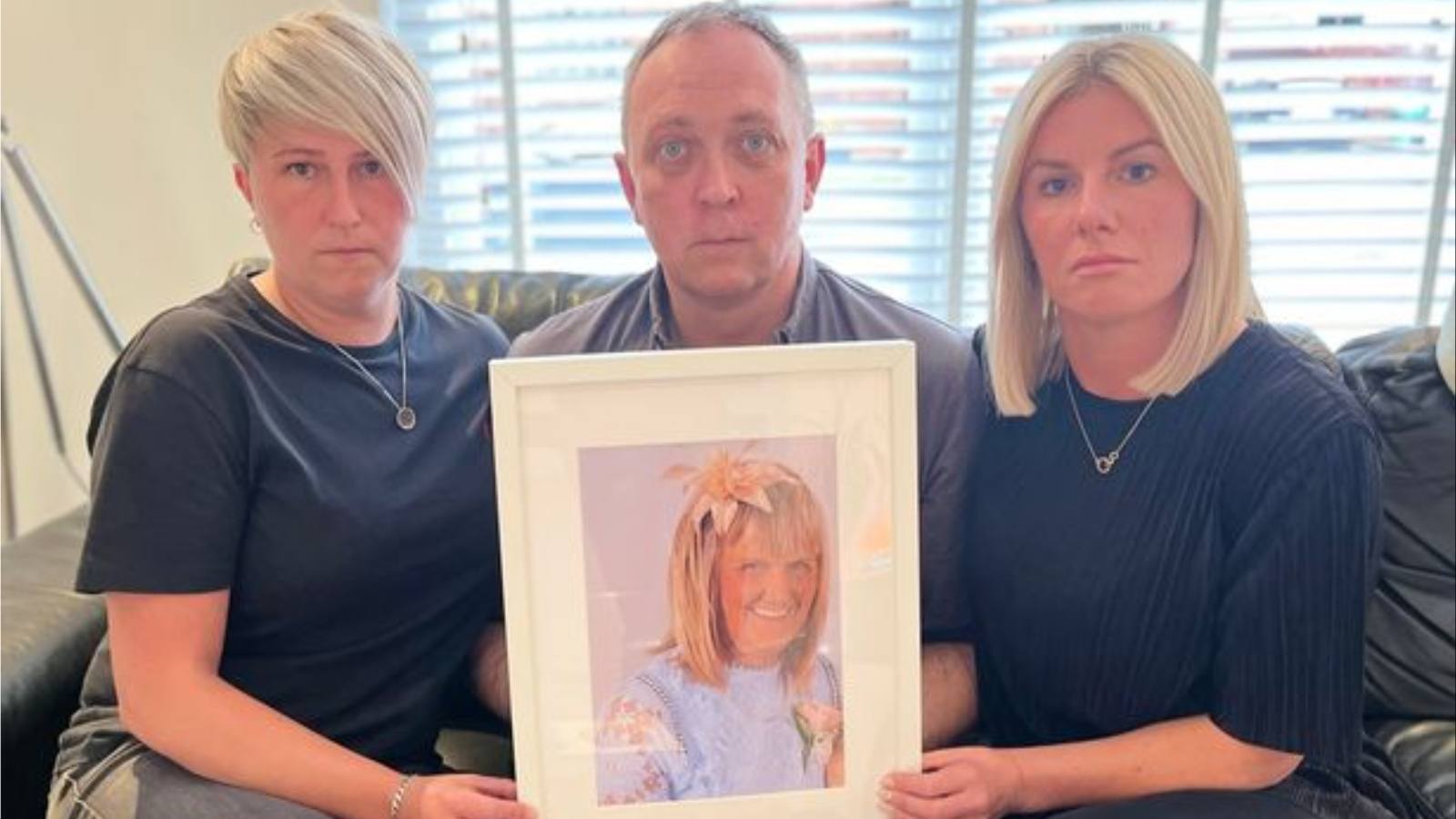 She later died as a result of organ failure on October 23, 2019.
Desperate for answers, the family pursued an FAI into the circumstances of her death.
The findings of the probe reveal that hospital staff suggested relatives should have complained more during Ms Allan's time in their care.
A sheriff concluded that her post-operative care "was not at the standard that would have been expected".
Speaking with STV News following the determination of the FAI, Sharon Adams said: "For my mum to say that she was sore, I knew that she was in agony. Mum's deterioration, the family was never, ever made aware of that. There was no in-between. There was no communication at all."
She added: "I was really, really shocked to find that the nurses thought it was acceptable to say that the family hadn't complained enough. That was probably the most difficult thing.
"This has to be prevented and they have to take responsibility and change things. I can't even think about moving forward at the moment because how do you fill that gap in your life?
"Like, mum is no longer here. I've said it a million times, she was our best friend as well as our mum. She would do anything for us. She was just amazing. You can't replace that."
The family welcomed the findings but said the process had "drained" them.
In a statement following the findings, the family said: "We hope health boards all over Scotland take on board what has been unearthed at NHS Fife to make sure everyone is safe."
"During the FAI we heard that NHS staff don't listen enough to the concerns of patients or their families – this wasn't covered in the recommendations be we still believe this needs addressed.
"We were drained after each day of the FAI."
The statement continued: "Although we welcome the findings today, it should never have got to an FAI in the first place.
"From the beginning we've always felt something has been drastically wrong and this FAI has been vital in making sure improvements can be made to the NHS so people get the care they deserve.
"We've always had the conviction that what we're doing is right and today we have that confirmed.
"It doesn't matter if it involved the NHS or someone else – no one is above the law and mistakes need to be accounted for."
The sheriff made eight recommendations including a daily review for every post-operative patient and an immediate referral should a patient go from a low to high pain score between observations.
Sheriff Susan Duff said in her conclusion: "The inquiry has established that the care which Ms Allan received post operatively was not at the standard that would have been expected.
"There were opportunities for her condition to be reviewed which could have altered the tragic outcome in this case."
NHS Fife expressed its condolences to Linda's family. The board says the sheriff's recommendations align with those made by an internal investigation and it will continue to work to ensure actions are taken to prevent harm occurring in similar situations.