Endurance cyclist Mark Beaumont has completed a mammoth challenge with his six-year-old daughter – running more than 500 miles around every street in Edinburgh.
Beaumont, 37, holds the record for cycling around the world in less than 80 days, but this time it was his daughter Harriet who was on the bike, while he ran alongside.
The pair completed the 506-mile feat in just 67 days during lockdown – running and cycling for around an hour, five days a week.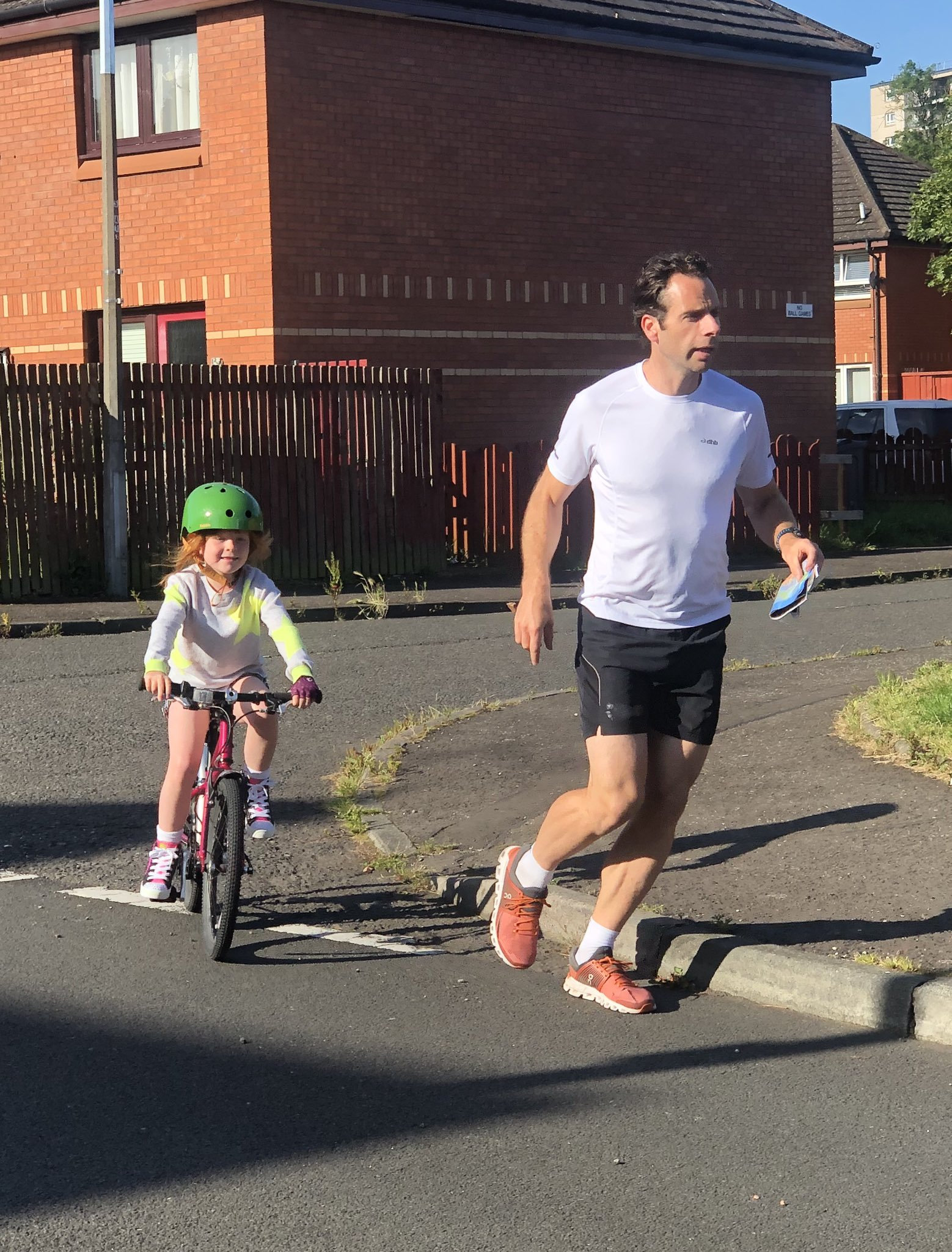 The dad-of-two, from Inverleith in the city, was inspired to take up the challenge after hearing ultra-runner Rickey Gates talking about doing something similar in America.
The cycling champ had been gearing up to take part in the Race Across America – an ultra-distance road cycling race from the west coast to the east coast.
However the race was cancelled and for the first time in his life, he was left with nothing to train for.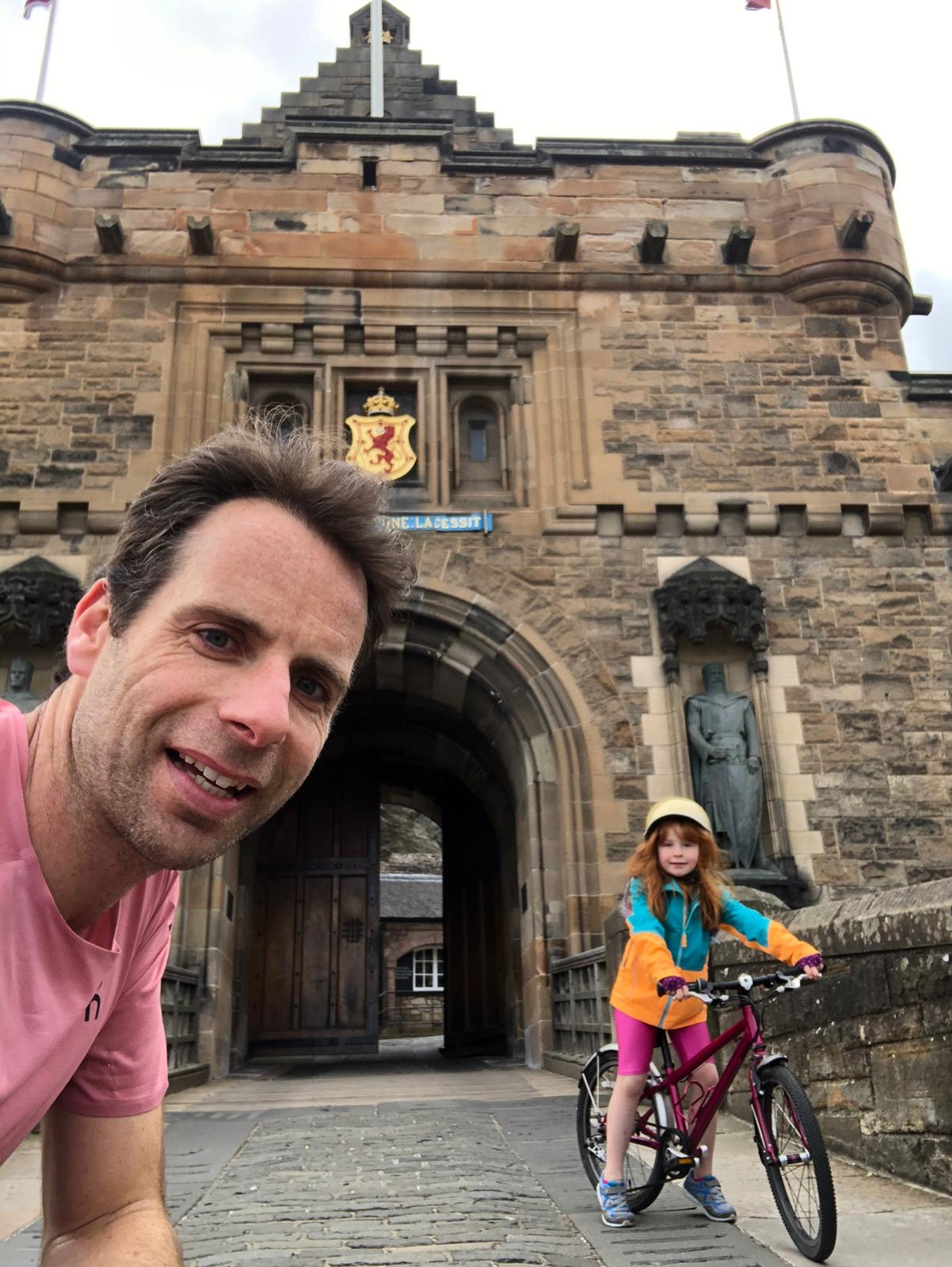 He said the project he started with his daughter at the beginning of lockdown had been an "amazing experience" and a "silver lining".
Beaumont said: "Harriet cycles but not a lot and not on the roads, so it has been amazing to watch her grow in confidence.
"It was an amazing process and a wonderful thing for a six-year-old to experience."
Beaumont, who confessed he's "not a runner", said the project allowed him precious time with his daughter and helped him gain a new found appreciation for the city.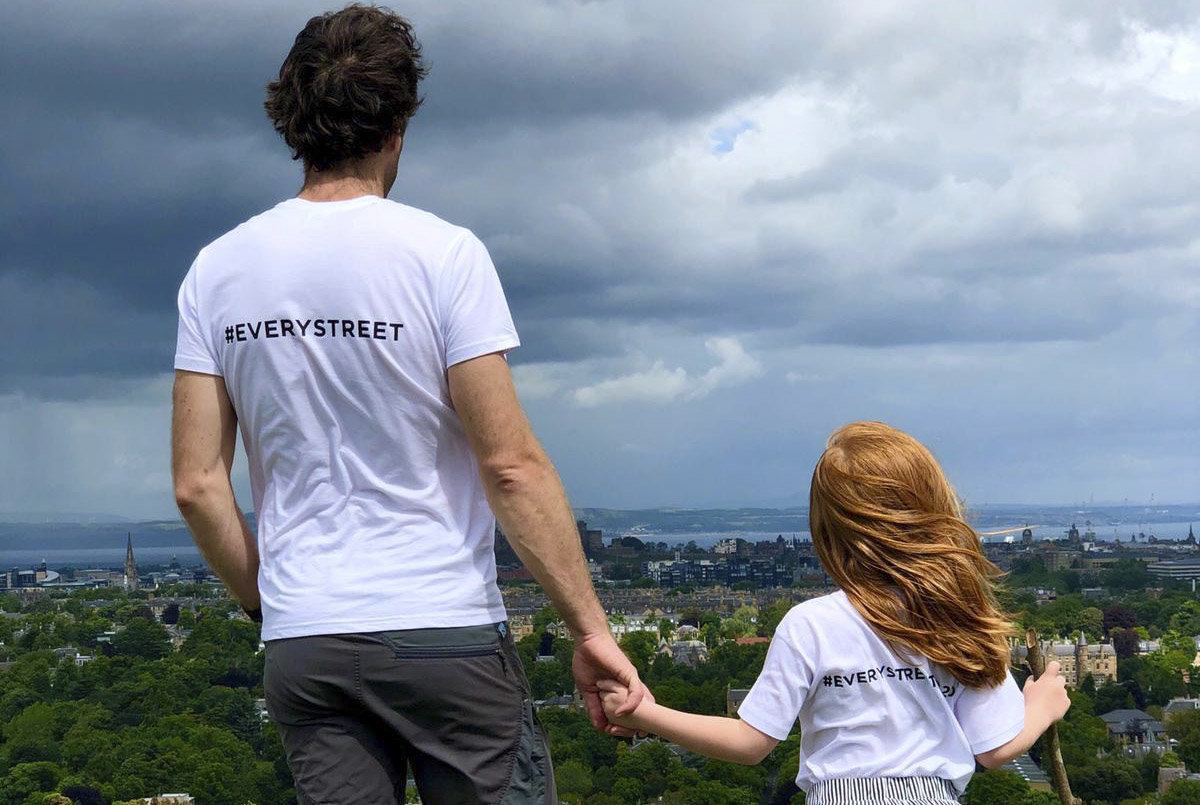 He said: "I have only lived in Edinburgh for around two years and I thought I knew it, but I know it very well now.
"Each day we would look at the map and I would ask Harriet 'which streets do we want to do today?'.
"We would go out five days a week for around an hour, so times we did more or less.
"But Harriet would never get tired of it, even on the days where it was raining or she didn't want to, it wasn't a chore.
"She has massively grown in confidence and I trust her a lot more on the roads than I did at the start because she knows what she is doing.
"I normally spend half my life away and working
"My big target for this year was the Race Across America so when that got cancelled I lost a lot of motivation for my training.
"But this has been an incredible silver lining."