Crowds have gathered in Edinburgh to pay respect to Sarah Everard and highlight violence against women exactly one year on from her murder.
Around 100 people were in attendance at the Scottish Parliament, some with signs highlighting slogans such as 'educate your sons' and others with young children.
The vigil was set up in remembrance of Ms Everard and other women who have been murdered by men.
It was held on Thursday, 12 months to the day since the 33-year-old was kidnapped off the streets as she walked home in South London.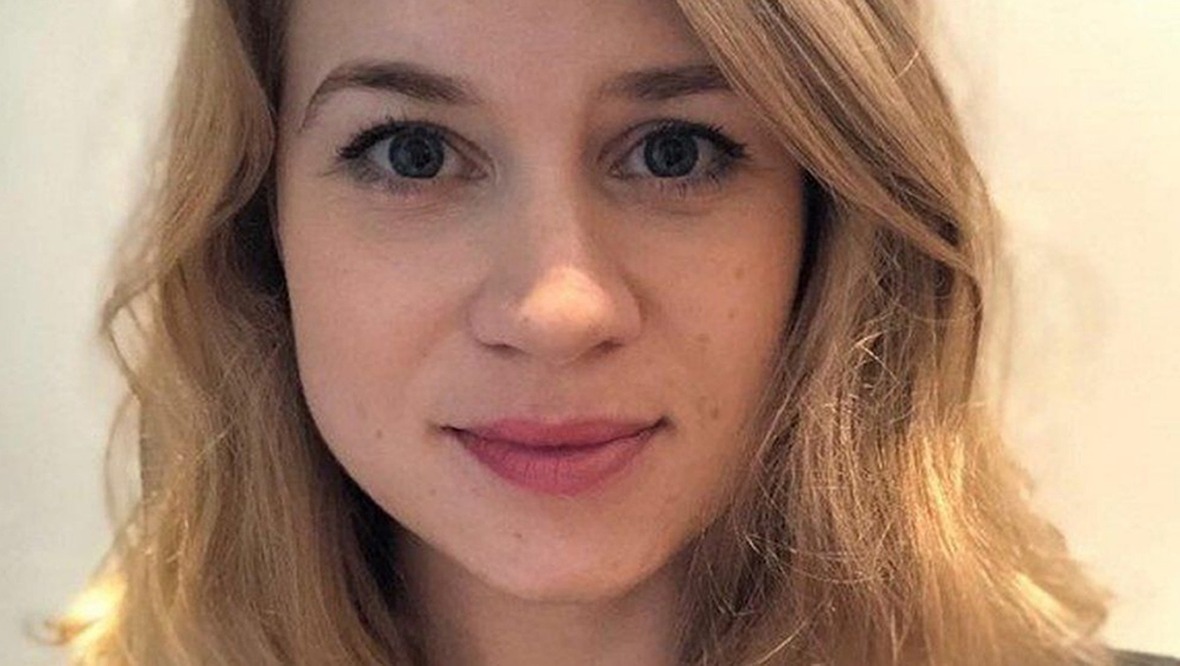 Wayne Couzens, who was a serving police officer at the time, raped and murdered her before dumping her body nearby.
He was jailed and handed a life-sentence in September.
Demonstrators watched on as campaigner Rachel Chung gave a speech saying "nothing has changed".
To applause, Ms Chung said: "We're not here looking to become martyrs, I don't want to be a poster, I don't want to front a news campaign. I don't want to die.
"I want to wake up in the morning and know that I am treated like a person."
Together with Alice Jackson, she was inspired to form Strut Safe in the wake of Ms Everard's murder, with volunteers from the group providing a free service to help women walk home safely in Edinburgh, along with phone support in the rest of the UK.
Speaking at the rally, Ms Chung insisted: "We're punching up, we're here to put pressure on those in power, and if those in power are not prepared to listen then we will leave them behind.
"As long as we are out here protesting, as long as I can look out into this crowd and see all of you come out here, then I have hope, I have radical hope that we will see change.
"Because we're not going to give up. There are more of us than there are of them, and because we are stronger than they are."
And three of the event organisers explained why they felt it was important to hold the event at Holyrood and the need to "root out" misogyny.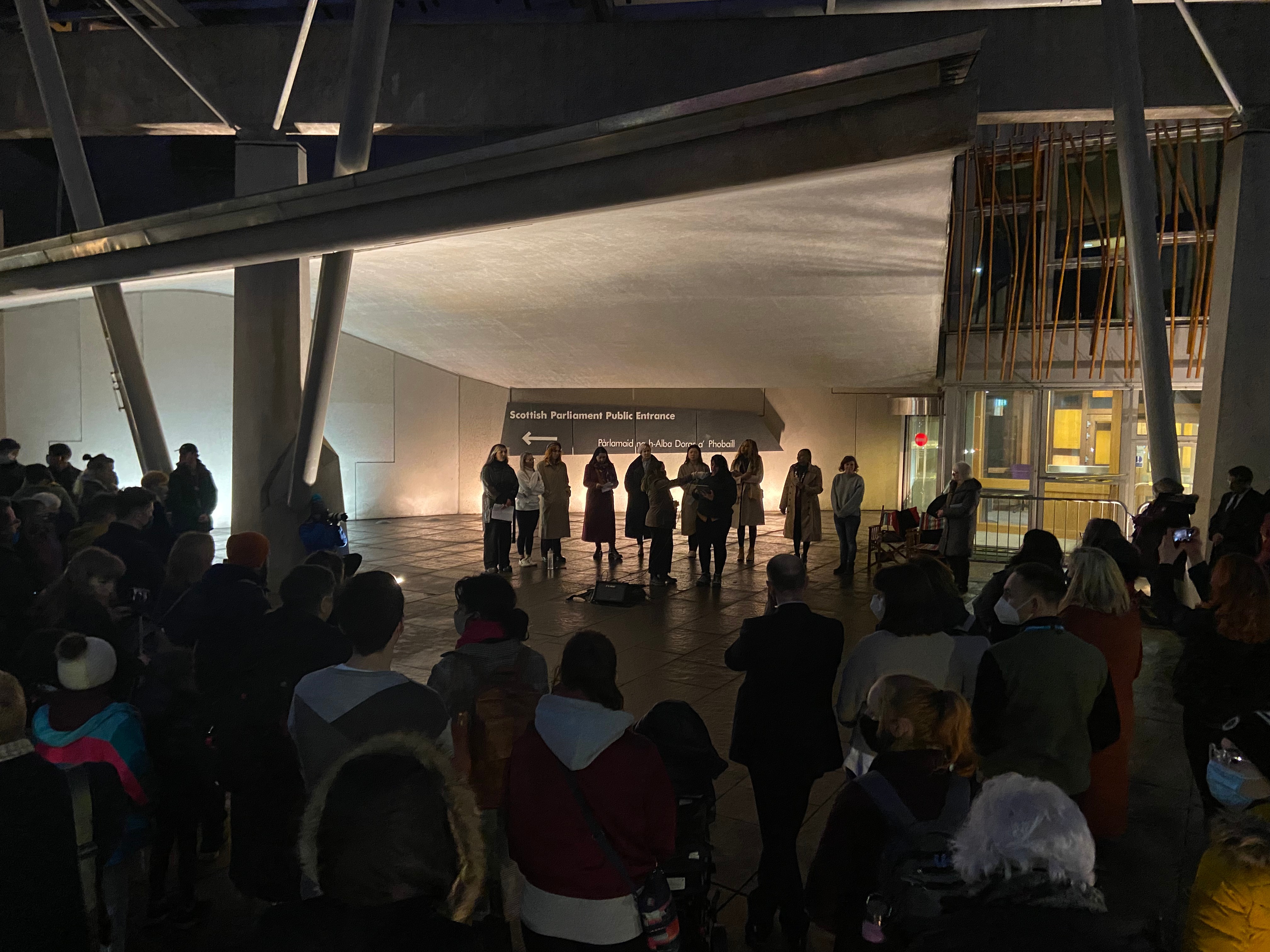 Speaking to STV News, Sally Donald said: "As a woman when someone harasses you it can be such a shameful experience, and sharing that amongst women, to normalise it and know you are not the problem, the problem is a societal issue and the men who are doing it to you, it's not about you."
Charlotte Armitage said: "Elected representatives need to lead by example, and that's why the protest is here today so people can hear our anger and hear our cries for change and our commitment to change and take that forward in their role as MSPs."
And Alice Jackson, who is the co-founder of Strut Safe, said: "I don't understand why protecting people is potentially controversial.
"We can't just put a sticking plaster on we need to completely root out misogyny."
With politicians mingling with demonstrators among the crowd, one mother took the chance to demand change.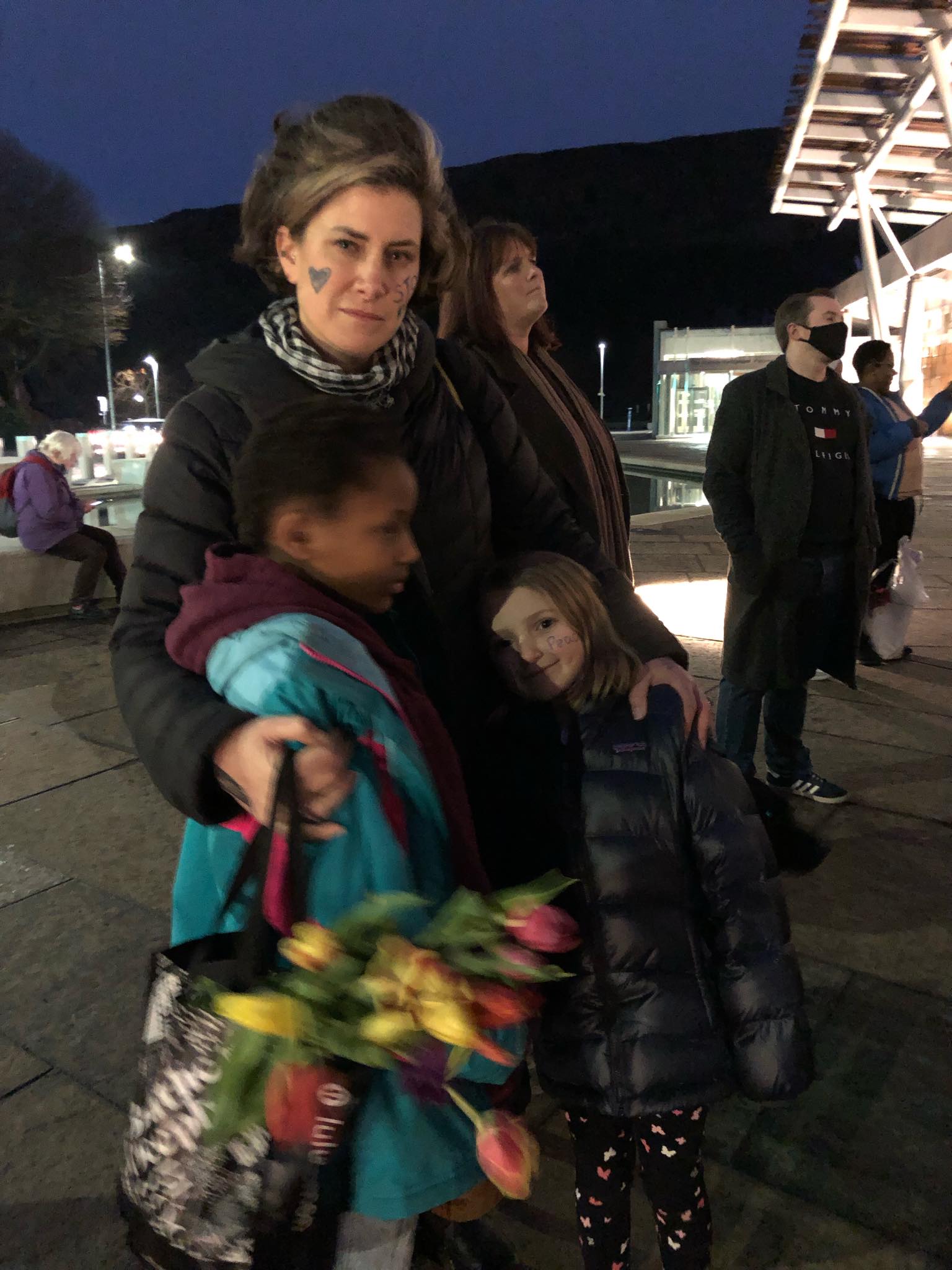 Jessica Ross attended the rally with three of her children, who were carrying flowers to remember Ms Everard.
As they were photographed, she shouted: "A picture is awesome, but I shouldn't have had to drag them out and explain why she (Sarah Everard) died."
SNP MP Hannah Bardell told the crowd that male violence "continues to be a huge and pervasive issue".
The Livingston MP added: "We have a problem in society across the UK. If we continue to ask what a woman was wearing, how drunk the woman was, how the woman got home, we are not going to take on the challenges we face of misogyny and male violence in our society.
"As long as we blame women for the actions of violent men, rather than changing society to challenge the actions of violent men, women and girls will continue to live with the restrictions and fear of male violence.
"Because it doesn't matter if we are just walking home, or out for a run in the middle of the night, or dancing down the street in our knickers, we should be able to live our lives without fear of being murdered."
Earlier Sarah's family paid tribute, saying she was "wonderful and we miss her all the time".
A statement released on Thursday said they have been "overwhelmed" by the public's support.
It said: "It is a year since Sarah died and we remember her today, as every day, with all our love.
"Our lives have changed forever and we live with the sadness of our loss. Sarah was wonderful and we miss her all the time.
"Over the past year we have been overwhelmed with the kindness shown to us, not just by family and friends, but by the wider public.
"We are immensely grateful to everyone for their support, it has meant such a lot to us and has comforted us through this terrible time.
"Sadly, Sarah is not the only woman to have lost her life recently in violent circumstances and we would like to extend our deepest sympathy to other families who are also grieving."
STV News is now on WhatsApp
Get all the latest news from around the country
Follow STV News
Follow STV News on WhatsApp
Scan the QR code on your mobile device for all the latest news from around the country