A Fife couple, whose baby girl died just a few weeks after she was born, are urging people to support the charity that helped them through the most heartbreaking time of their lives.
Georgia Couper spent most of her short life in intensive care before her parents spent precious time with her at Rachel House in Kinross.
Georgia was born 14 weeks early but she had bleeds on her brain and needed help to breathe.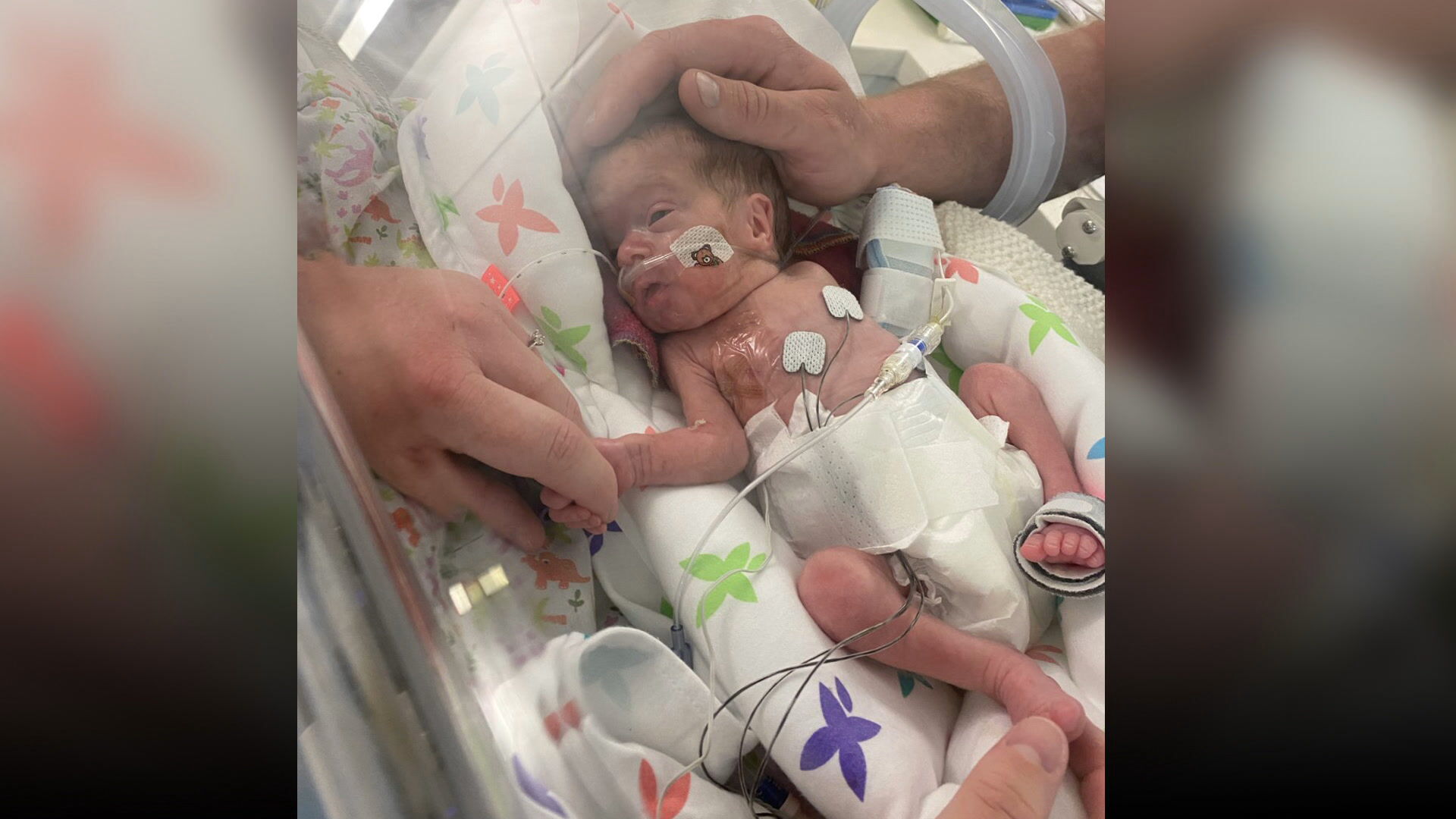 Parents Gemma and Andrew were then given more devastating news – their little girl also had meningitis.
Gemma told STV News: "There was just so much infection that there was nothing they could do.
"When you start telling people, that's when it hit me, your world just crashes – where do you go."
The family came to Rachel House in Kinross, run by charity Children's Hospices Across Scotland.
Gemma said: "It's like you're just in a black hole and you think 'I can't believe that I'm going to a hospice with my baby' when actually we should have been going home.
"We got a good few hours with Georgia before she passed that night and we walked around the garden, cradling her, singing to her, letting her hear all the birds chirping and the sun on her face and the fresh air and all the things we take for granted.
"We didn't want any tubes attached to her any more. It was time."
Sadly, little Georgia died on June 7.
'We didn't want any tubes attached to her any more. It was time.'

Gemma Coupar, Georgia's mum
Gemma said: "The staff were just amazing.
"You were just in this bubble, a bubble of protection I called it, and they do everything for you. They cook for you, they think for you and you don't want to step out of that bubble because you don't want to believe the real what's going on."
Andrew and Gemma are now backing the charity's festive fundraising appeal to help CHAS reach every child who needs their help.
Andrew said: "If Georgia had passed away in a hospital, we would have got a couple of hours with her.
"They would have taken her away, we would have been sent home and that would have been it and we would have had nowhere to go back to, but here we got to spend as much time with her and make all these memories.
"But they need funding to make that happen and If Georgia's story can help two or three other families get the help and support when they're in a place we were in seven months ago, I'm so proud, I'm so proud of her for that."