A man and woman are one of the first mixed-sex couples to tie the knot in a civil partnership in Scotland.
Patrizia Canu and Flavio Carfagnini took part in a ceremony in Edinburgh on Wednesday when the first registrations were allowed.
The couple met in the Scottish capital seven years ago and decided to "formalise" their relationship during a holiday in the Lake District last March.
After the lunchtime ceremony, Patrizia told STV News: "I had tears in my eyes, it felt…I don't know…official, and kind of completed something that maybe was missing, I feel really happy."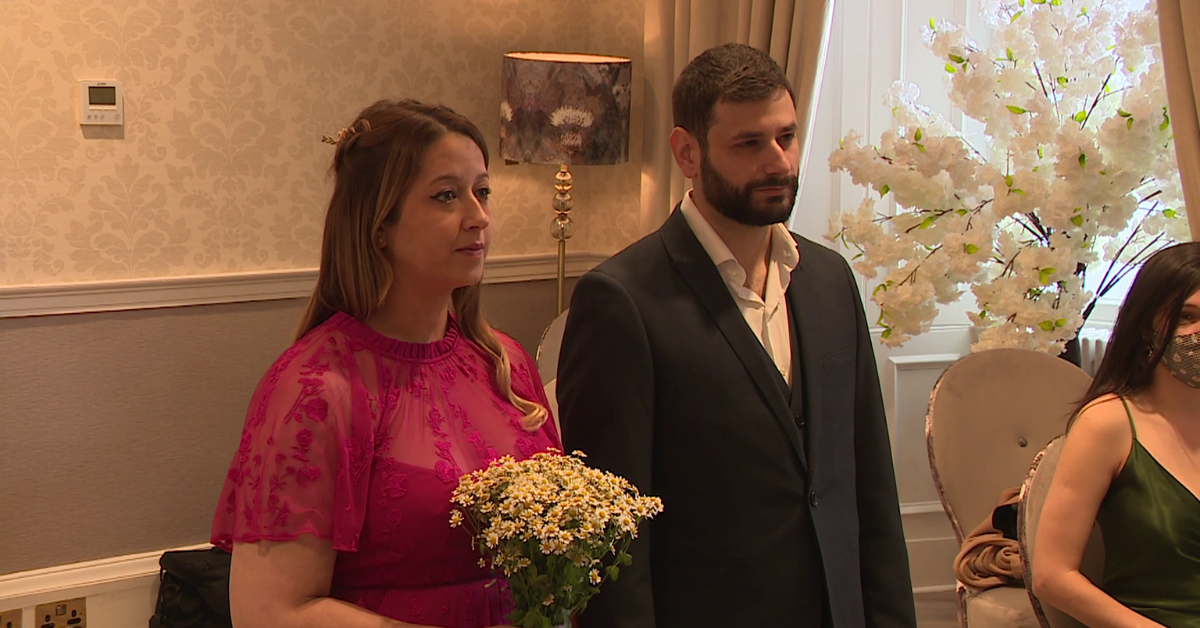 The pair were worried about what rights they would each have should something bad happen to the other.
But they knew they wanted something "less traditional" than marriage.
Civil partnerships first became available in Scotland to same-sex couples in 2005, with nearly 6000 registrations since then.
A legal challenge in 2018 paved the way for mixed-sex civil partnerships, when the Supreme Court ruled that human rights were being breached on equality grounds.
Legislation was then unanimously backed by MSPs at Holyrood in 2020.
Asked what the future holds for them, Patrizia said: "Twins."
Flavio added: "She already planned that."