By Jenness Mitchell & Sasha Spratt
An Edinburgh couple have been forced to cut their honeymoon short after France was added to Scotland's quarantine list.
Michael Sturrock faces a race against time to get home from Paris to avoid having to self-isolate. Meanwhile, husband Archie will remain with friends.
On Friday, Michael told STV News: "We booked our trip to Versailles today before we heard about France going on the quarantine list.
"I'm heading back this evening because I've got some things to do next week, so I can't quarantine.
"Luckily we've got lots of friends in France so Archie, my husband, is going to be staying here a little while.
"We weren't really at all surprised at the announcement; we had been anticipating it to be honest.
"We thought we'd be called back before now. We're quite lucky to get away with as much as we have."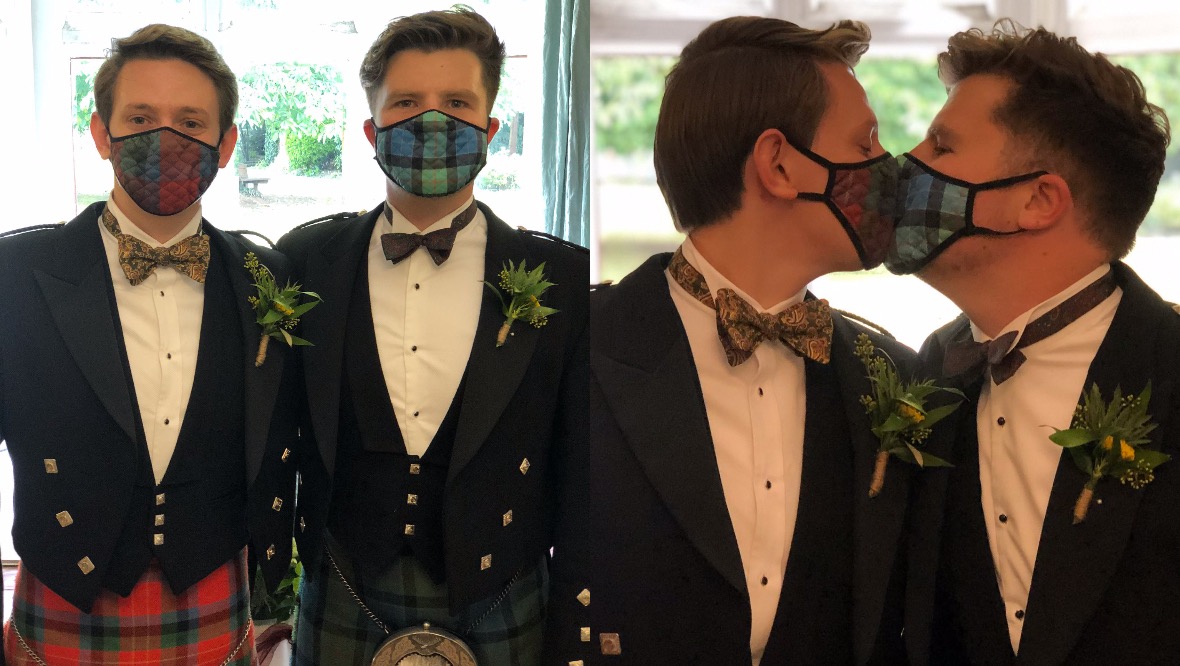 The Sturrocks got married on August 1. They arrived in the South of France the following day before making their way to Paris on Sunday.
On Thursday night it was announced that those returning to the UK after 4am on Saturday from France, the Netherlands, Monaco, Malta, Turks & Caicos and Aruba will have to self-isolate for 14 days.
Failure to comply with requirement to quarantine can result in a fine of £480.
Department for Transport officials said data from France showed that over the past week there has been a 66% increase in newly reported Covid-19 cases and a 52% increase in the weekly incidence rate per 100,000 population, indicating a sharp rise in infections.
The latest 14-day cumulative figures from the European Centre for Disease Prevention and Control show 32.1 coronavirus cases per 100,000 people in France, compared with 18.5 in the UK.
Despite reports that those looking for a speedy return home were facing expensive air fares, Mr Sturrock said he managed to book a flight to London with relative ease.
However, he will have to leave earlier due to an increase of demand for trains to Paris-Charles de Gaulle airport.
He added: "We're not too disappointed to have to cut the honeymoon short.
"Given everything just now, you've got to adjust to the new normal and take everything as it comes and be as flexible as we can.
"We'll do a proper honeymoon next year when we can have a party for our wedding as well."