Council leaders have agreed to increase a pay offer to workers to 5%.
Cleansing workers in Edinburgh walked out on Thursday and already rubbish is piling up on the city's streets as it hosts its international festival.
Unite, Unison and GMB workers rejected a 3.5% pay offer from council leaders last week and this week started the first of series of strikes with cleansing workers in the capital walking out in the middle of the Fringe.
Unite has said strikes planned for next week are set to continue despite the improved deal on the table.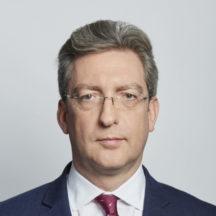 Insight
Colin Mackay
STV Political Editor
"This won't be affecting households in the the city yet but I walked down the Royal Mile earlier today – the city is heaving and so is it's bins they're already starting to overflow with rubbish spreading down the street.
"Given that strike action is set to escalate across the country and to different sectors which could lead to the closure of schools then the councils really had to act.
"So they are offering the staff 5% and are willing to negotiate with the unions about whether that could mean a flat rate of around £1,400 which would mean more in percentage terms for the lower paid workers.
"Unions will consider that next week and decide whether it is worth putting out to a fresh ballot of their, but in the meantime the strike is still on."
Alison Maclean, Unite's industrial officer, said: "It has taken COSLA over five months to make an offer which we can take to our members for consideration.
"While the 5% offer is an improvement it is important to emphasise that it comes at a time when broader inflation has now hit a forty year high at 12.3%.
"Unite's local government committee will urgently consider this latest offer. At this juncture the strikes for next week continue as planned."
GMB said the offer would be considered by its local government committee.
Edinburgh Council leader Cammy Day said he was pleased with the progress made on Friday having "pushed hard" for a special COSLA meeting to be convened.
"A formal offer has now been made to trade unions, which I hope will be considered," he said.
"We need to continue to press the Scottish Government for more flexibility in the use of council resources and fairer funding to sustain services.
"In the meantime, I would urge everyone to continue following our advice on how to deal with your waste safely and responsibly to help us manage the impact of the strike action. Please check the dedicated pages on our website and keep an eye on our social media channels, where we'll be posting the most up-to-date information."
Edinburgh's SNP group leader councillor Adam McVey welcomed the new pay offer.
"We hope this offer will help get COSLA and the unions back around the negotiating table, 5% is the minimum offer our staff deserve," he said.
"It's regrettable that Edinburgh's Labour Leader didn't back this position a week ago when it was proposed by SNP councillors.
"In a cost of living crisis we all need to show leadership and support our staff to get the best deal. We hope this revised offer is more reflective of the value of their contribution to our city."