The Levenmouth area of Fife has a proud industrial heritage – at one time, it had more than 50 coal-mining pits.
In the wake of the mine closures in the 1980s, a group of locals set up BRAG Enterprises to support people affected by poverty and unemployment.
It runs a number of community initiatives, including Together Levenmouth, which recently opened a new hub on Leven High Street.
The centre offers everything from crazy golf and escape rooms to a café and gift shop, in the hope of attracting tourists and generating income to be reinvested locally.
It's become a hive of activity for people of all ages, providing much-needed connection for locals after a tough few years.
Liz McMenemy, of BRAG, told STV News that the recent Open golf championship in St Andrews underlined just how much of a gap there is between affluence and deprivation in Fife.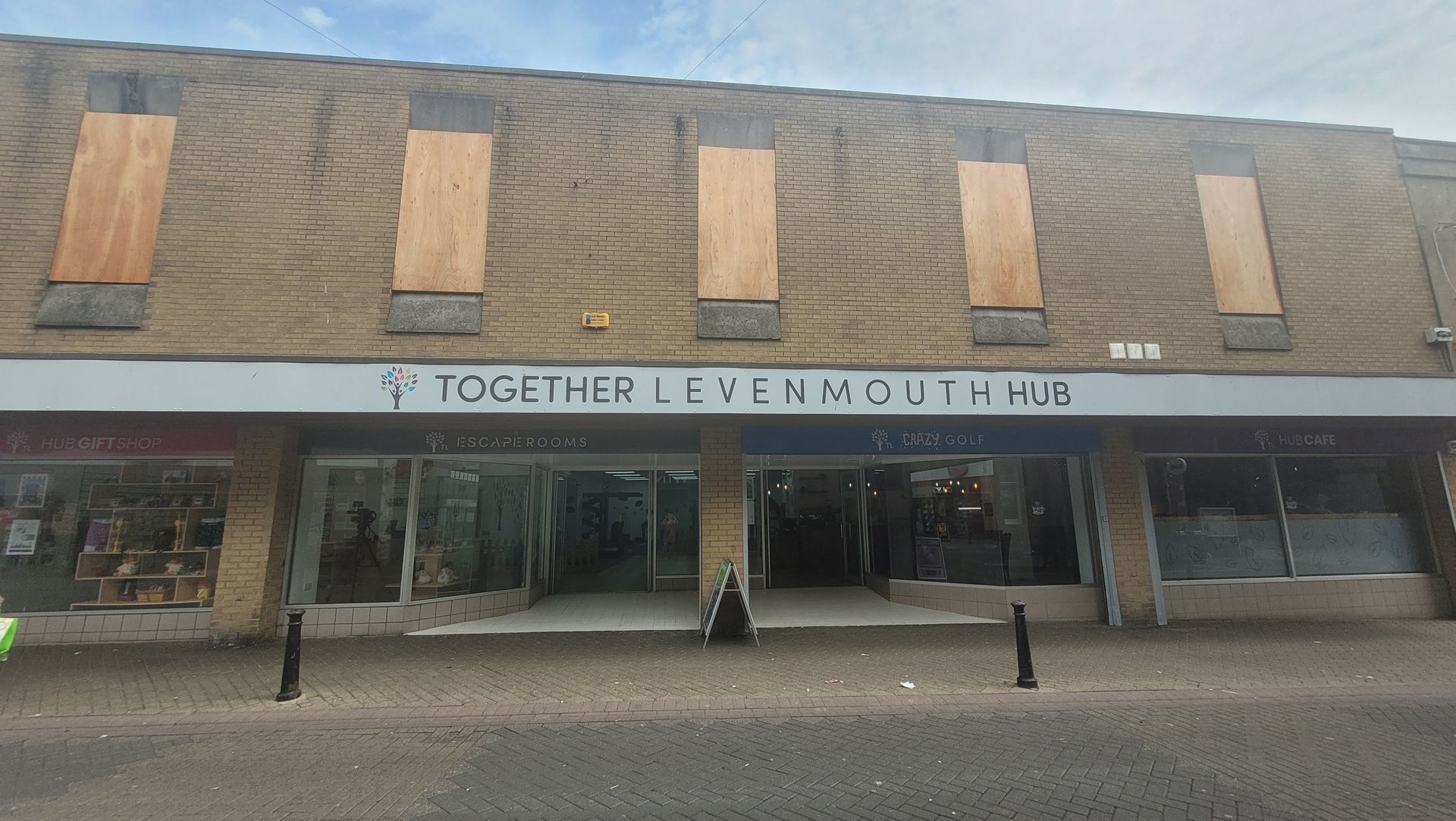 She said: "You see the helicopters flying about, you know that there's lots of famous and powerful people going along to St Andrews, to spend loads and loads of money [there], which is a really big tourist destination anyway.
"Just come along to the coast a wee bit, spend your money here. Help the people that really need it."
Liz says her main concern this summer is the "working poor" who rely on BRAG's services just to get by – such as Marie Horne, who uses BRAG's food pantry in Benarty once a week.
She works as a barmaid on the minimum wage, but keeps her hours low so she's still eligible for housing benefit to cover her council house rent.
Marie, who has an eight-year-old daughter, told STV News: "[If I worked full time] I would have to work 50 hours a week, and I wouldn't be able to afford childcare, I would never see my daughter, I would be exhausted, and I would probably still be skint.
"At least if I work part time I can help, I can be there for my daughter, and I know my rent's paid – I might get less money than I would if I was on benefits, but I feel better about working for my money than I do sitting in the house, taking it for nothing.
"You've either got nothing or you've got everything – there's no in between any more, and it's just hard for the people that are really struggling."
Marie says local groups have done more to help residents in poverty than the government does.
The community projects offer hope – and there are other reasons to be optimistic.
Work is underway to reinstate the Levenmouth railway line, mothballed 50 years ago.
Liz added: "That is massive, for prospects for youngsters, they're not going to get their qualifications and then move away.
"What we need to do is try and keep those kids here, that have got those qualifications, trades behind them, and make them want to stay. Make Fife that place that they want to live in."
STV News is now on WhatsApp
Get all the latest news from around the country
Follow STV News
Follow STV News on WhatsApp
Scan the QR code on your mobile device for all the latest news from around the country