Corstorphine residents say they feel "like prisoners in their own homes" due to a controversial trial bus gate which has cashed in £100,000 worth of fines in two months.
The new layout at the junction of Manse Road and St John's Road was introduced earlier this year to create a car-free zone during peak times by Edinburgh City Council as part of the Corstorphine Connections scheme.
Cameras were put in place to catch cars driving within the closed junction between the hours of 8am and 10am and 2.45pm to 6.45pm with drivers issued fines for doing so.
The trial was met with instant anger from locals, with the bus gate even facing vandalism in protest.
But there are fears the bus gate is not working after a Freedom of Information request to the council showed thousands had been fined in the first two months of operation alone.
In June, 2,298 people were fined, amounting to £50,730, and in July, 2,293 people were fined, totalling to £48,300 – resulting in the cameras raking in almost £100,000 in total.
Maureen Chamberlain who lives in the area said: "There's been a lot of people who feel like prisoners in their own homes because they can't get out where they want to go, because they're not mobile enough if they're not driving."
Estelle McKean said the new scheme makes it difficult for her family to come and visit her.
She said: "It's become intolerable. You can't get in, you can't get out – it's very confining."
Margaret Hunter said: "I don't understand it at all, there are so few buses. It's call a bus gate, but how many buses go up here?
"I don't know if anyone's counted them but very few and far between, and yet all the residents and neighbours have been hugely inconvenienced."
Corstorphine councillor Euan Davidson said he fears the latest figures indicate the current scheme is not working.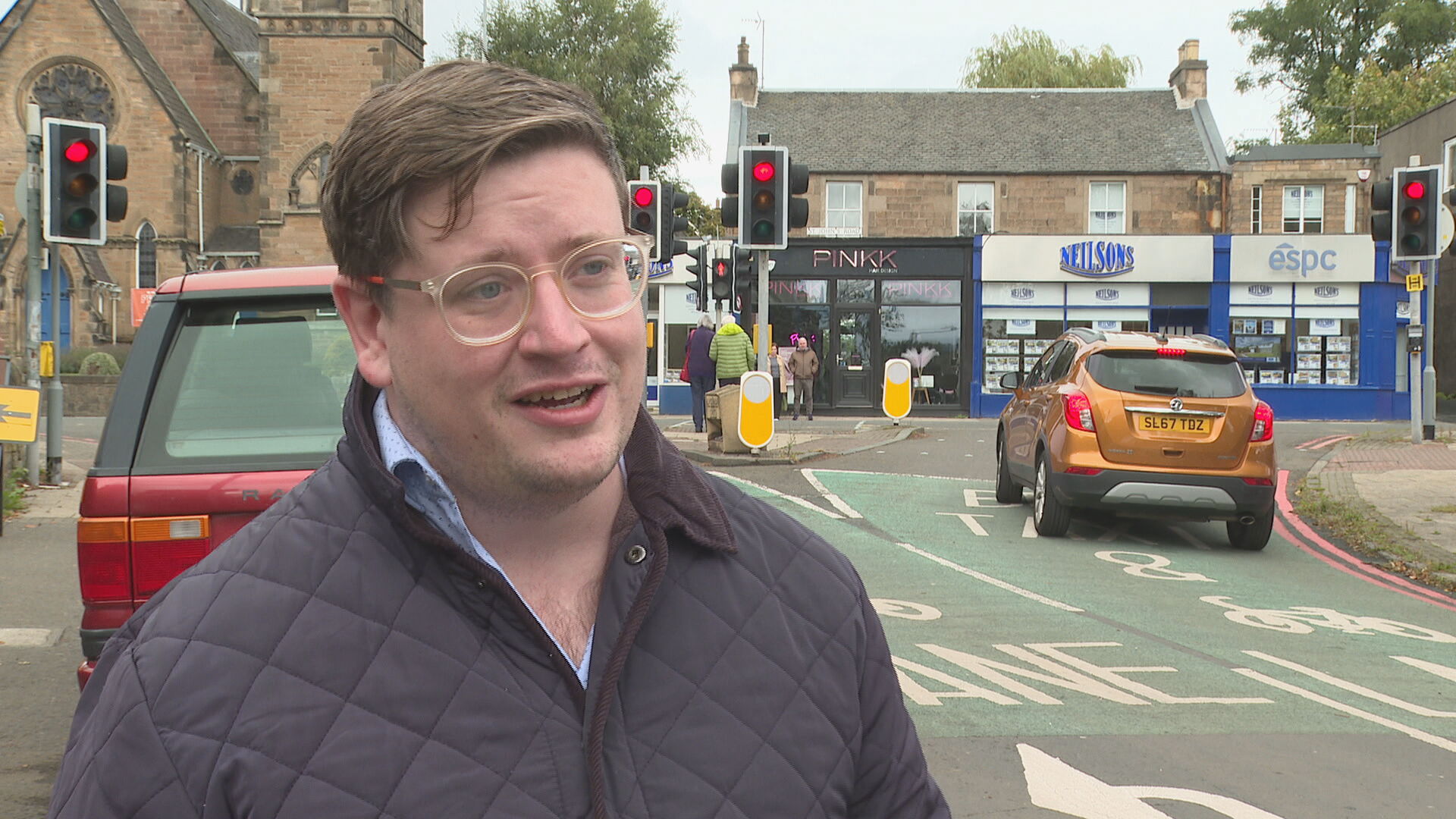 He said: "£100,000 of fines in two months is outrageous.
"People are not intentionally going through this bus gate. We said from the start the signage is completely confusing, people don't know when it's open or when it's shut, it's operating at different times from other bus lanes in the city."
But transport convener for Edinburgh City Council Scott Arthur is confident the bus gate is doing its intended job of reducing traffic levels and expects the amount of fines to come down as time goes on.
He said: "So what the camera does is reduces traffic at those peak times and makes it easier and safer for kids to walk to school and it's doing that, so it's doing its job.
"Could it work better? Probably, and we had a meeting last night with some community stakeholders and local councillors talking about perhaps when we next review the scheme.
"Perhaps we could adjust the operating hours and something else we're looking at is the legal implications of allowing people with blue badges to drive through it."
A report will be sent to a committee early next year where councillors where make a decision on the outcome of the trial.
STV News is now on WhatsApp
Get all the latest news from around the country
Follow STV News
Follow STV News on WhatsApp
Scan the QR code on your mobile device for all the latest news from around the country