More than £150,000 has been raised to help a teenager who has been fighting cancer for seven years.
Ashlee Easton, 13, was diagnosed with high-risk neuroblastoma when she was just six-years-old. Since then, she's relapsed twice.
She's now raising money to travel from her home in Falkirk to the US to receive a potentially life-saving vaccine that could stop the cancer from returning.
Lisa Easton, Ashlee's mum, told STV News: "It's been too long, it's been seven years which is most of Ashlee's childhood. She's missed out on so much.
"We just want our lives back to normal and to be able to do all the fun things we've missed out on."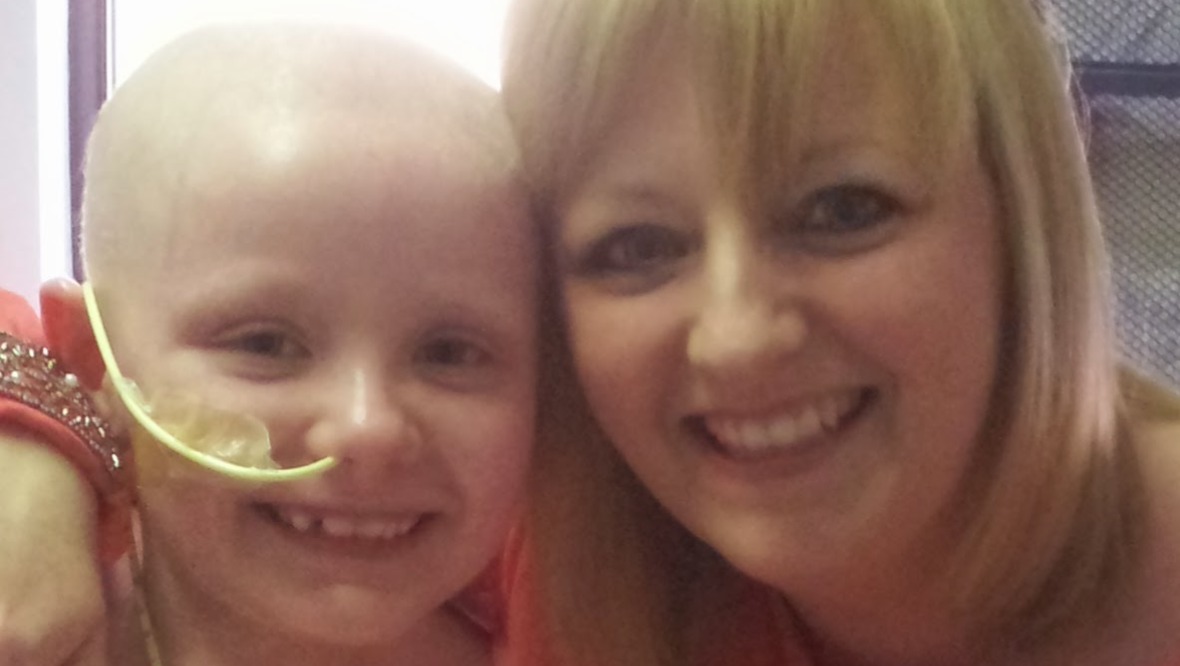 Ashlee, from Falkirk, was first diagnosed with the condition in 2013 after complaining of abdominal pain and an ache in her legs.
Ms Easton said: "At first we thought it was maybe her appendix but then we had a whole lot of tests done. Never did we imagine it would be cancer.
"We couldn't believe it, it's not something you think of."
The family say without the bivalent vaccine – that Ashlee is hoping to travel to New York to receive – it's likely she could relapse again.
Ms Easton added: "We know without further treatment she'll relapse again so we just need to do everything we can. We just need to give Ashlee the best chance.
Ashlee said: "I want to get back to normal and do more stuff, so I'm not stuck in hospital. I'd love to go out with my friends more."
Ashlee is a pupil at Braes High School, and for the past year they've been fundraising tirelessly to help her appeal.
Through community fundraisers, social media appeals and by selling merchandise designed by the school, the Falkirk Community have raised £150,000 in total.
Christopher Gilmour, acting deputy headteacher at Braes High School, said: "The most pleasing for all the staff here is to see that it's all been pupil-led, it's all of Ashlee's friends and peers that have really driven this incredible achievement."
Ashlee needs to raise a further £80,000 to reach her target. Her family are hoping to travel to the US at the end of this month for the treatment.
To donate, go to bit.ly/2UKYxBG.