Communities left distinctly unimpressed by the size of their Christmas trees are to be given replacements.
This week, Fife Council provided local areas with their traditional festive conifers, but a number of residents in villages such as Kelty and Lumphinnans have been left disappointed.
Community councils and councillors had agreed that Christmas trees would be planted, where possible, as a more cost effective and environmentally friendly solution this year.
However, it is understood a number of complaints have been received about the relatively small size of the trees in Kelty and Lumphinnans – prompting the local authority to take action.
"…they are rather underwhelming and it's little wonder local people are not impressed."

Councillor Darren Watt
Much larger replacements are now being sourced and are expected to be in situ over the coming days.
The issue was raised by Cowdenbeath Conservative councillor Darren Watt, who explained: "Although the trees in Kelty and Lumphinnans will grow and thrive over time, they are rather underwhelming and it's little wonder local people are not impressed.
"Credit to our local community team at Fife Council.
"They have listened to the concerns and comments, and have agreed for temporary trees, approximately 20ft tall, to be situated in Kelty and Lumphinnans next to the permanent trees for this year only.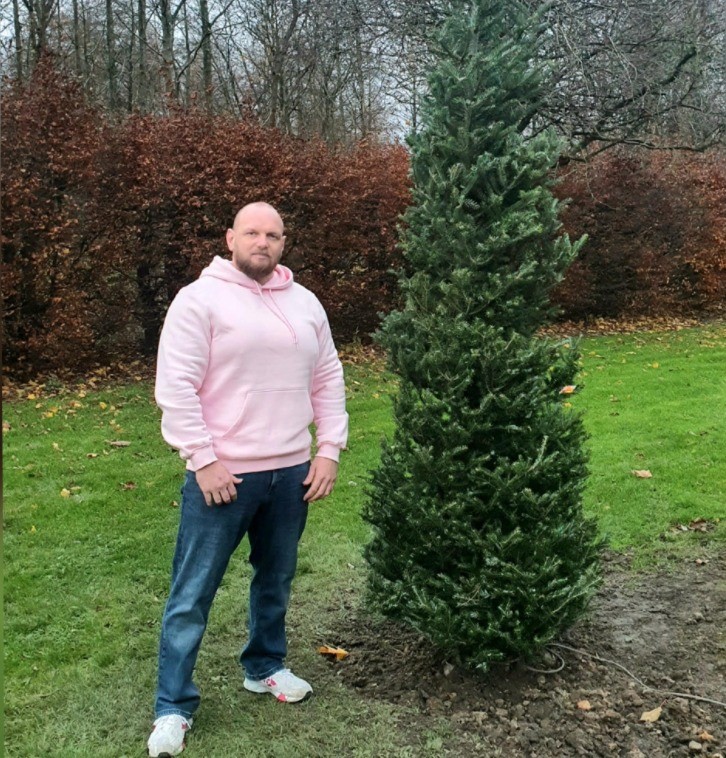 "It is hoped they will be in place some time next week and in time for local festive events."
Christmas lights switch-ons are scheduled across Fife over the next few weeks, starting with Dunfermline on Sunday.
The Christmas party kicks off at 1pm with Kingdom FM providing a musical backdrop to the Rotary Club's 'Santa Dash'.
The music will continue through the afternoon until 6pm, provided by Kingdom FM's breakfast presenters who will be at the grassed area in front of the bus station.
At 4pm, Santa himself will leave Viewfield Car park and be pulled by his reindeer along East Port, down the High Street and along Bridge Street to the Louise Carnegie Gates.
The grand finale of the day will be at 5pm with the traditional Christmas Light countdown and switch on from the balcony of the City Chambers.
Drivers should note that the High Street, Bridge Street and Abbot Street will be to closed to all traffic from noon to 6.30pm.
Story by local democracy reporter Craig Smith