Environmental activists have set up one of the country's largest protest camps in a decade near the Ineos oil tanker terminal at Grangemouth in Falkirk.
Climate Camp Scotland says that it is "Scotland's most polluting site".
The camp, which is a mile away from the oil terminal, was set up on Wednesday where environmental campaigners will remain until Monday.
On Saturday morning, hundreds of protesters marched from the camp in Kinneil Park to the Ineos facility in a "day of resistance".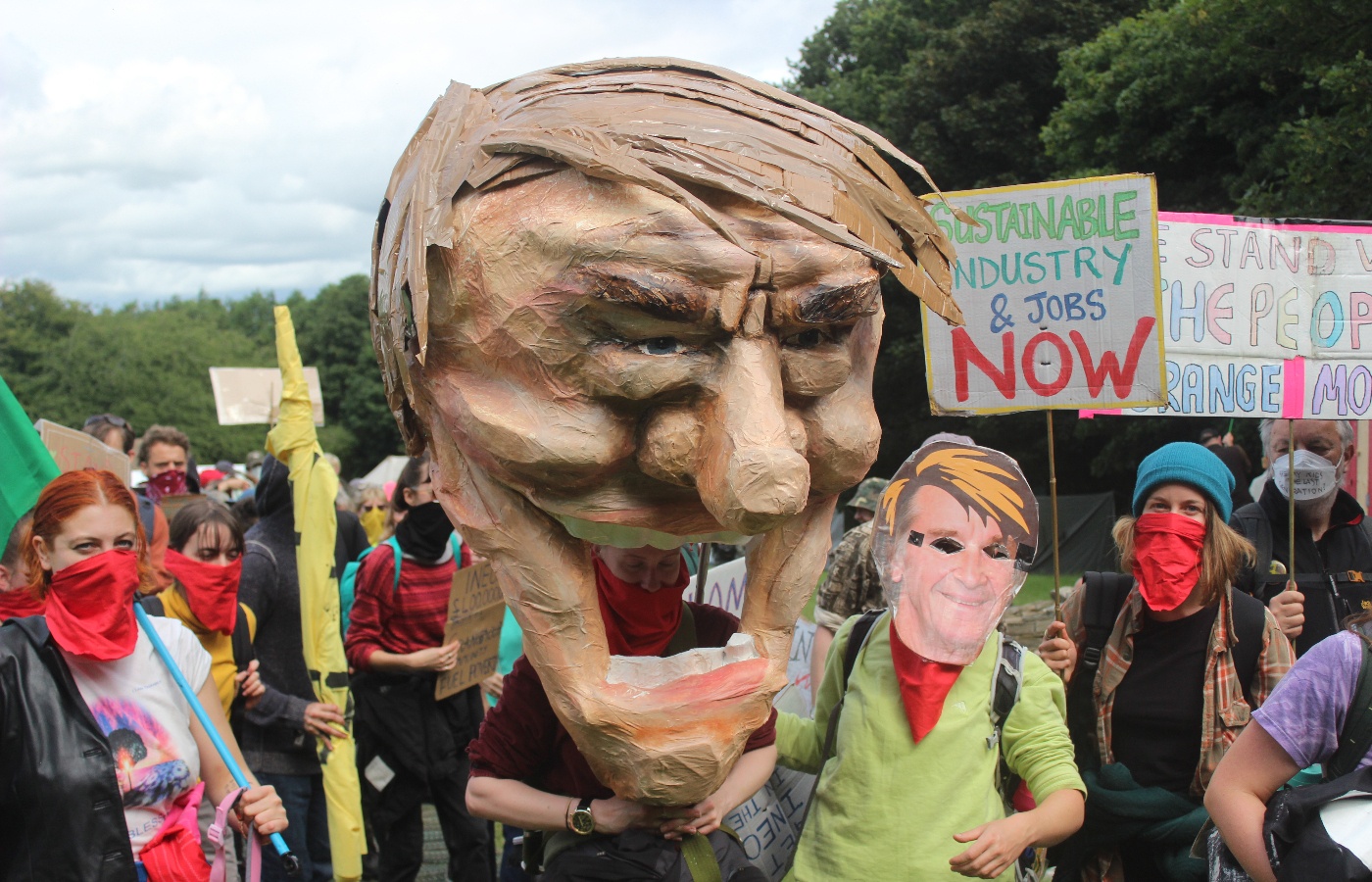 Police Scotland, who had been standing at the gates of the oil refinery, turned protestors away when they reached the gates.
Four people climbed onto the roof of the plant and held up a banner which read "Climate Justice for Grangemouth".
Extinction Rebellion Scotland claimed that "at least two activists have been arrested" while Climate Camp Scotland said "four were arrested, bringing the total to six arrests so far".
On Friday, four activists kayaked into the water beneath the oil terminal at Hound Point and held banners reading "Resist and Renew".
One person entered the terminal itself and held a banner reading "INEOS: profiting from poverty and pollution".
According to the Scottish Environment Protection Agency (Sepa) figures, Ineos pumps out about 2.4 million tonnes of carbon dioxide emissions per year.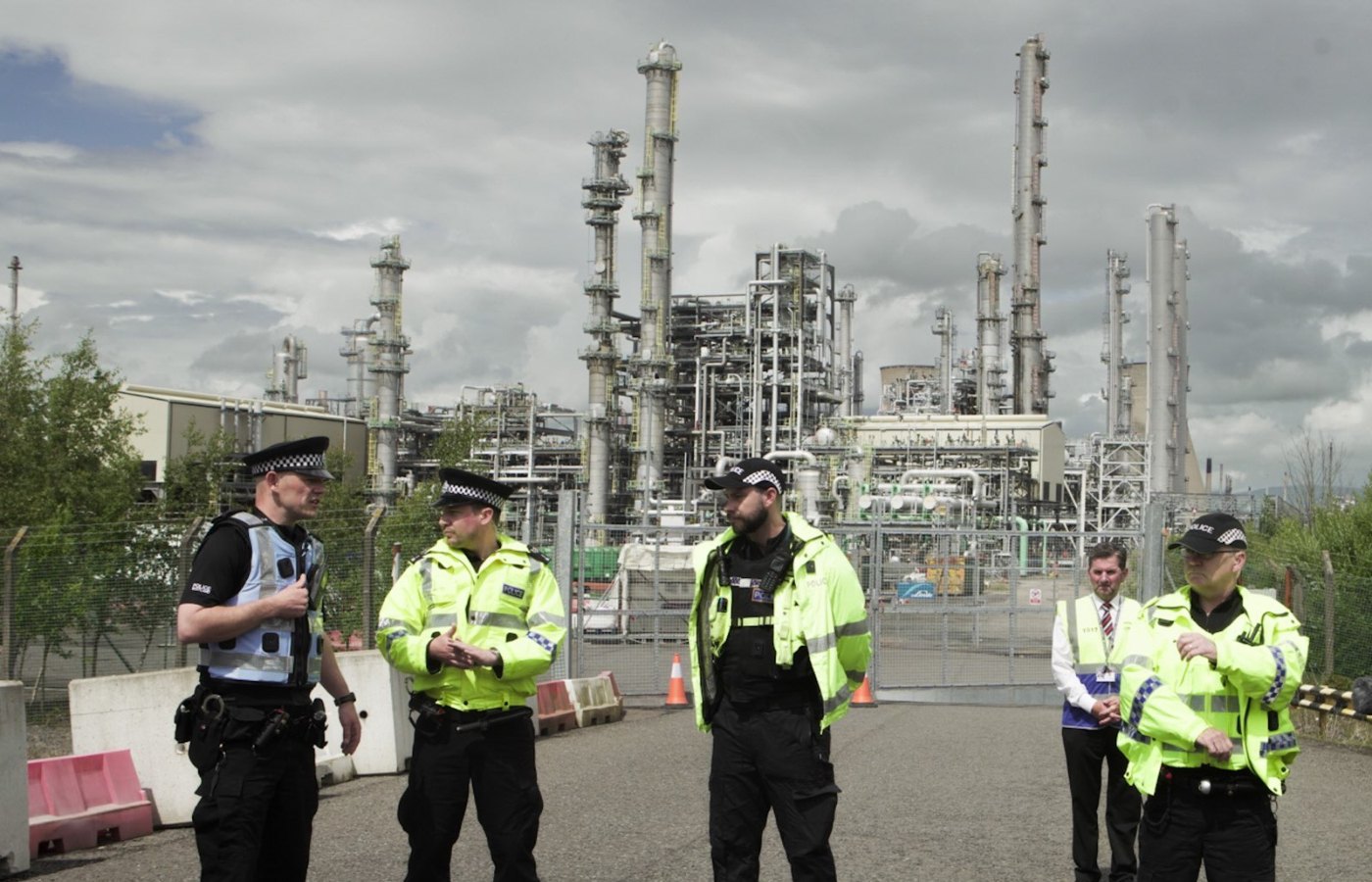 Grangemouth is just one of six refineries in Britain and supplies two-thirds of the petrol and diesel for forecourts in Scotland.
The Falkirk-based refinery is owned by Petroineos – formed in 2011 between state-owned Chinese oil giant PetroChina and Ineos, part of billionaire Jim Ratcliffe's petrochemical empire.
Ineos said it operates a "safe sustainable business" and meets its climate responsibilities.
Jessica Gaitan Johannesson, from Climate Camp Scotland said: "We're here because while Ineos makes hundreds of millions in profit each year, the people of Grangemouth pay the price with their health, workers pay with their job security, and all of us with the collapse of our climate.
"We can build truly sustainable communities, but we must be led by those whose lives are most at risk, locally and globally.
"We do not accept sky high bills, polluted air and a collapsing climate. This energy system is failing us, but Scotland and Grangemouth can transition to sustainable industry and greater equality. We're here to drive that change together."
Douglas Renshaw, a website developer who took part in occupation on Friday, said: "Hound Point Terminal is where Ineos exports oil out of the country making a fortune for its tax-cheating owner, Jim Ratcliffe yet from planet to people, no-one else benefits from this.
"The workers at Ineos don't benefit: they're hammered with strike-bans, pay-freezes and scrapped pensions.
"The communities of Grangemouth don't benefit: they've been sacrificed for the frontline of Scotland's biggest source of CO2 emissions.
"Our lands and seas don't benefit: they are polluted by Ineos's plastic and emissions.
"The climate and energy crisis are already hitting us hard. We have to work together across all communities for a better future."
Dr Mairi Spanswick, a doctor who took part in the occupation, added: "If we don't change business as usual, we will need three planet earths to sustain our lives by 2050. And we're living on a dying planet. People and habitats are dying now due to emissions from companies like INEOS. Jim Ratcliffe, majority owner of Ineos, lives in a tax haven in Monaco and his house in England sits on stilts to protect from emissions-driven flood risk. Yet he isn't interested in our energy security, with 80% of our North Sea oil exported, and he's blatantly not interested in the people of Grangemouth, where this billionaire's profits are made in one of the most deprived areas in Scotland.
"We have a moral duty to call out profit from genocide and ecocide. As a doctor, I have a duty to protect health and climate catastrophe is the biggest risk to planetary and human health."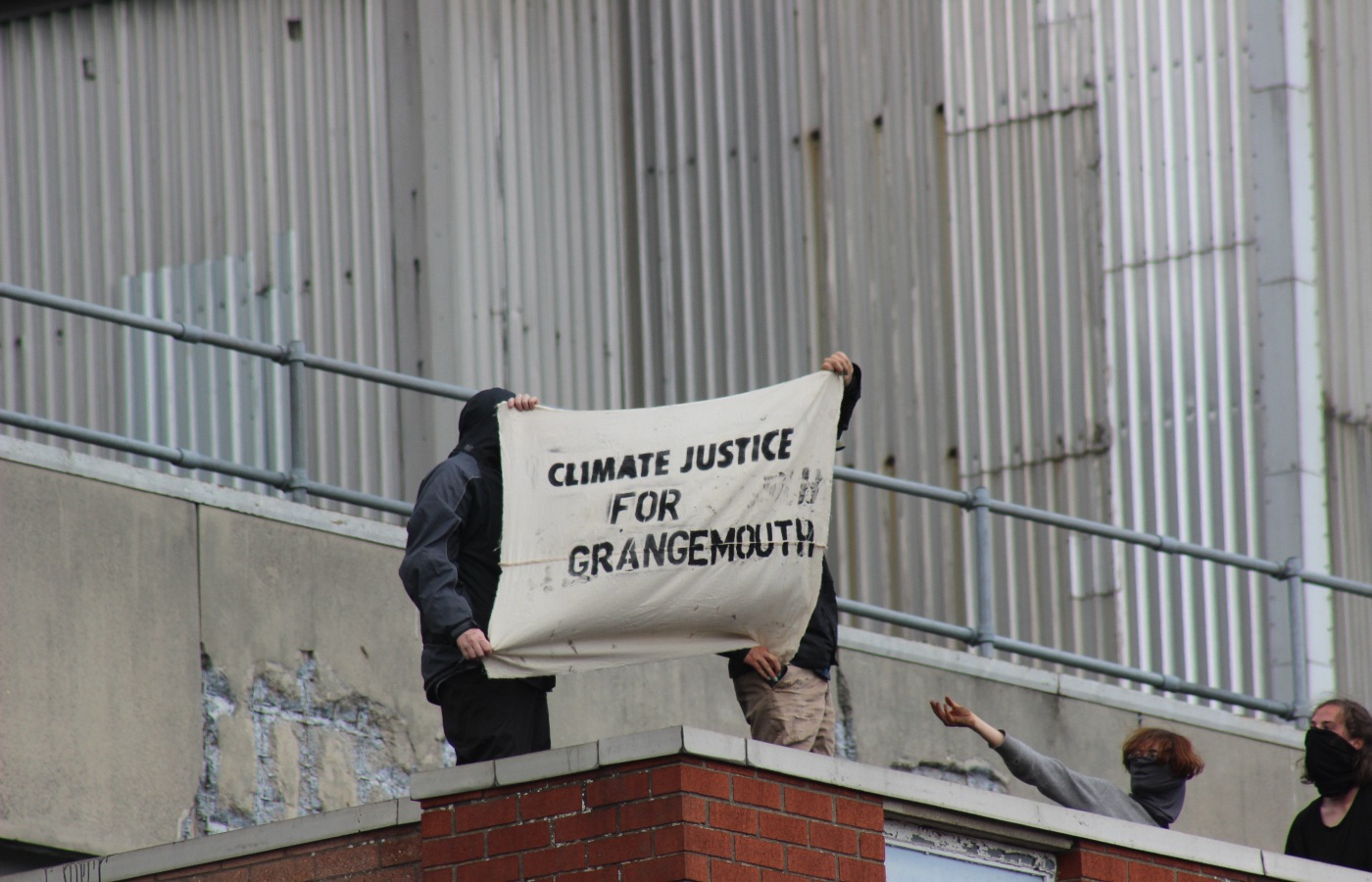 During their occupation, Climate Camp Grangemouth will host a full programme of talks and workshops.
In a statement earlier in the week, Ineos said: "Ineos is one of the last remaining large-scale manufacturing companies in Scotland.
"We provide many of the basic raw materials that are essential to many of the products that we all use on a daily basis, from mobile phones, to water and gas pipes, to medical products, cars, buses and trains, tents, waterproofs and training shoes.
"Even wind turbines and solar cells need the products made here by thousands of skilled workers.
"We are committed to delivering these products safely and maintaining thousands of direct and indirect jobs, while working towards being a net-zero manufacturer by 2045.
"And we are making good progress, significantly reducing the emissions from our operations.
"Since buying the Grangemouth site, Ineos has already reduced emissions by nearly 40%.
"Our next step, to use hydrogen and carbon capture via the Acorn project, will make our reduction greater than 65%. Our road map beyond this will reduce this further to net zero by 2045."
Police Scotland has been contacted for comment.