A schoolboy has had life-changing surgery after swallowing magnets in a viral trend that could have killed him.
Jack Mason was taken to hospital on Tuesday last week with abdominal pain and vomiting they struggled to control.
The nine-year-old was blue-lighted to the Royal Hospital for Children in Glasgow the next day where scans showed something was blocking his bowel.
Jack's mum Carolann McGeoch said he admitted to swallowing around six of the magnets after "a bit of probing".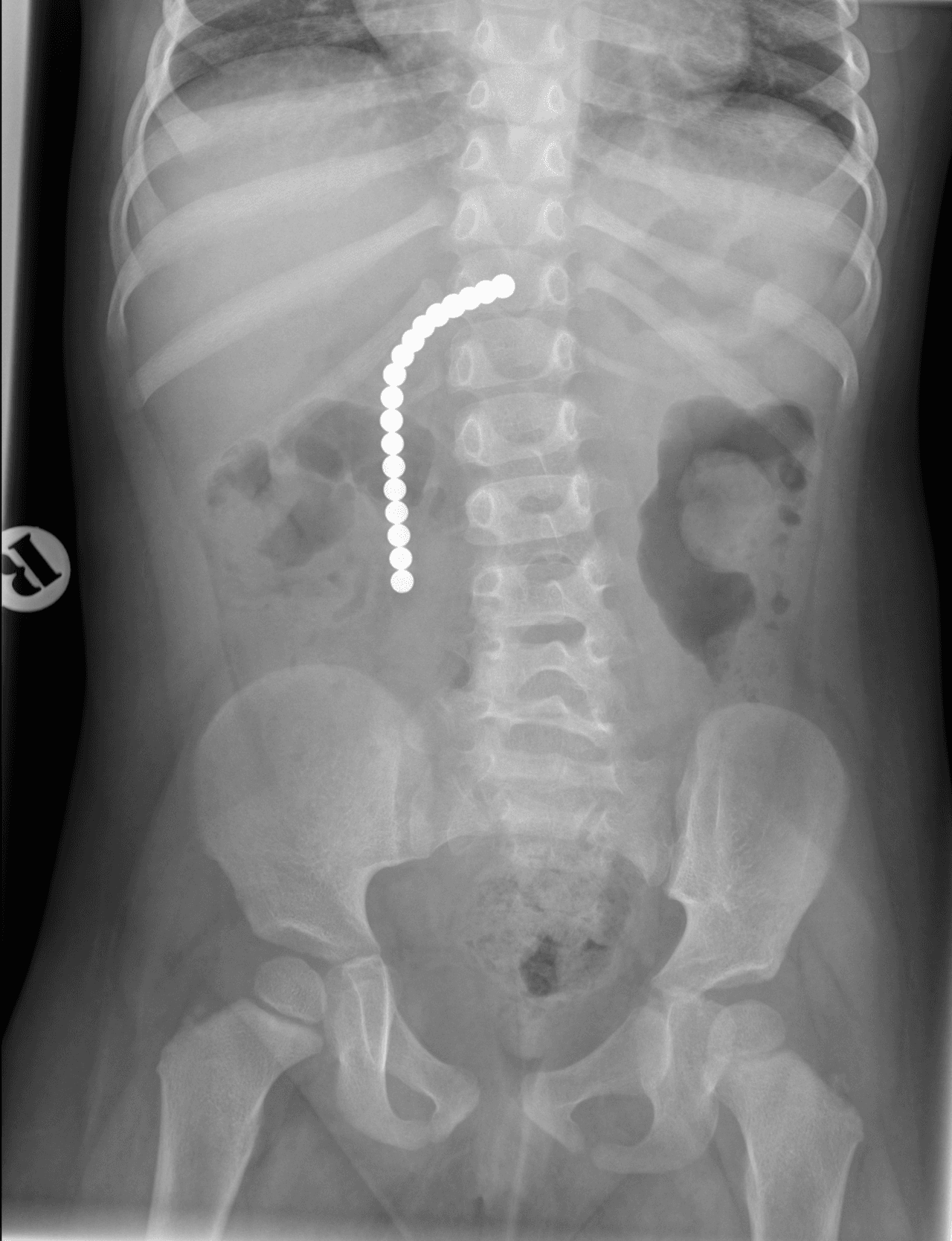 It was not until after surgeons came to speak to her she realised the severity of the situation.
She said: "It was explained to me that the damage these magnets can cause could be so extreme that he might not pull through.
"Through floods of tears I then had to sign my permission to the operation and to acknowledging that 'anything could happen'."
"There are videos across social media encouraging kids to do tricks with these but what the videos fail to mention is that ultimately those tiny wee magnets could kill."

Carolann McGeoch, Jack's mum
After four hours of surgery, Jack had lost his appendix, small bowel and 30cm of his large bowel, "all for the sake of some silly magnets", Carolann said.
"Jack is lucky to be alive, but if his experience can prevent other kids from enduring the same then I will do everything I can to get the word out there," she said.
Carolann wrote to Jack's school, Borestone Primary in Stirling, to ask them to arrange an assembly and inform kids about the dangers of the toy magnets.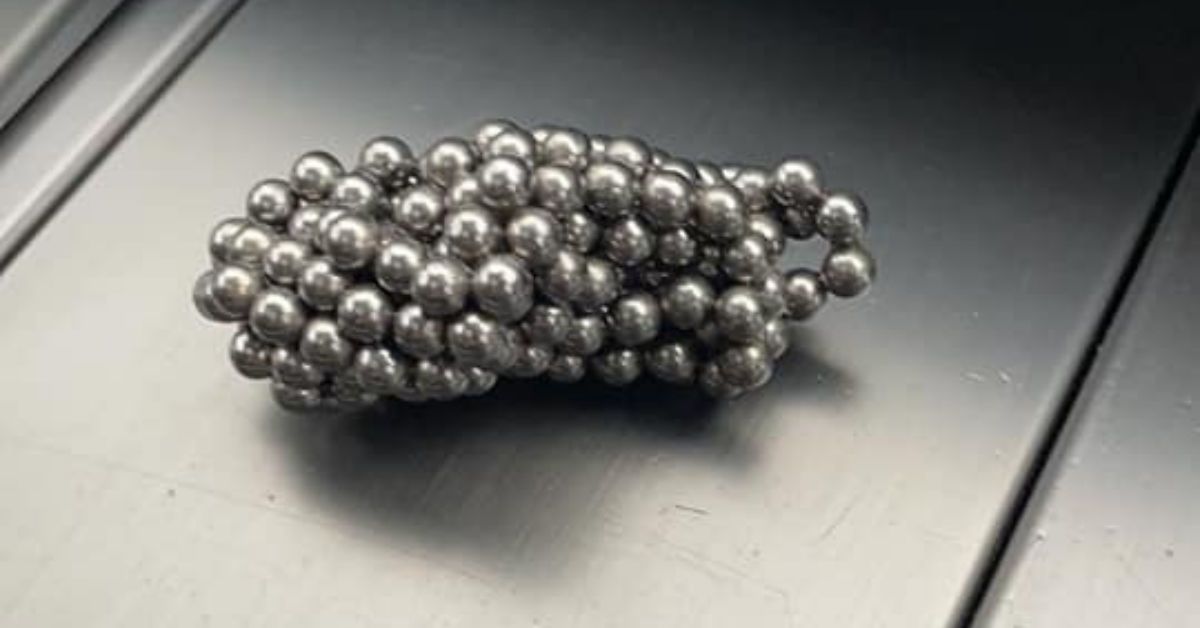 The trend, known as the "#PiercingChallenge", originated on video-sharing platform TikTok and involves teenagers using tiny magnets as fake tongue piercings.
The clips have been viewed more than 353 million times.
Jack does not have TikTok but, Carolann said, the videos are being shared all over social media and are easily accessible.
Following several cases of children in Scotland and the rest of the UK swallowing the toys, the British Association of Paediatric Surgeons and Child Accident Prevention Trust launched awareness campaigns.
Gregor Walker, a consultant paediatric surgeon who was involved in Jack's care, said: "We are very pleased with Jack's progress since surgery and I am grateful to all members of the team at the Royal Hospital for Children in Glasgow for their continued hard work.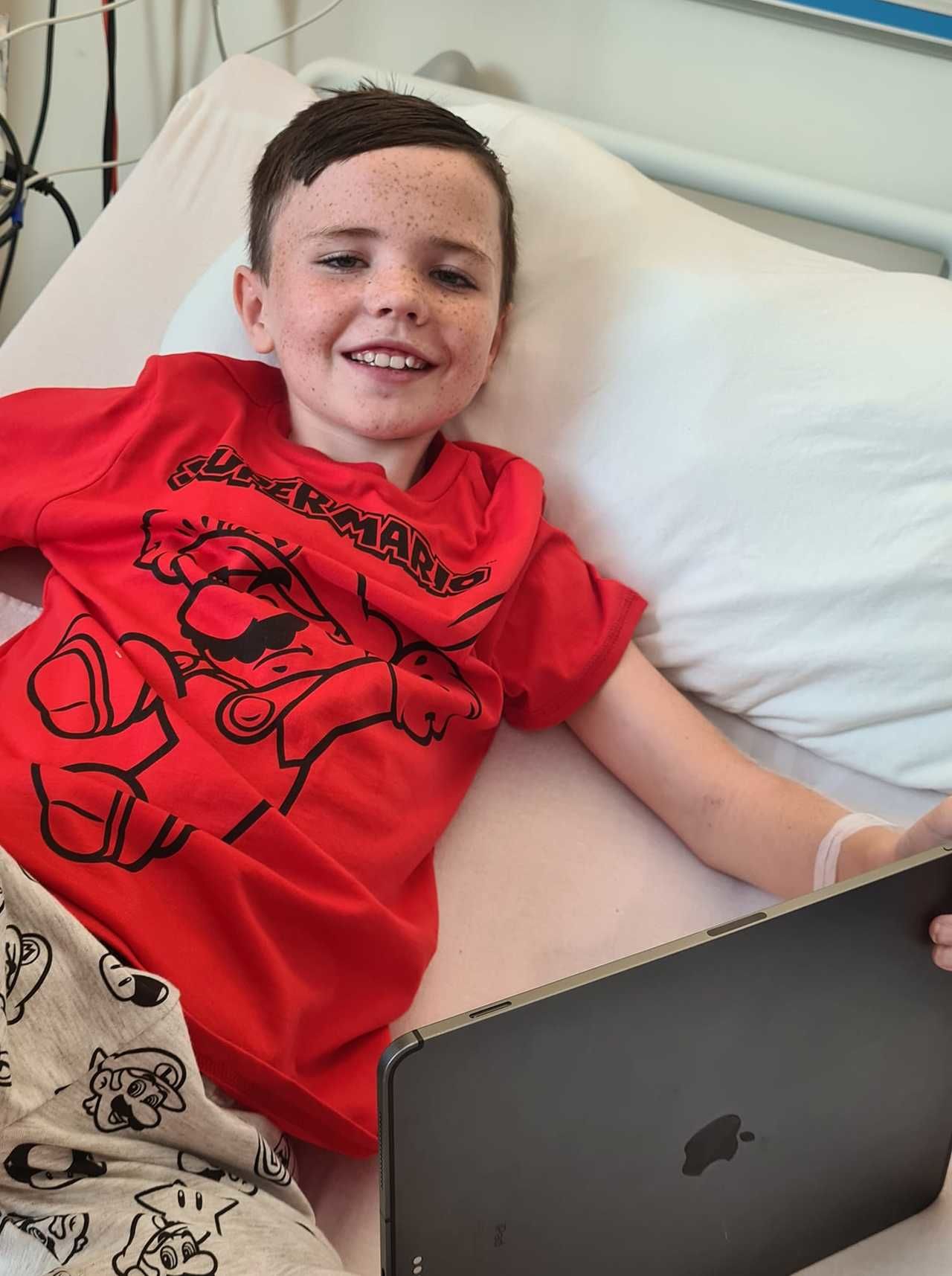 "I am also grateful for Jack's mother in highlighting this on social media. Increasing awareness is extremely important and this is another example of the hazards of swallowing magnets, which seems to have been happening more frequently over the last two years.
"In our hospital 20% of the children who swallow magnets have required a procedure, with 10% requiring major surgery.
"The important message is that if you think your child has swallowed magnets, please attend your local hospital for review."
Jack's surgery left him unable to walk unaided but on Thursday his condition improved and his mum was delighted to announce he had managed to go to the toilet meaning what is left of his bowel is working.
Borestone Primary School's Parent Teacher Association wrote to parents and carers to share Jack's story.
"We were really concerned when we heard one of our very own P5 pupils has been gravely ill in hospital and had to undergo serious and life changing surgery – all due to a TikTok challenge involving magnets," the notice read.
"We all wish Jack a speedy recovery and hope he will be back in school very soon."
Carolann said the last week had been a "heartbreaking" experience that could have been far worse.
"There are videos across social media encouraging kids to do tricks with these but what the videos fail to mention is that ultimately those tiny wee magnets could kill," she said.
"Jack's life has changed forever, let's stop others from having to go through the same."
TikTok has been contacted for comment.