A four-year-old girl who raised the alarm after spotting a blaze at her home in Fife has been praised for her "brave and instinctive" actions.
Hollie Aitken was at home in Cowdenbeath with mum Siobhan Mullen last Wednesday afternoon, when a fire began to develop involving a bin and garden furniture at the back door.
Ms Mullen, 25, was upstairs in the bath when little Hollie went downstairs to find her favourite toy – and spotted smoke and a bright glow at the rear patio doors.
Nursery pupil Hollie ran upstairs to warn her mum, allowing the pair to immediately exit the house and dial 999.
Two fire engines arrived to put out the flames.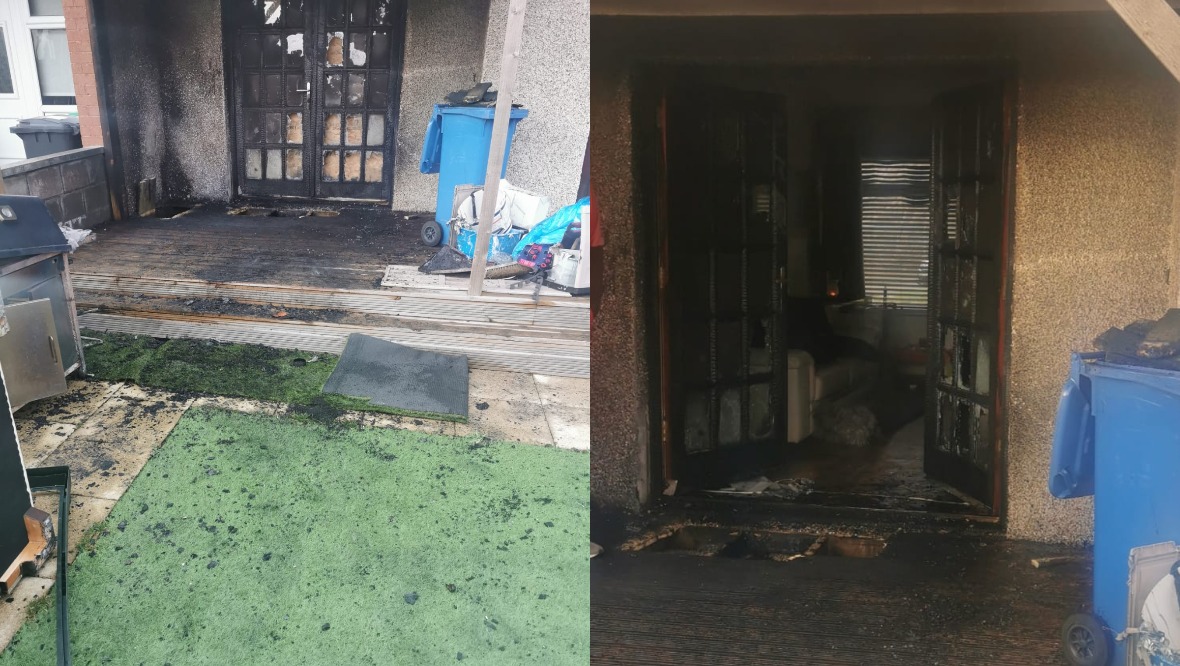 Dad Kevin Aitken, 27, said: "It was a frightening experience for Hollie and Siobhan, and we know it could have been so much worse had Hollie not acted so quickly.
"Hollie only turned four in December but she's such a confident and intelligent girl.
"We are so lucky that Hollie reacted like she did – to instinctively go and warn her mum, which allowed them both to get out of the house and call the fire service.
"The fire engine arrived straight away and the fire was very quickly extinguished. Fortunately were able to limit the damage to the back patio and the rear of the house."
This week, firefighters at Lochgelly welcomed Hollie and Siobhan to the station for a tour to thank the youngster for her bravery on the day.
Mr Aitken added: "Hollie had such a fantastic time visiting the station, sitting in the fire engine and getting a shot of the hose. The firefighters were brilliant.
"We can't thank them enough. Hollie's not stopped talking about it all since."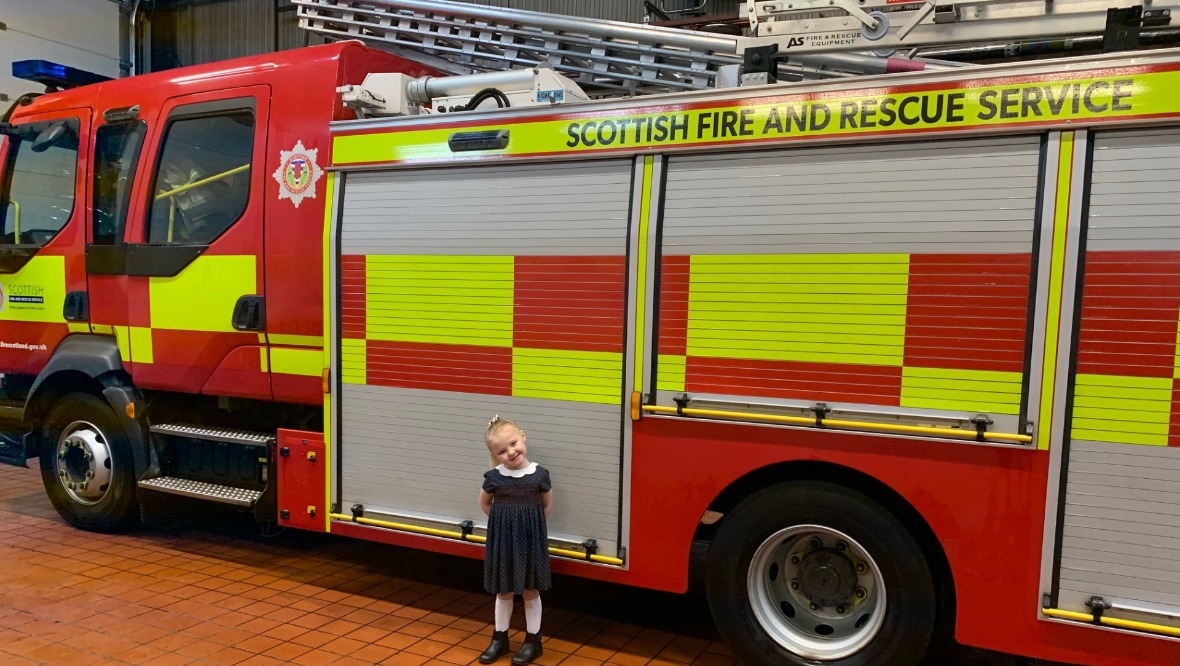 Watch commander Jenny Murray, who was part of the crew that tackled the fire, said: "We were delighted to welcome Hollie and her mum Siobhan to the station for a tour, and to meet some of our firefighters who attended on the day.
"She was such a wee character, going around and shaking hands with everyone, and she really made our day.
"It was important that we thanked and recognised Hollie for her actions. While the home did have a working smoke alarm fitted, it would appear that as the living room door was shut it had not yet activated.
"Instead, Hollie's brave, instinctive and quick-thinking actions allowed those inside the house to quickly and safely evacuate, and for the early intervention from the Scottish Fire and Rescue Service to prevent further damage to the property.
"Incidents such as this also highlight the importance of having a fire escape plan at home. It doesn't take long to make a plan and it could save lives in the event of a fire, especially if you check and practice your escape plan regularly.
"We offer everyone in Scotland a free home fire safety visit, in which we will help you sort out a fire escape plan and provide information about smoke, heat and carbon monoxide alarms."