A charity has appealed for volunteers to take in dogs who find themselves without a permanent home in the new year.
The Dogs Trust is looking for foster carers, who can do "something incredibly worthwhile" by taking in vulnerable canines temporarily until they can be rehomed.
The programme, known as the Home from Home scheme, matches dogs who would benefit from being looked after in a home with a carer.
Susan Tonner, manager of the charity's West Calder Rehoming Centre in West Lothian, said they have around 50 dogs at any given time.
She added: "Some of those dogs, we feel it would be beneficial if they were cared for in a home.
"That could be elderly dogs, that could be puppies. Sometimes it's dogs who don't really cope well with life and need a really quiet environment. It's all kinds of dogs that can be on the scheme."
Throughout the course of 2020, people have experienced unrivalled disruption as the country responded to the coronavirus pandemic.
Since the beginning of a national lockdown in March, the Dogs Trust has adjusted and the centre in West Calder has rehomed more than 80 dogs.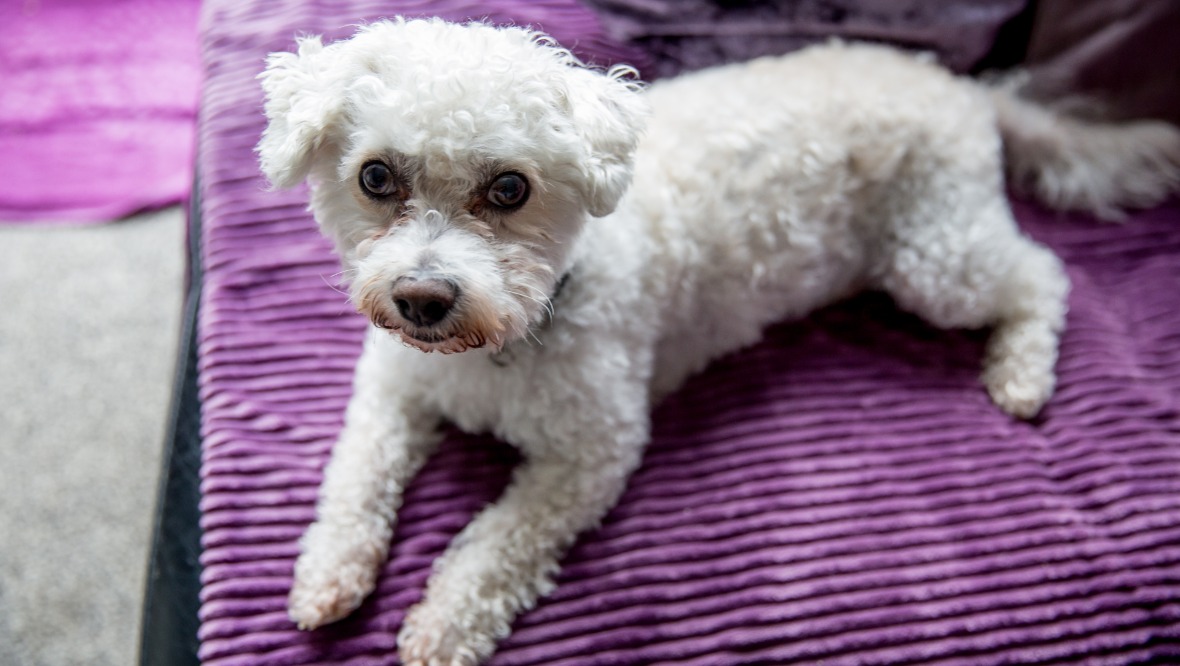 Ms Tonner added: "The people who volunteer, they absolutely love being a foster carer. So many of them tell us that they don't have a lifestyle where they can have a dog on a permanent basis for a lot of different reasons but they have had dogs in the past and miss the company of a dog.
"They've been delighted to take on dogs and I'd say most of them tell us how much they enjoy seeing a quiet dog blossom in their foster home. I think they feel like they're doing something incredibly worthwhile."
However the centre in West Calder is looking for a specific type of home as it heads into 2021.
Ms Tonner added: "We have some dogs who are a little bit shy, they're maybe a little bit uncomfortable in the normal busy house.
"We're looking for foster carers that can offer these dogs a transitional home – somebody who doesn't have other pets at home, some of our dogs are uncomfortable around other animals.
"They might be uncomfortable around a lot of people coming and going, sometimes traffic, the things you'd find in a town or city. We're looking for carers that are maybe rural and have a nice quiet environment but have no other pets at home and a very quiet lifestyle."
Alister and Kat, who live in a rural area, have fostered a number of dogs during the pandemic and said the experience has given them focus during an uncertain time.
"You really see a dog progress and get better, more relaxed, happier," Kat said. "Some of the dogs haven't had a great life prior to meeting the Dogs Trust, so it's really lovely to see them chill out and embrace life."
Reflecting on fostering during lockdown, Alister said: "I think it gave a different focus to what was obviously an unfamiliar experience for everyone, so it was really good to have those walks to go on but also to have a non-work activity, in terms of training and those kinds of things, to do with them at home.
"It took up time and focus, which is good for mental health and wellbeing."
To find out more about the Dogs Trust programme, visit here.