This has been a difficult year for all of us in one way or another – but for some, the challenges have been overwhelming.
Becky Foster, a mum of four from Edinburgh, already had a lot to juggle.
But in April, her mum Teresa Gray was hospitalised with coronavirus, spending three weeks in the ICU in an induced coma.
After seven weeks in hospital, Teresa got home in May, but her health is still a concern.
Becky said: "[She's] got a chest infection just now which could hospitalise her, this is a worry we're going to have every winter.
"She's still got that smile on her face and having a bit of humour, but she's not physically my mum – my mum was always doing this and doing that, a big support for my children.
"I've not got that support anymore."
Becky is among the families in regular contact with the Goodtrees Neighbourhood Centre and its food delivery service.
Services like theirs have been a lifeline for families around the country, but what sets this team apart is that teenagers are the key volunteers.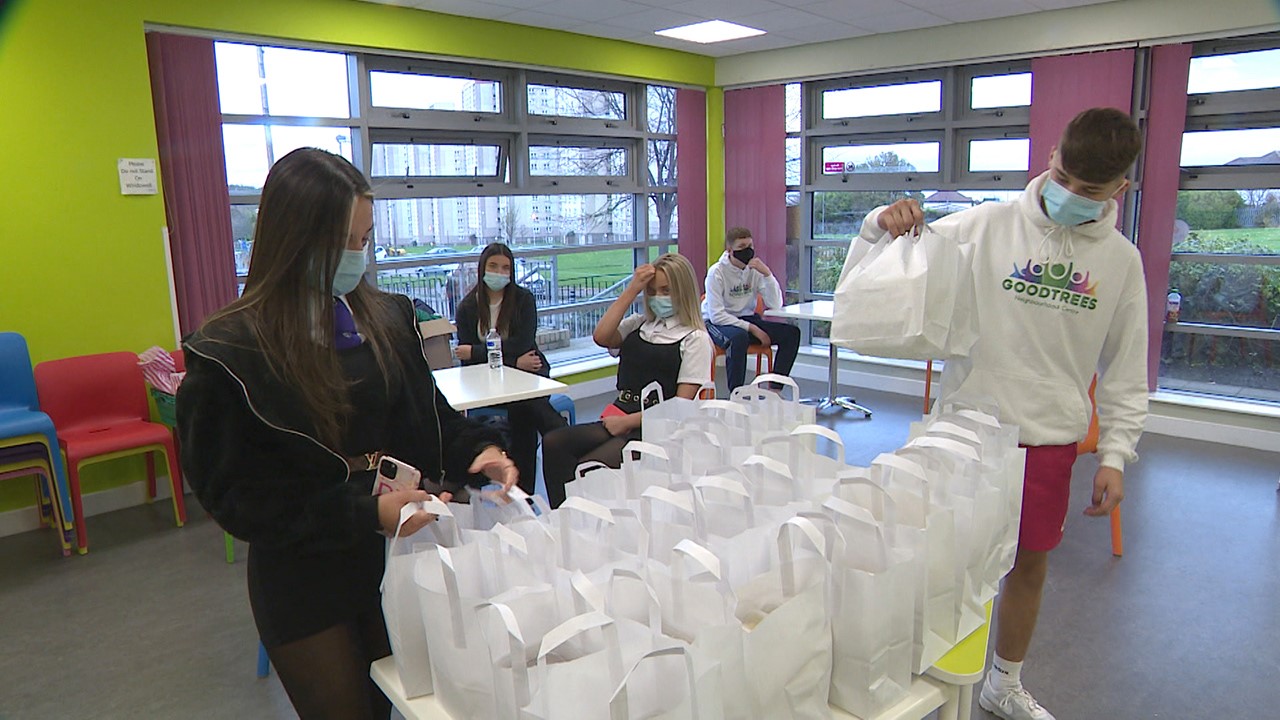 Senior pupils from secondaries in south-east Edinburgh rallied at the start of lockdown, and they are now able to volunteer within school hours, with the work going towards a qualification.
John Beatson of the Goodtrees neighbourhood project told STV News: "They're now working together, making new friendships, and supporting their communities has been a catalyst for it.
"Without the young people it wouldn't have been possible and they've been giving us a lot of their time.
"And that was one of the challenges that we found when they returned to school – was having the capacity to keep this going. So this is why we created the new partnerships with the high schools, so that we could continue."
Meanwhile, in schools themselves, windows are being kept open for ventilation – prompting a jump in referrals to the Edinburgh School Uniform Bank (ESUB).
Julia Grindley from the charity says the team has been so inundated that it is now looking for new, expanded premises.
"There are visions of children sitting in classrooms absolutely freezing," she said.
"The issue of hardship in all its forms is very much not limited to deprived areas. The complexity of supporting children in around about 100 schools throughout the year is really quite staggering."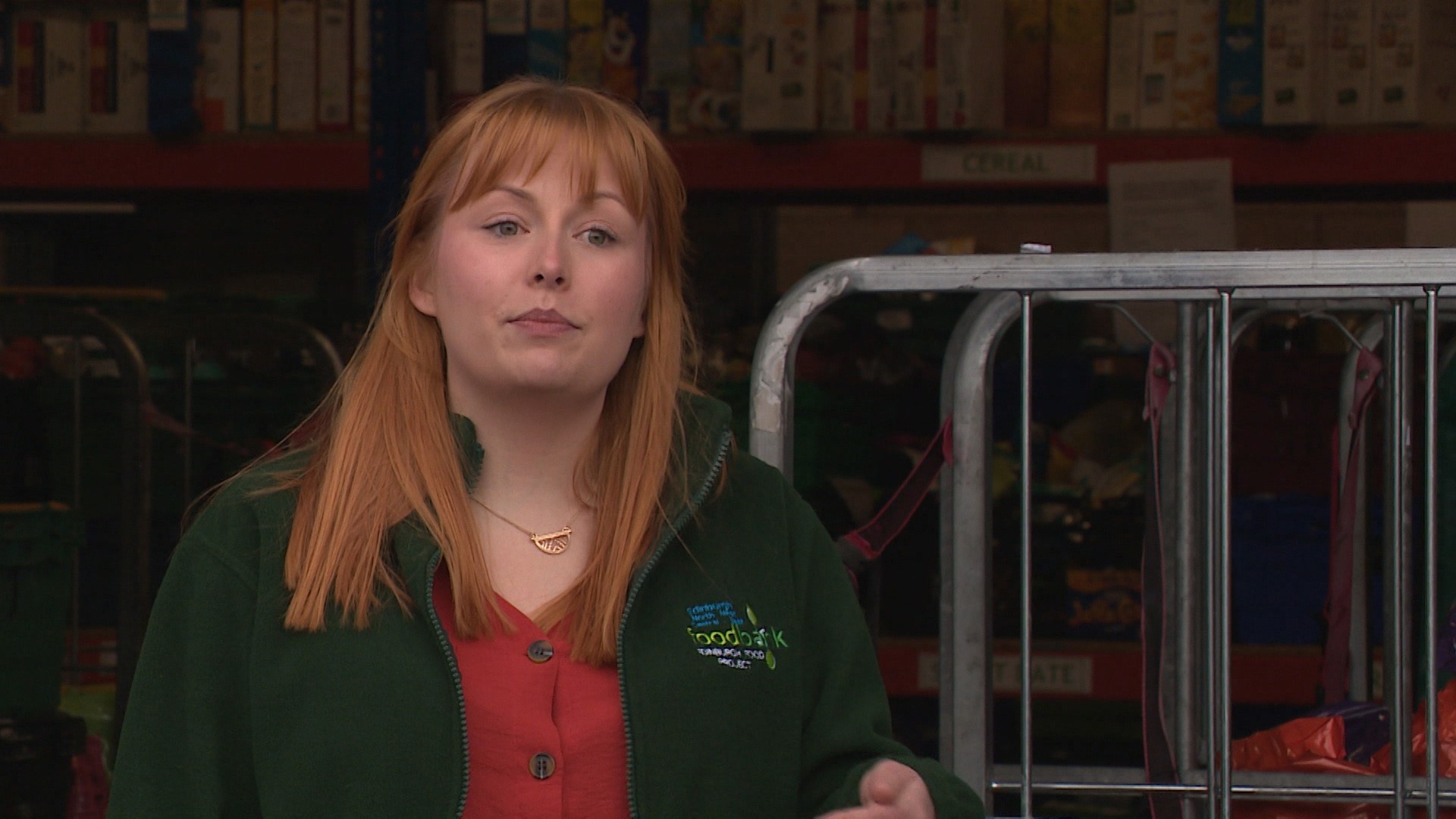 Clothes donations are being collected by the Edinburgh Food Project, which coordinates food bank referrals.
Manager Bethany Biggar is anticipating a "long-term, slow burning impact".
She said: "The way the environment is at the moment, the job market, I think it's a long term effect, you don't always see these things immediately. As soon as the furlough ends, we won't all of a sudden have a queue."
There are fears that many are facing the impossible decision to "heat or eat".
Energy Action Scotland is running a fundraising campaign to provide low-energy pressure cookers for families in fuel poverty, which it claims will reduce their costs by 50%.
Chief executive Frazer Scott said: "People in some of the most difficult circumstances live in some of the poorer quality housing, with poor heating systems. But not only that they have inefficient appliances in their homes."
Claire Brown, who was made redundant from her job at a nursery earlier this year, will benefit from the campaign along with her three-year-old daughter Savannah.
"There's lots of people out of a job," she told STV News. "Financially it's hard for people. We're doing it all [restrictions] again now – it's just – is there going to be an end to it?"