A cat who went missing almost two weeks ago has finally returned home – after a nearly 100-kilometre journey across Scotland in the bonnet of a truck.
Four-year-old Pixie first went missing from his home in Selkirk in the Scottish Borders on January 11.
Owner Katie Prentice was left stunned when, on January 27, she received a call from pet service company all the way in Broxburn, West Lothian – Pixie had been found under the hood of a vehicle recovery truck.
Liam Sneddon, of Hardie Recovery Services, was performing a daily check of his truck when he discovered the cat in the engine bay.
"He's a very homely cat, and he usually comes back soon after leaving the house so when he didn't return the next morning, we were very worried," Katie told STV News.
"We put posts up on social media and the whole neighbourhood was on the lookout for him, especially when we started to get some horrendous weather.
"I did feel like he was probably being taken care of somewhere, but I had no idea where he would eventually show up."
The company's owner, William Hardie, told STV News that he had "no idea what to do," admitting he was shocked that Pixie had survived the journey.
He later decided to post the discovery on social media, leading to the adventurous feline being reunited with its owner.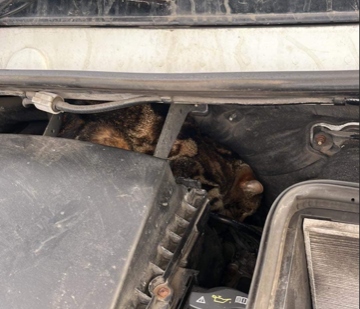 "My first thought was that we had to get him scanned for a microchip – I put up a post on our Facebook page searching for someone who could scan him and get the little guy back home."
Andrea Power, from local pet services company Andrea's Animals, stressed the importance of microchipping pets and keeping the details updated.
"I've scanned lots of cats and often you find they have no microchip or if they do, the owners details are not up to date or they haven't registered the chip at all," she said.
"Luckily, the wee cat on Friday night was microchipped and we were able to contact his owner. I gave her a call, she confirmed her cat, Pixie, had been missing for two weeks and she couldn't believe he was safe."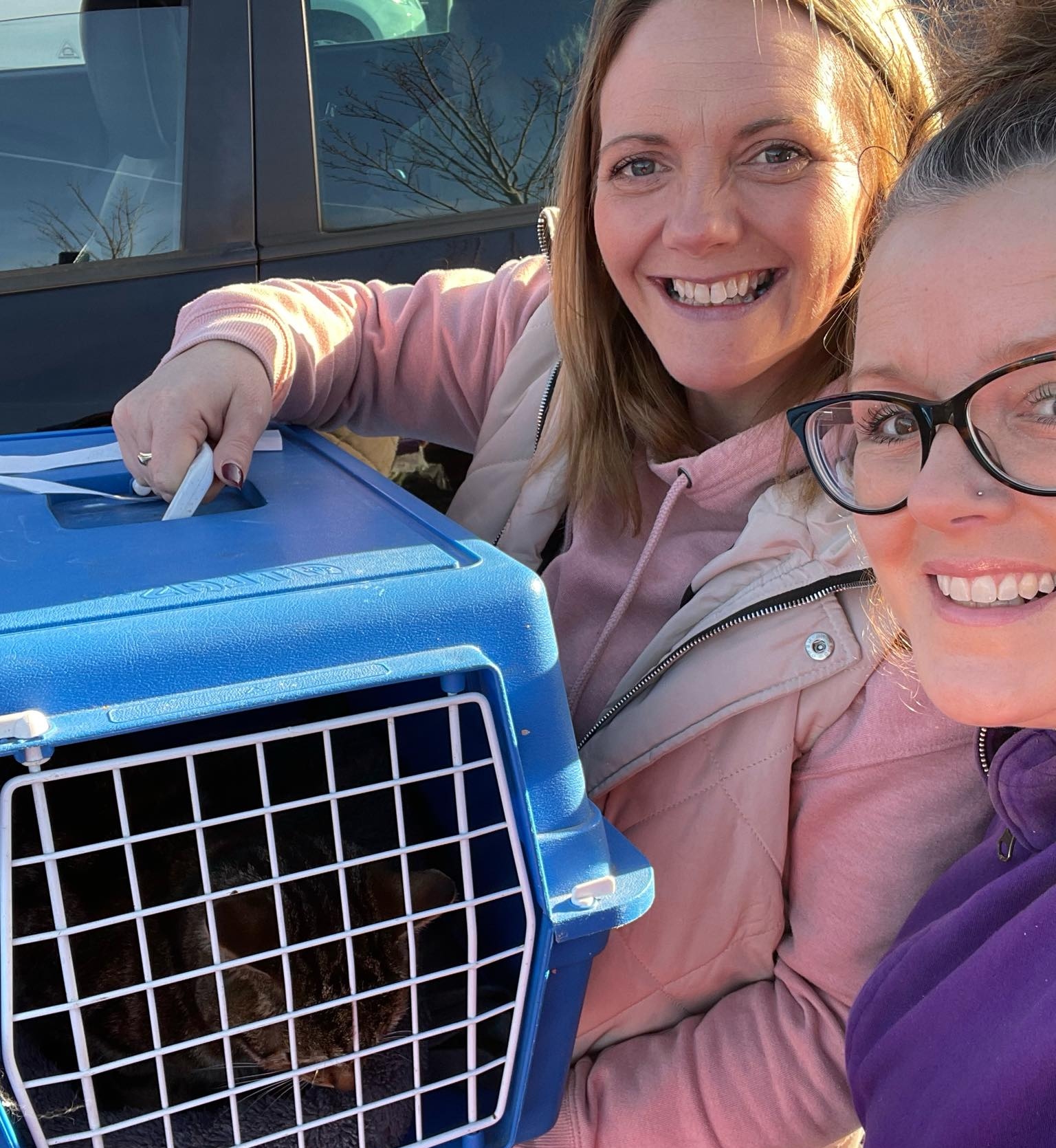 Andrea added: "If it hadn't been for the guys at Hardies checking their vans after a shift, Pixie would still be lost.
"Microchipping is so important, thanks to his mum having him chipped we were able to return him home."
Pixie is now sleeping off his adventure at home, having returned "miraculously" unharmed – mum Katie said he is slowly being reintroduced to food as he was very malnourished in the time he was missing.
"It was very surprising when we took him to the vet and he was mostly completely fine – he is now enjoying loads of cuddles from the family and hasn't left our side at all," she said.