Campaigners marched through Edinburgh to condemn Russia's ongoing military invasion of Ukraine.
Drums and bells rang out through the city – which is twinned with Ukraine's capital Kyiv – as protesters made their way from the Russian consulate to the Scottish Parliament on Sunday.
As well as speeches of solidarity, personal stories were also shared of families taking up arms or fleeing Ukraine for safety.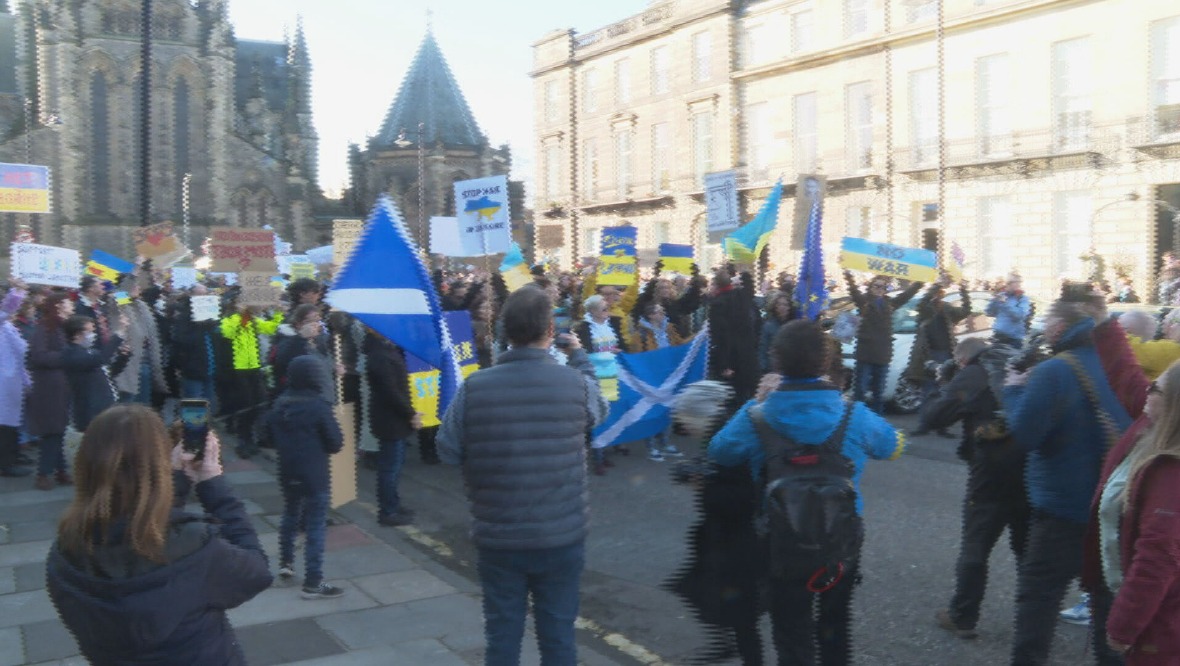 Edinburgh West MP Christine Jardine was among those taking part.
She said: "All over Europe people are sending the clearest of messages to the Russian government, to Putin, to say this is not acceptable.
"The people of Ukraine deserve better, the people of Kyiv deserve better and here in its twin city of Edinburgh we are sending our message loud and clear."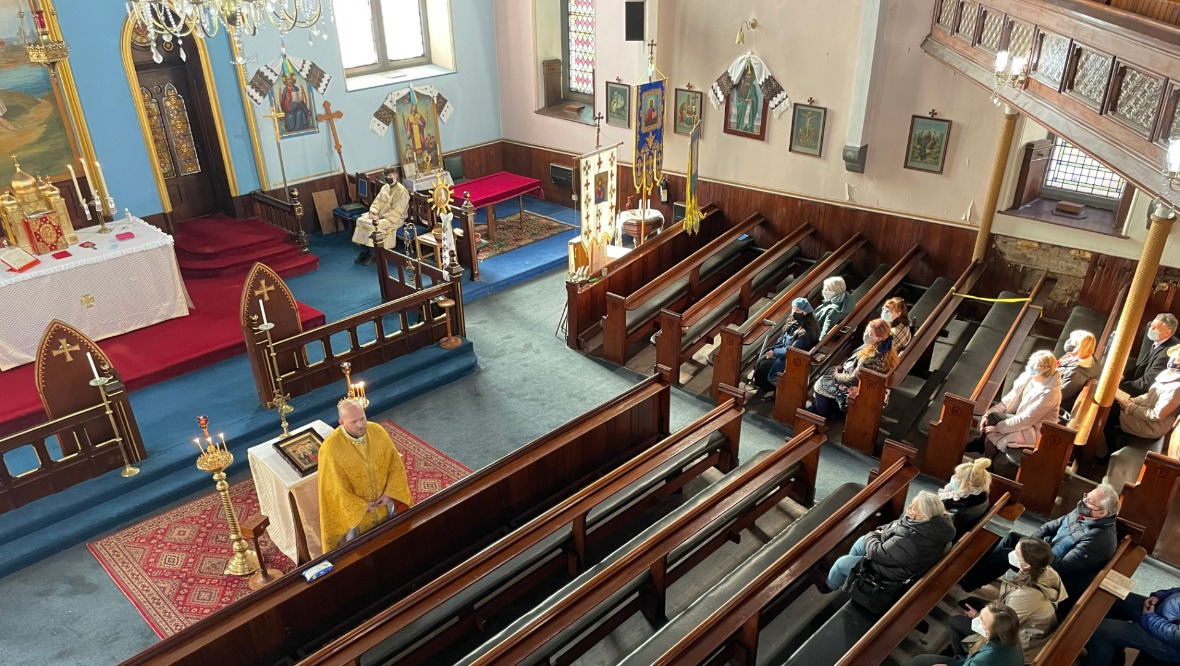 A special church service was also held in the capital on Sunday, calling for a peaceful end to the invasion.
Father Vasyl Kren, of Our Lady of Pochaev and St Andrew's Ukrainian Catholic Church, told STV News it was "difficult" to describe his emotions.
He explained that many of his congregation were 'tired and not sleeping properly' from trying to help family and friends in Ukraine to safety.
He added: "Tears just come to our eyes because we don't know how they are.
"We know they are in danger, and we'd like to save them."
The father said he is "thankful" that they are still able to keep in touch online, but added: "They need us, but we're helpless to help."
Earlier on Sunday, Vladimir Putin put Russia's strategic nuclear deterrent forces on special alert, dramatically ratcheting up the tensions in his stand-off with the West over his invasion of Ukraine.
The United States immediately denounced the latest escalation by the Russian president as "completely unacceptable".
Britain's foreign secretary Liz Truss had earlier warned any use by Russia of its tactical battlefield nuclear weapons against Ukrainian forces would represent an "extremely serious escalation" of the conflict.
Russian television footage showed Putin meeting with his defence minister and the chief of the general staff, and instructing them to put the nuclear deterrent on a "special regime of combat duty".
He cited "aggressive statements" coming from Western powers and hard-hitting economic sanctions, which include the exclusion of Russian banks from the Swift global payments system, as reasons for the action.
"Western countries aren't only taking unfriendly actions against our country in the economic sphere, but top officials from leading Nato members made aggressive statements regarding our country," he said.