A man who had a stroke aged just 23 is campaigning for better care of the condition.
It comes after recent figures from Public Health Scotland show the level of stroke care in the country is well below the standard set by the Scottish Government in its 2013 stroke improvement plan.
Adam Henderson, from Broxburn, was getting his hair cut in November last year when he suddenly lost the ability to speak.
He said: "My hairdresser was really worried about me because I was just grunting and making a lot of noises, in my head I was actually talking but obviously I wasn't.
"So, my hairdresser called my partner and then my partner called her mum and she took me straight up to St John's – they did all their checks there – and then I got blue lighted to the Royal."
What he received in the hours following was a thrombectomy, a treatment that can ultimately reverse the damage of a stroke that can leave a person disabled and has allowed Adam go back to living his life as normal.
Despite its effectiveness, thrombectomies aren't available to everyone in Scotland.
In 2020, thrombectomies were introduced in a local pilot service that was initiated in hospitals in Edinburgh, Glasgow and Dundee – currently, only patients in those areas can receive the treatment.
Adam said: "At first I didn't think anything of it but it is quite terrifying that I could've been disabled or in a wheelchair.
"It's quite unfair that it's not available to some people when some people obviously can get it – it is quite a serious thing."
The latest figures from Public Health Scotland show that admission to a stroke unit within one day of being in hospital fell from 70 to 63% last year. That's well below the Scottish Government's standard of 90%.
Last year only 112 out of over 11,000 stroke patients in Scotland received a thrombectomy.
John Watson, associate director of Stroke Association Scotland said this year's results were "damning".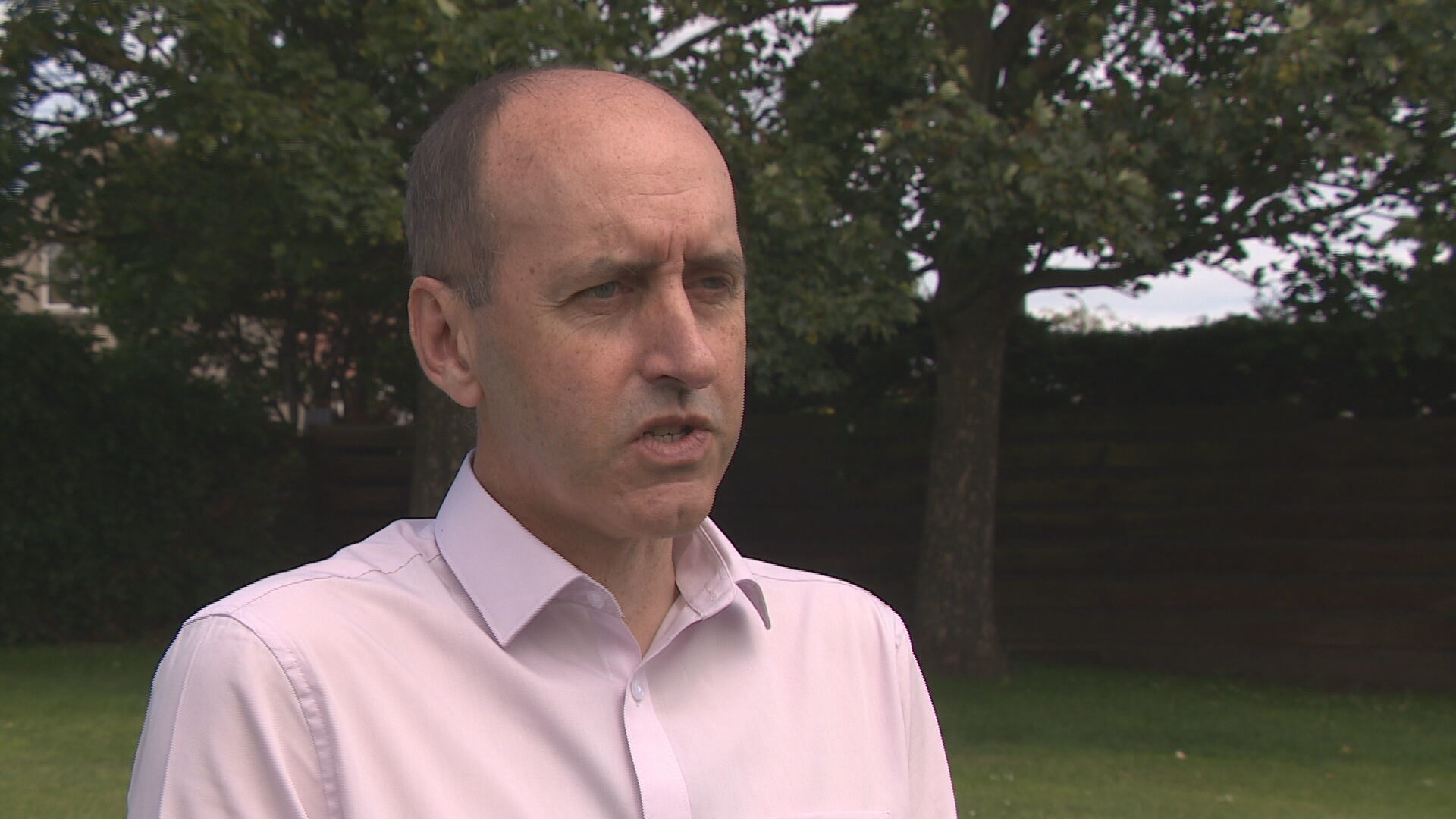 "It's really of concern to us, there are a set of figures and standards that stroke care is supposed to reach and across Scotland, we are just not meeting those," John said.
"Adam's story is a wonderful, positive story about the benefits that we see when the system works but for most people who need this treatment it's not actually happening at the moment.
"Until we get that system working properly, it's a post code lottery as to whether somebody who needs this treatment (a thrombectomy) will get it."
The Scottish Government is being called to improve stroke care services in the country, to ensure more people get the treatment Adam received.
Health Secretary, Michael Matheson, said: "Last month we published our new Stroke Improvement Plan, which sets out our vision for minimising preventable strokes and ensuring timely and equitable access to life-saving treatment
"We continue to expect Health Boards to identify aspects of their stroke services which do not meet the Scottish Standards and to work with their stroke Managed Clinical Networks to improve their standards of care locally."