A schoolboy who wrote an emotional letter to his mum about being bullied over his football performance has been invited as a guest of honour to watch his favourite team.
Ollie Young penned the upsetting note to his parents on Monday night claiming he was going to give up football after suffering bullying at school.
The eight-year-old wrote he "hated himself", felt "stupid" and he was "terrible" at the sport.
His dad, Simon, shared the note on social media and called on Dunfermline Athletic player Gary Dempsey to show support.
He wrote: "My 8 year old son is a mad football son and a mad Pars fan. He wrote this note to his mum last night saying he is rubbish a football and he hates himself.. this all comes from bullies at his school. You couldn't do him a let message for him? His name is Ollie. Thanks."
Ollie was inundated with supportive messages and after seeing the post, former Dunfermline Athletic player Gary Dempsey arranged to fly over from Ireland to host a kick-about with him.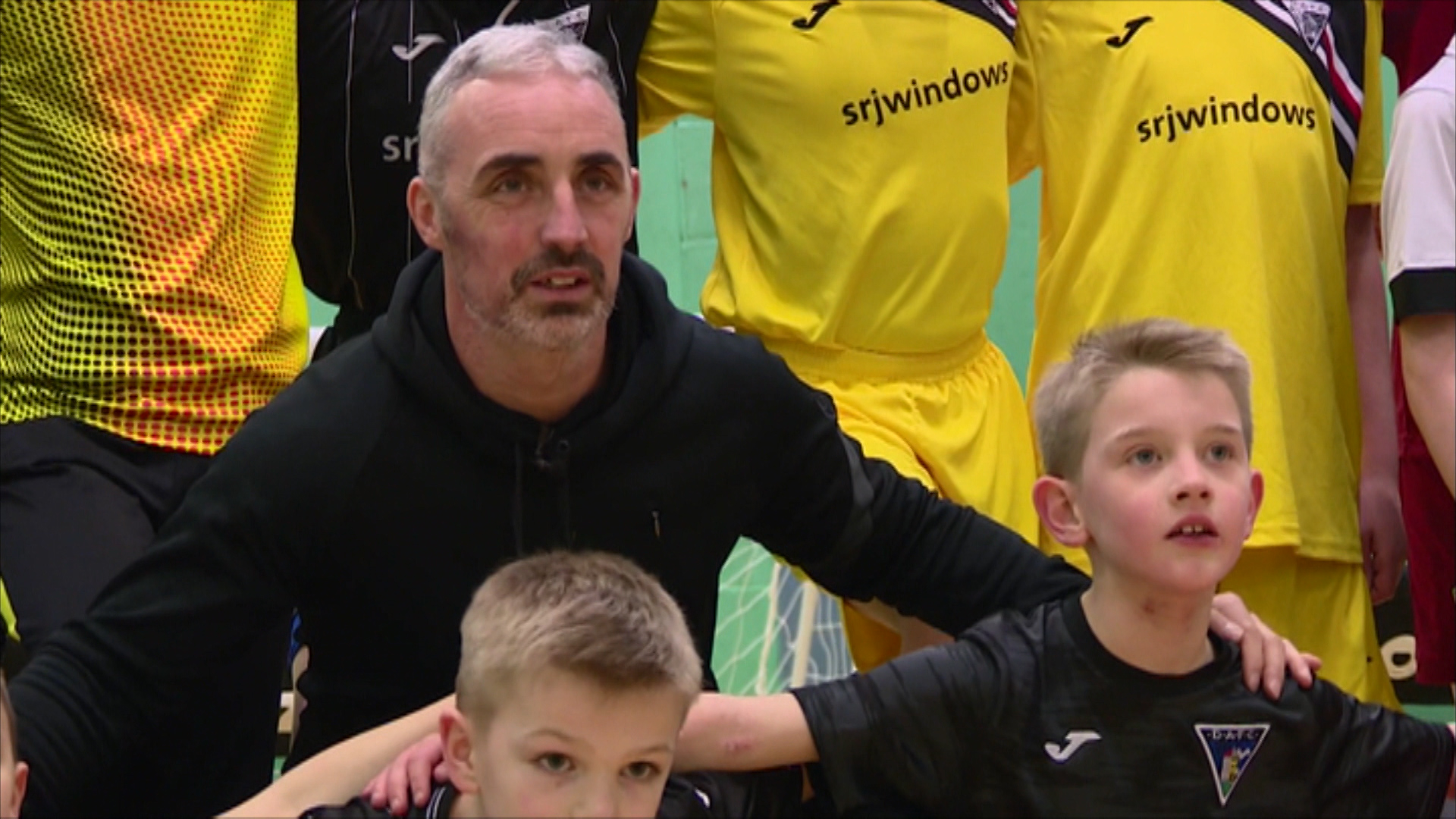 Ollie was then taken to East End Park to watch the Pars play Inverness Caley Thistle. And not even the 1-2 losing result could dampen the schoolboy's spirits.
He told STV News he was "absolutely overwhelmed" by all the messages he'd received after his dad's post.
He said: "Just a little thank you to everybody who sent the messages out to me. It doesn't actually feel real."
When asked about how his footballing future will look now, he said: "I think it's going to go better now. Nobody will want to mess with me now."
Dempsey, who also played for Everton and Aberdeen, said: "You sort of immediately go into dad mode. Having young kids myself I thought, a video message isn't going to cut this.
"We had a good chat on FaceTime and then I realised the game was on – we decided to get over, I brought my son over with me.
"Unfortunately with social media and bullying and stuff like that you just wonder what kind of world you're going to leave behind for our kids and our grandkids.
"The general message is that we could all do better and it's nice to be nice."
Ollie's now been invited to be the mascot for the Scotland's next game at Hampden against Israel.