A seven-year-old boy is recovering after being attacked by a dog while playing in an Edinburgh park.
Reece Munro was at Craigentinny Park Playground near Loganlea Drive with his friends and mum when he was bitten repeatedly by a dog.
The youngster came away from the incident with bites on his leg and back.
His mum Cheryl was nearby with other parents while their kids played in the woodland behind the park.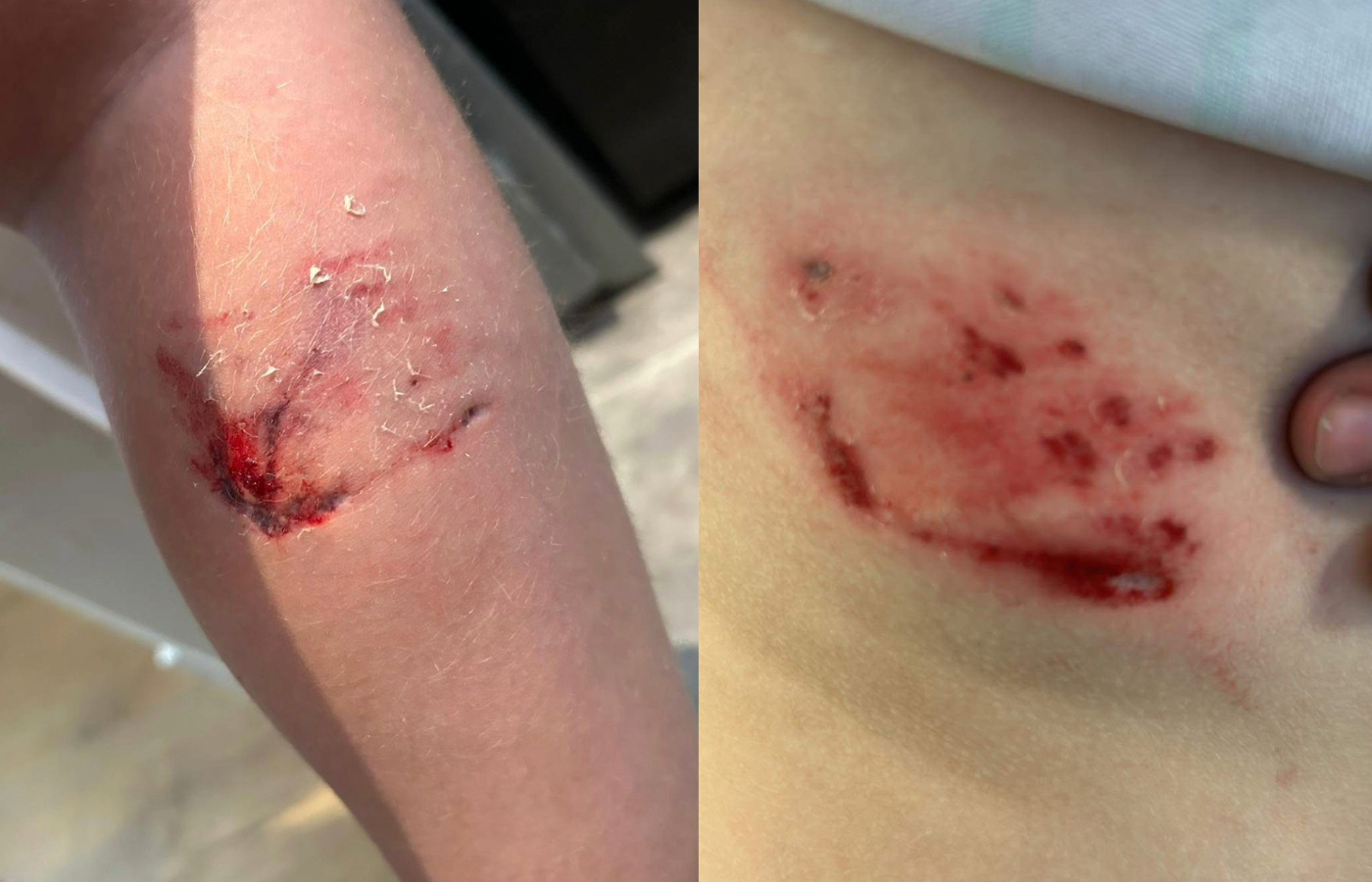 "They think it's a forest, they love playing there and come out covered in muck but they love being outside," Mrs Munro told STV News.
"We've gone there pretty much everyday after school since my eldest, Mason, was in P1 and never had an issue."
Now the mum-of-two is worried for her children's safety and said they haven't been back since.
It was a normal day after school when a man with a dog entered the area where the kids were playing.
"We saw him come in, but we didn't think anything of it," she said.
"Usually, people walk around the area when they see kids playing in there but we just assumed that he was confident that the dog could be around children."
Mrs Munro didn't see the attack happen but her son said that he was playing with a stick when the dog started running towards him.
She said Reece dropped the stick for the dog but the dog kept coming for him.
The dog bit Reece on the back of the leg and then the ribs.
"Reece was really fast and covered his neck, I have no idea what made him do it, but thank God he did," she told STV News.
"By the time I got to him, he had gotten away and jumped over the fence."
Reece and his friends said the dog was similar to a pit bull.
Mrs Munro said the family still see the dog being walked in the area and she is "baffled" by the lack of action.
The mum added that she doesn't want to see the dog put down: "We have a dog and that would just be heart-breaking.
"But it's clearly a danger and something needs to be done".
Reece's parents took him to hospital where he received treatment including antibiotics.
Other than physical injuries, Mrs Munro said that the seven-year-old is doing well and that he is "hard as nails".
However, Reece's older brother aged nine, who witnessed the attack has been "traumatised".
"I think him seeing it happen and not being able to do anything has had a big impact on him," she said.
Police are aware of the attack and the Edinburgh council dog warden is investigating the situation.
A Police Scotland spokesperson said: "We were made aware of a child having been bitten by a dog around 3.30pm on Thursday, October 12, 2023 in the Craigentinny area of Edinburgh.
"The child received treatment for injuries sustained in the incident.
"The dog warden has been notified and enquires are ongoing."
STV News is now on WhatsApp
Get all the latest news from around the country
Follow STV News
Follow STV News on WhatsApp
Scan the QR code on your mobile device for all the latest news from around the country