An Edinburgh boxer has stepped out of the ring and into the kitchen during the coronavirus pandemic.
Lewis Benson, along with his sister Lana, have become known locally as the 'food fairies' thanks to their efforts to provide free meals for elderly and vulnerable neighbours as well as frontline NHS staff.
The 28-year-old has transferred his knowledge of nutrition from his days of keeping to a strict weight limit, and is putting that into fuelling members of his local community.
He said: "It's been amazing. I never ever expected to be in a position to be able to do this, but the hard work we put in, we wake up at two in the morning and work through the night and eventually it's got us to here.
"With all the lovely donations we've had is unbelievable. We can't thank people enough for this."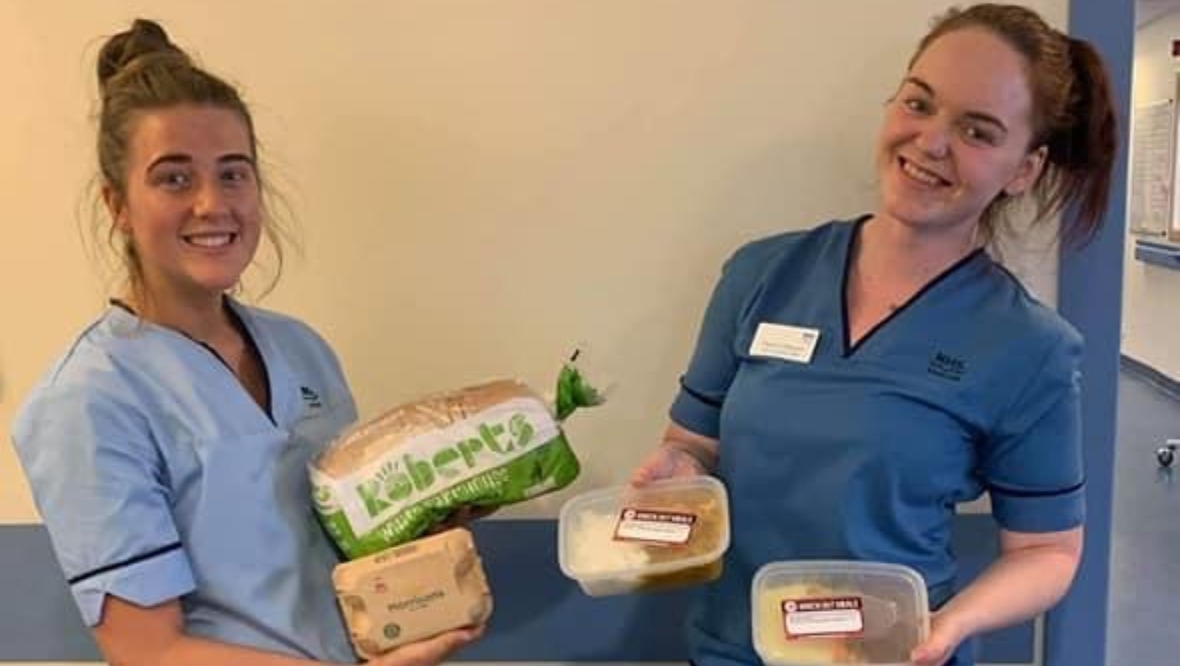 Lewis was part of Scotland's Commonwealth Games boxing squad in 2014 and turned professional the following year.
He runs the business, Knockout Meals, alongside dance teacher Lana.
"We are delivering to all around Edinburgh, and it's only possible from all the fantastic donations we've been getting and just everyone's generosity, it's been fantastic," she said.
The duo have been helping hospital staff who have found it difficult to find the time to shop for themselves.