A West Lothian couple say they fear the impending cancellation of bus services operated by McGill's could leave them "cut off".
Mark and Selina Duke, who are both registered blind, rely on buses to get around Fauldhouse.
Last month, McGill's announced it would cease all operations in the area by the end of the year.
It blamed competition from other operators, as well as rising costs and faltering passenger levels.
"We go every day on the bus" Selina told STV News. "You feel as if you're going to be cut off."
Mark says they use the bus for all of their essential journeys, and that even when using the train they need to take a bus to the station.
"Covid injections, shopping, appointments, how are you supposed to get there when there's no buses?" he asked.
"Disabled people, we do have a right to live, we do have the right be transported from A to B but if this service goes away, we're being cut off."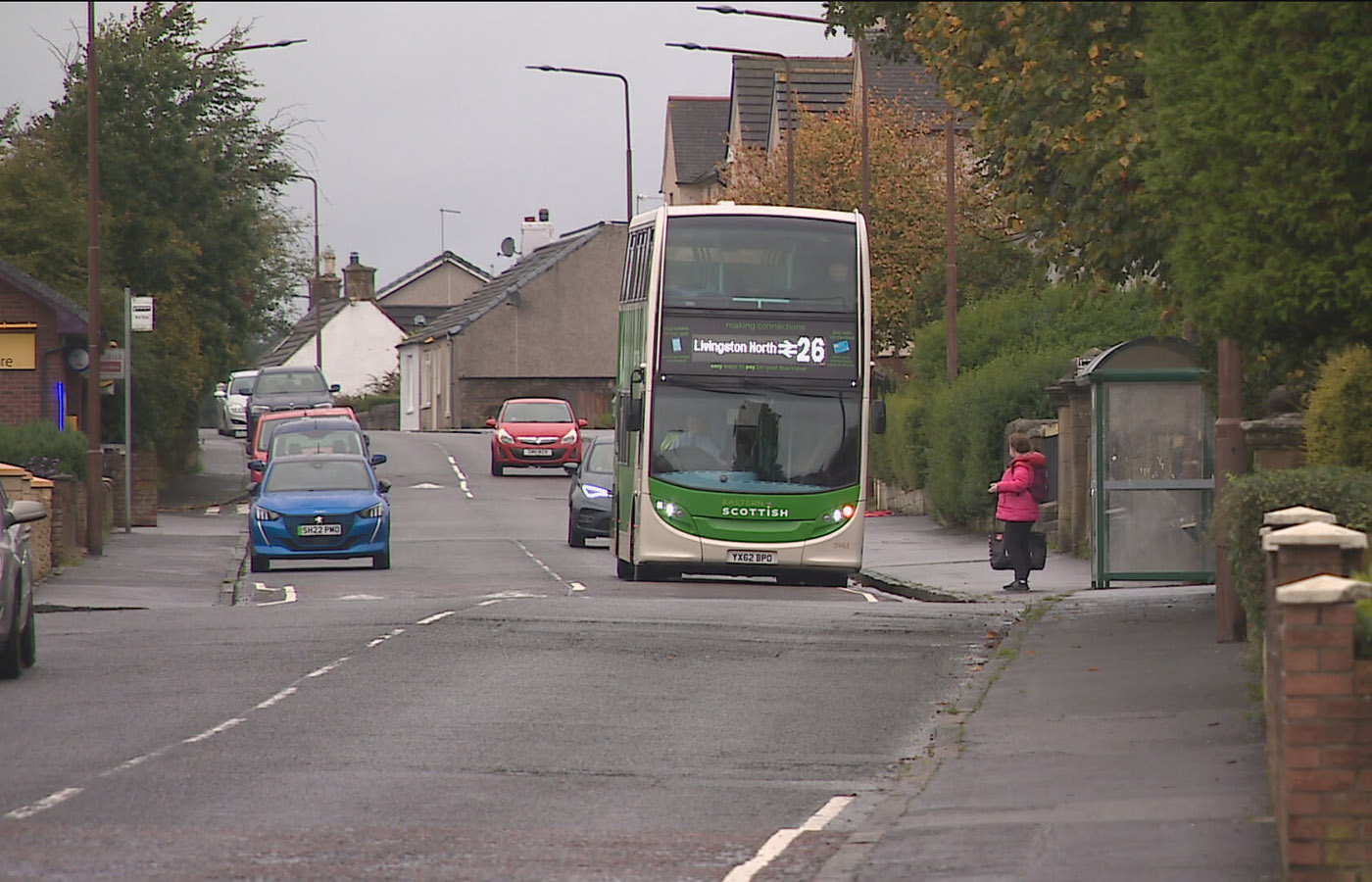 More than 1,000 people have joined a Facebook group calling for action to prevent so many services being lost.
Linda tells us her son, who is autistic, has been gaining independence by taking part in a course at West Lothian College.
But he will struggle to get there without the buses, which means he will miss classes altogether or Linda will have to take him.
"For an autistic child to be able to self-travel has been absolutely fantastic, it took a lot of time to set up, going on the buses with him, getting to learn the route.
"It's been good that he's learnt all of that, and it feels like now it's going to take away all that independence for him."
As locals campaign to save their bus routes, the transport secretary will meet with the council next week to explore how the Scottish Government can help.
First Minister Humza Yousaf told STV News this week that the government is "happy to work with the council".
Lawrence Fitzpatrick, leader of West Lothian Council, hopes something can be done to make sure residents across the region are provided with a suitable offering for public transport.
He said: "The Scottish Government is under pressure and in an emergency situation, as all governments are in a position to do, they can find money at the drop of a hat.
"But they are the regulatory body, they have the statutory powers to assist."
McGill's bus group CEO Ralph Roberts said: "It is deeply regrettable that we are having to cease our West Lothian services and we recognise the angst and uncertainty this will cause for our team members and passengers in the area.
"We were fully aware of the challenges that existed for the business in West Lothian when we took over late last year and throughout that period, we have strived to make changes that might place the operation onto an even keel in the medium to long-term.
"However, despite investing around £4.5m in eastern Scottish operations, we have now come to the conclusion that the ongoing losses are simply unsustainable.
"Inflationary pressures have meant costs have been rising substantially at the same time revenue is continually slipping, with passenger numbers showing long-term decline – not helped by significant competition."
STV News is now on WhatsApp
Get all the latest news from around the country
Follow STV News
Follow STV News on WhatsApp
Scan the QR code on your mobile device for all the latest news from around the country