A popular Edinburgh bar has been vandalised after staff members were spotted picking up litter outside the venue.
Biddy Mulligans, a popular Irish bar in the city's Grassmarket area, was targeted after workers attempted to make a dent in the piles of rubbish resulting from bin strikes.
The word 'scabs' was daubed onto the windows of the establishment with red paint.
Police Scotland said the incident had not been reported by the bar's management team.
It comes after news that bin collections were set to resume in the Scottish capital after 11 days of strikes over a pay dispute.
However, residents across the city have been warned waste may not be collected before further industrial action starts.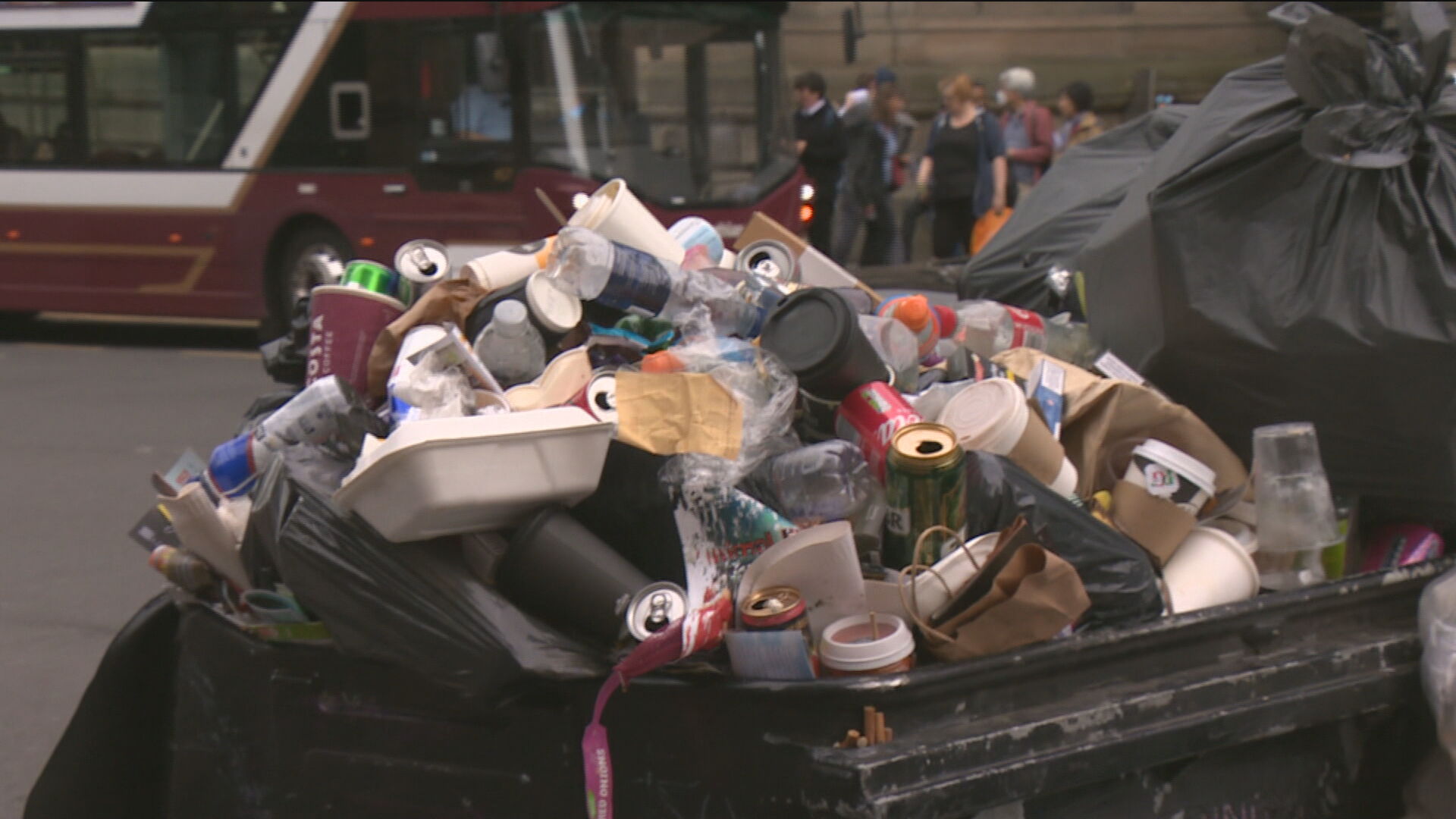 The capital's local authority said the "full backlog" of uncollected refuse will take time to clear, though that is unlikely to happen before the next scheduled round of strikes get under way on September 6.
Unions have recommended their members reject a revised pay offer from the Convention of Scottish Local Authorities (COSLA) on Monday after more than a week of walkouts which has left rubbish piling up on city streets across the country.
City of Edinburgh Council said blue glass box collections will continue to be suspended for the time being in order to "prioritise resources," but household waste and recycling centres will reopen from Tuesday morning with extended hours.
The strike is officially due to end at 4.59am, with residents who receive kerbside collections asked to put their bins out as scheduled on their regular day.
Biddy Mulligans management has been contacted for comment.