Scotland is full of incredible places and STV News wants to hear from you about the amazing sights you have seen across the country. Send the team a message on Facebook, Instagram or Twitter, or email at STV.News@stv.tv
Did you know that there is a bridge to nowhere in Scotland?
This unusual sight, which appears to show a crossing in the middle of a body of water, can be found in the town of Dunbar in East Lothian.
Running through the village of Biel to the town of Dunbar, the Biel Water stretches some 4.5km before reaching Belhaven Bay and out to the North Sea.
Before reaching the sea however, the small stream flows underneath the Belhaven Bridge, which allows sightseers to reach one side of the bay's sands to the other at low tide.
However, once the tide comes in, the area is flooded and the footbridge appears to serve no purpose, becoming an unusual sight in the middle of the flooded sands.
How can I get there?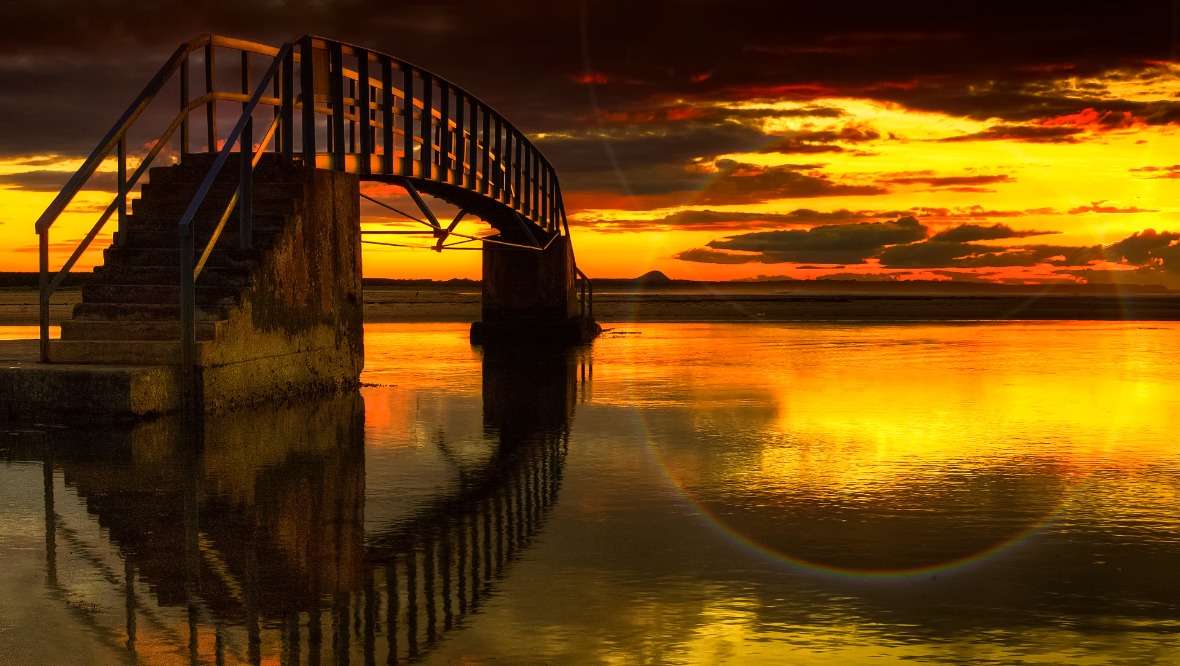 Belhaven Bridge is nestled between the John Muir Country Park and the Winterfield Golf Club in the town of Dunbar.
To the right of the bay is a car park which can be accessed by road via the A1087, which connects to the A1 main road in East Lothian.
If travelling by public transport, the Bridge to Nowhere is a 30 minute walk from Dunbar railway station which is connected to Edinburgh train lines.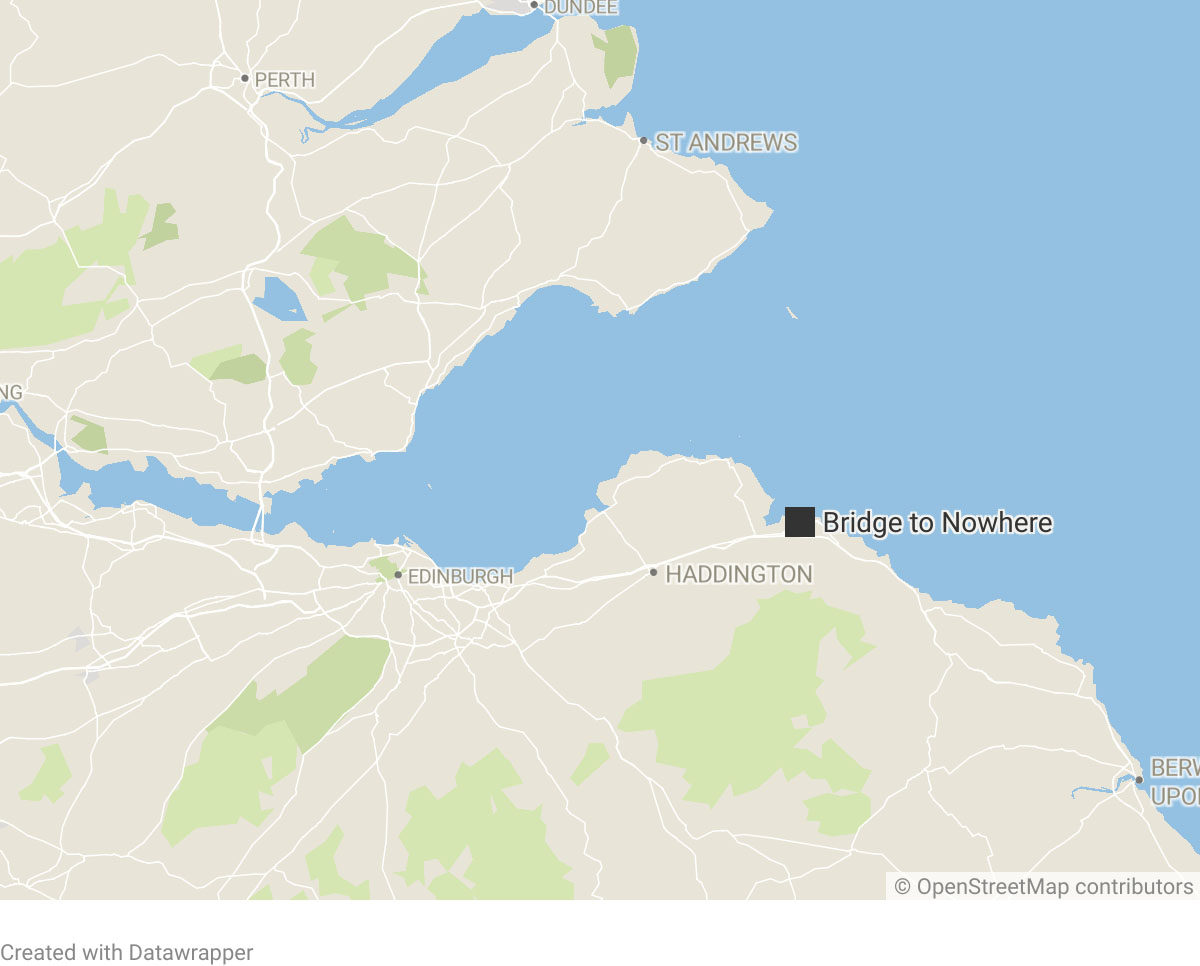 Lothian Buses also runs services from Edinburgh to the town, which can take around an hour from the capital.
There are a number of picnic benches next to the car park, perfect for enjoying a few sandwiches while looking out at the view or venture out to nearby dog-friendly pub The Brig and Barrel for a filling feed.
Remember to keep an eye on the tide times when venturing onto the sandy beach on the other side of the bridge. A handy timetable can be found on the Tide Times website.