In it's UK and Ireland debut, Disney has brought its adaptation of the 1992 animated film Aladdin to the Edinburgh Playhouse during its first leg of the tour.
With a show packed full of dazzling costumes and an iconic set list, the cast and crew are ready to show Scotland "a whole new world".
Disney celebrated it's 100th anniversary this year. For Yeukayi Ushe, who plays the Genie in Aladdin and has also played Simba in The Lion King, it's felt like a "full circle" moment.
He said: "I grew up with Disney, so many of us grew up with Disney, and to get to this point at this pivotal moment of their centennial – their 100 years of bringing magic into the households across the world and to be a part of that – it just feels so special.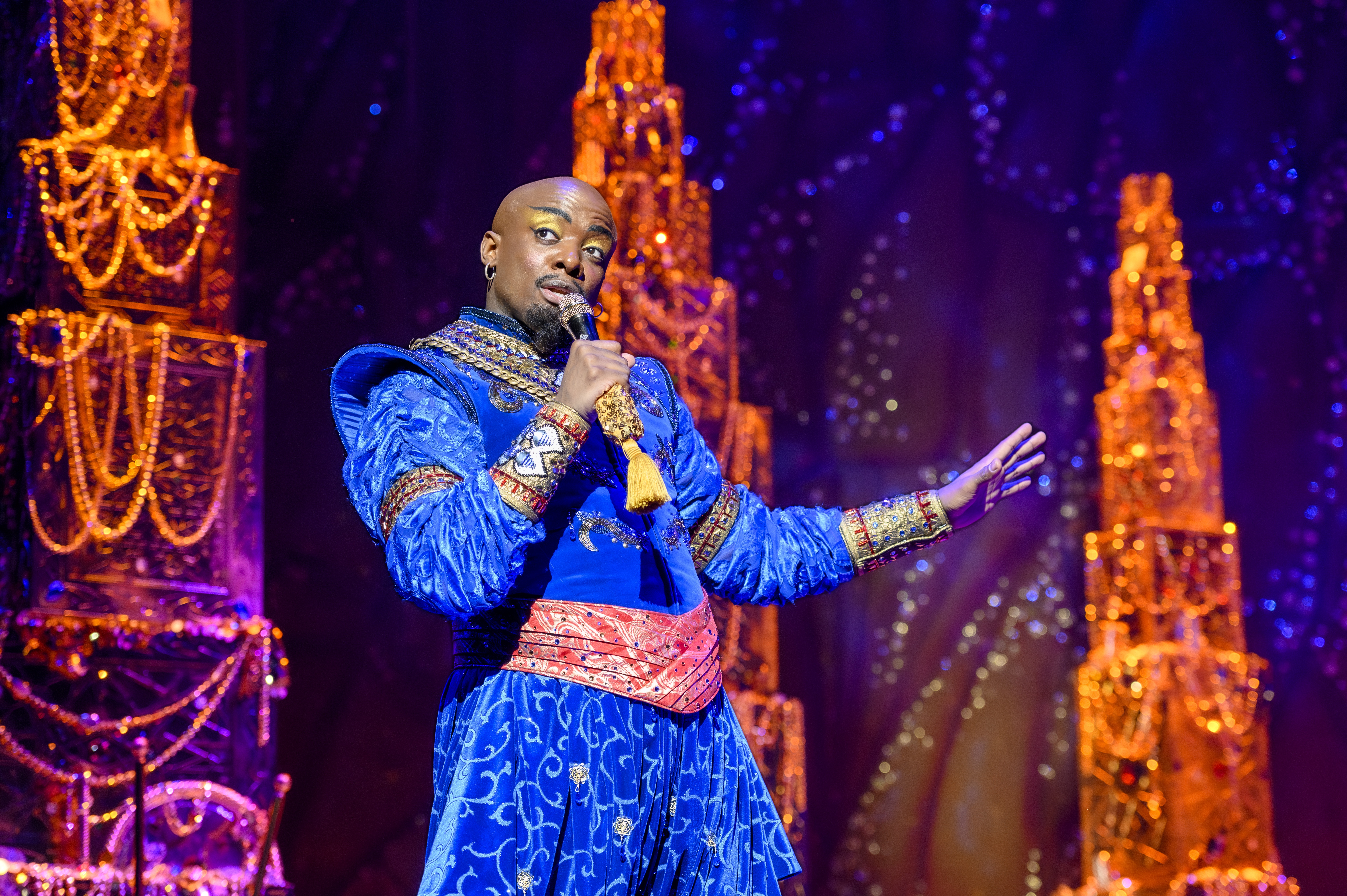 "To go from playing a character I've always wanted to play in Simba through to playing the Genie – Robin Williams as the Genie in the original film is some of my earliest inspiration for all of the various voices that I do as a voiceover artist as well as being on this stage.
"So to be able to come full circle in my own way around the centennial of Disney, it's like a poetic moment."
And Yeukayi feels the audience has already granted all of his wishes.
He added: "The first thing I come out and say is 'Salam and good evening worthy friends and welcome to the fable city of Agrabah' and I almost can't speak over the cheer and the roar of applause."
Making his professional debut after graduating from the Royal Academy of Music, Gavin Adams, who plays Aladdin, said he "couldn't have asked for anything more from a first job".
Gavin said: "There's a big finish at the end – I won't give anything away but there's a big finish and I think opening night, there was about 45 seconds of applause because people just kept going and kept going.
"From the bottom of my heart, it's honestly the most I could have ever asked from a first show ever – just getting to perform at the Playhouse, it's (one of) the biggest theatres in the UK, it's such an amazing space to make a professional debut."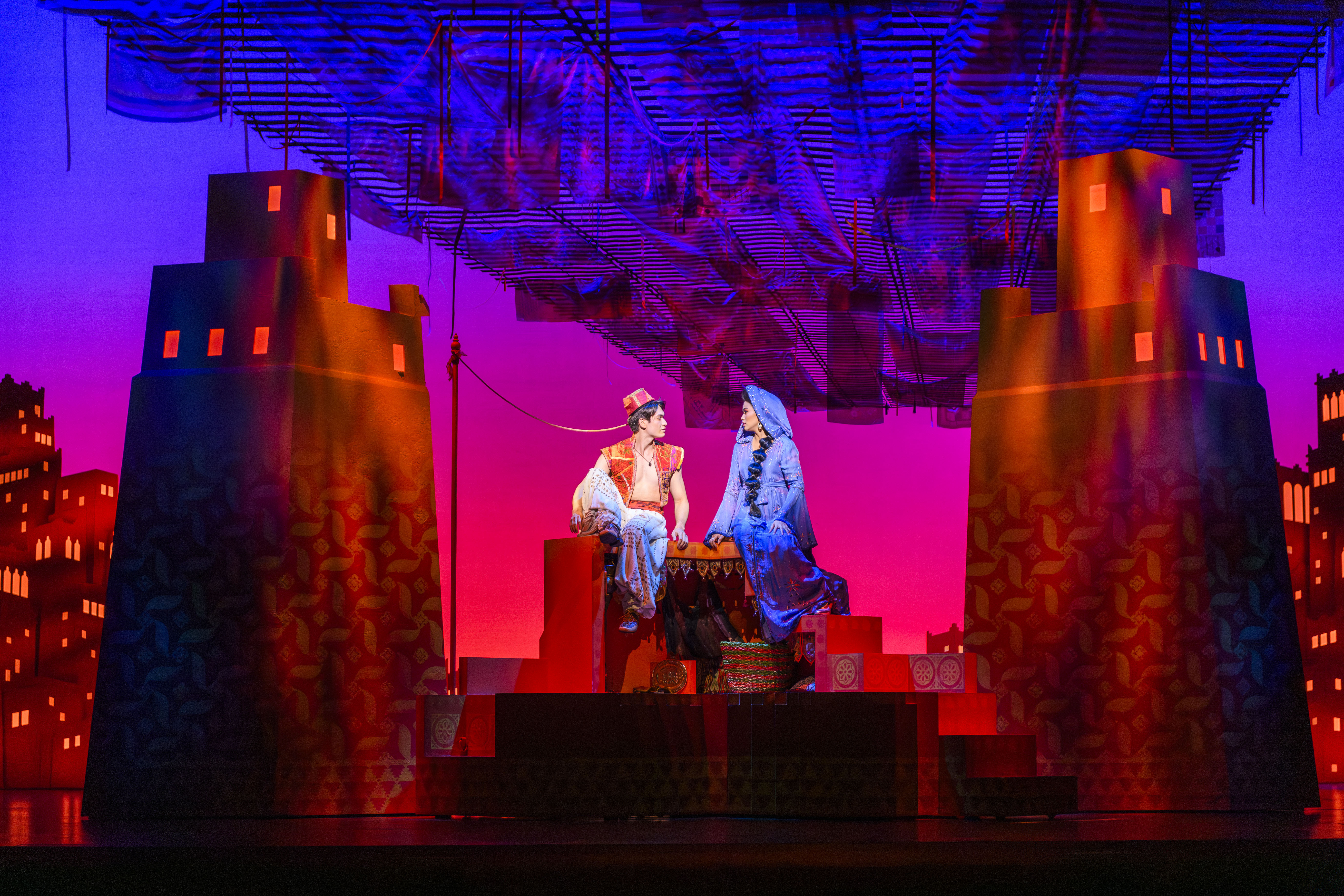 Desmonda Cathabel who plays Jasmine in the musical has also had a busy year as she's also appeared on our TV screens as a contestant on ITV's Mamma Mia I Have A Dream.
She said: "It's been a little bit crazy to see that it's happening almost at the same time, even the audition process I remember it happening almost at the same time so I didn't even know what my year was going to look like when I was going through the process but I'm really grateful that it came together.
"When I moved here two years ago from Indonesia, I didn't even know what life was going to have for me so I'm just really grateful, especially now with this production and playing the iconic Princess Jasmine.
"It genuinely feels like my dreams are coming true right now, and it just makes it much more special that it's like a Disney magic sprinkled on top of it."
But the magic doesn't just happen on stage, back in wardrobe village, hundreds of hours have gone into creating the costumes and perfecting the quick changes.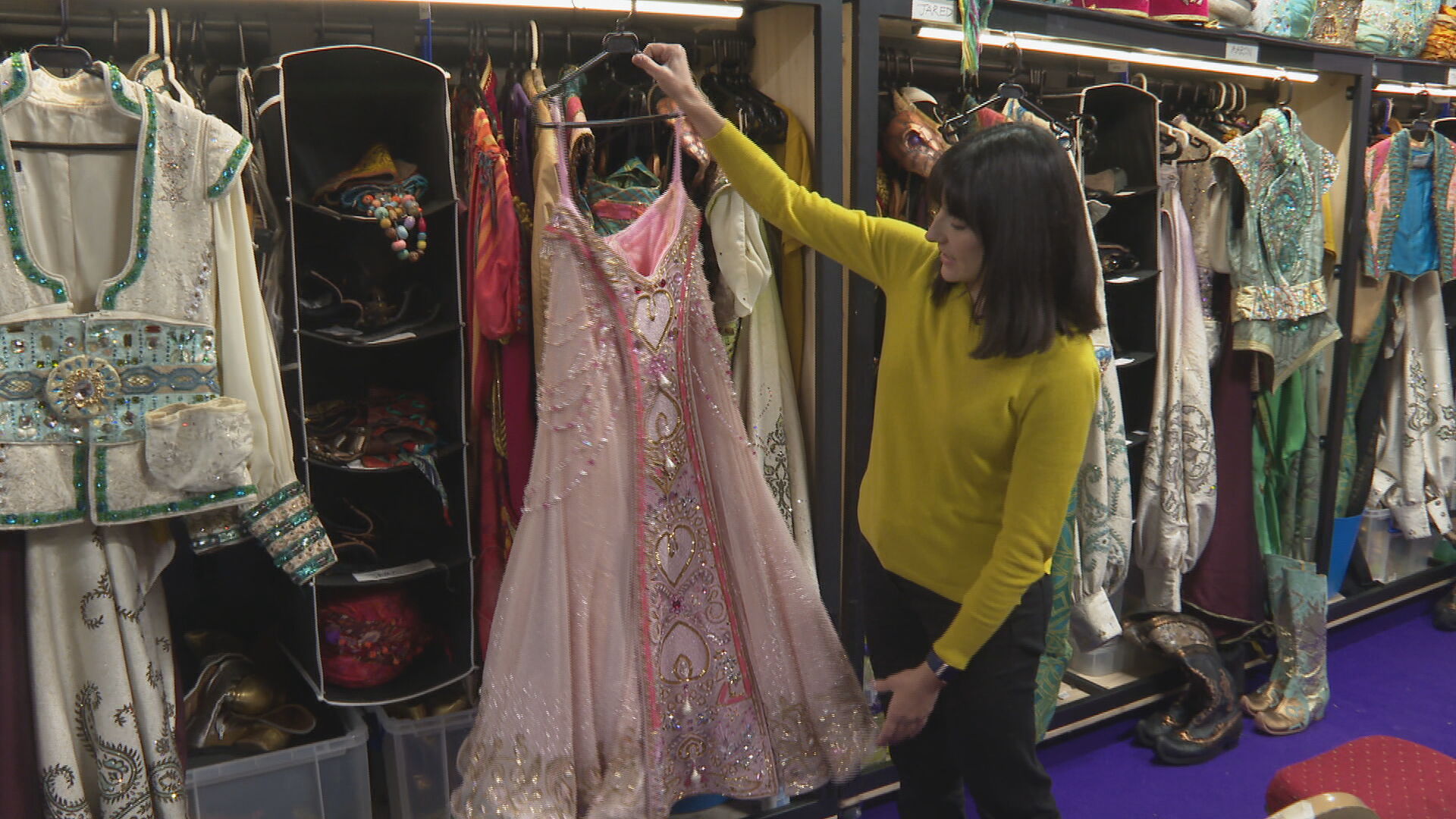 Head of wardrobe Abigail Morgan, said: "There's a whole design team behind all of this, there's designers, there's supervisors, there's beaders, there's tailors, there's master shoe-makers, and then as well you have your touring wardrobe team, maintenance repairs, and all of that support that goes into making this show look so beautiful and that sort of Disney magic, that Disney sparkle."
And for the musical's producer, it's been a pivotal moment to return to the city where he came during his early career in show business.
Thomas Schumacher, chief creative officer of Disney Theatrical Group said: "I was here many many, long before Disney, years ago, of course, because of the festival, because anybody who works in the theatre comes to the Edinburgh festival.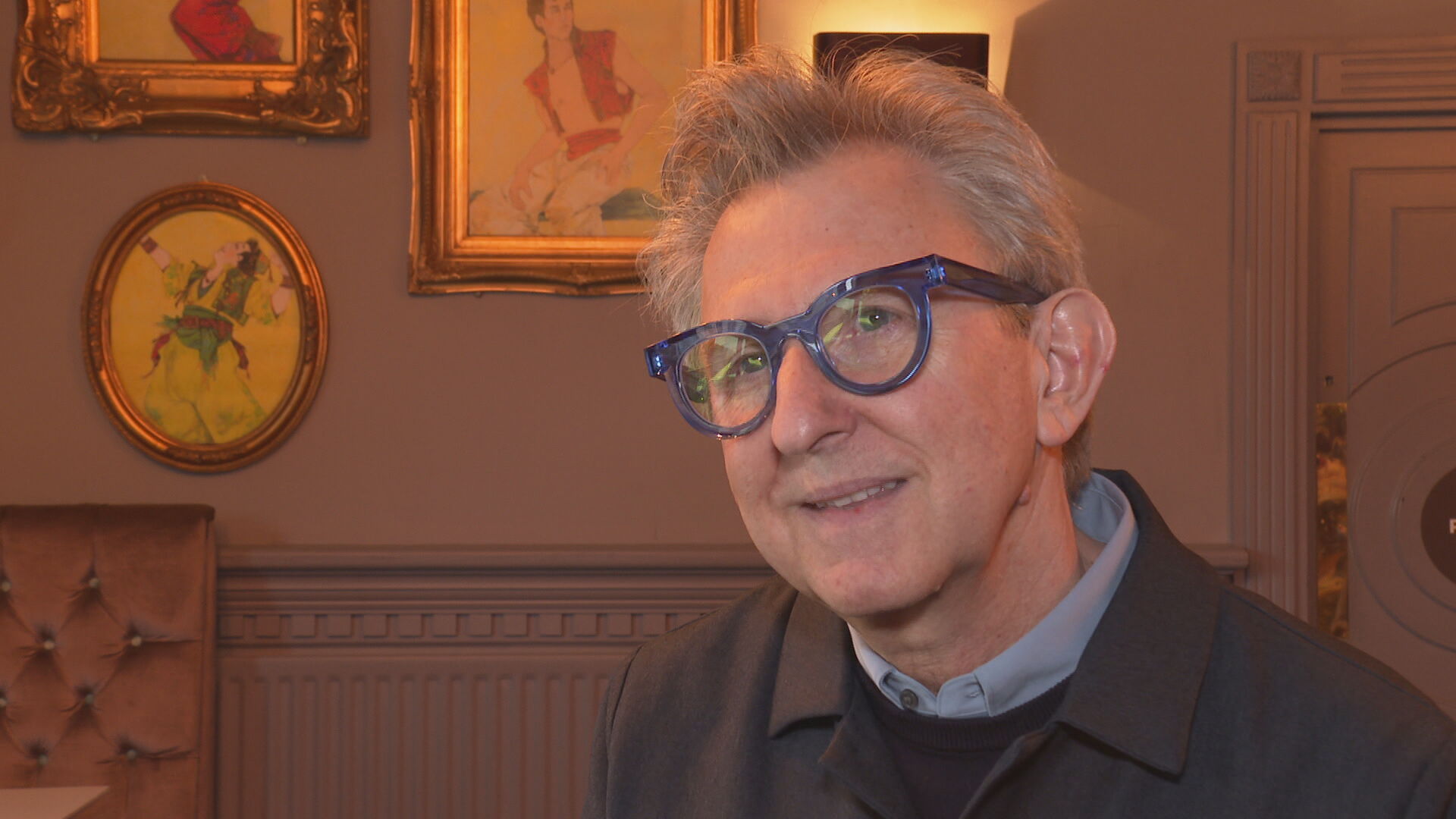 "It never fails to delight me that no matter where I go in the world, that the people who come together have very similar experiences.
"The audience who comes today who might be in their 30s or 40s, saw these things first when they were children, and they hold them very close to their heart, it's a responsibility for us but it's also a joy."
Disney's Aladdin runs until November 18 and is coming to the Theatre Royal Glasgow in November 2024.
STV News is now on WhatsApp
Get all the latest news from around the country
Follow STV News
Follow STV News on WhatsApp
Scan the QR code on your mobile device for all the latest news from around the country