A baby who weighed just 1lb when he was born has celebrated his first birthday despite doctors urging his parents to turn off his life support six times.
Noah was rushed to the neonatal intensive care unit at the Royal Infirmary of Edinburgh and placed on a ventilator after arriving 13 weeks prematurely in March last year.
During his nine-month stay in hospital, Noah suffered from collapsed lungs, a grade two bleed on the brain, multiple bouts of sepsis, chronic lung disease, and endured 12 operations including eye surgery.
His parents – Michaela Lugton, 21, and dad, Barry McLachlan, 37 – said doctors suggested they turn off his life-support six times.
But Noah pulled through and was discharged in December.
Ms Lugton said: "We were devastated when we thought we might lose him and despite being told six times to turn off his life-support and let him pass away, we refused.
"We were desperate for him to fight – and he did. He's been through so much already but never stops smiling.
"Seeing him do so well every day is so rewarding – he has completed our lives and brings me so much joy every day."
Ms Lugton's waters broke when she was only 22 weeks pregnant. She was rushed into the labour ward at 12pm on 3 March 2019 and Noah was born just 40 minutes later.
"I was terrified – doctors had already told us that he wouldn't survive, so I was just begging them to try and save him," said Ms Lugton.
"I was confused and didn't know what was going on, but I knew that they would do their best for my little boy."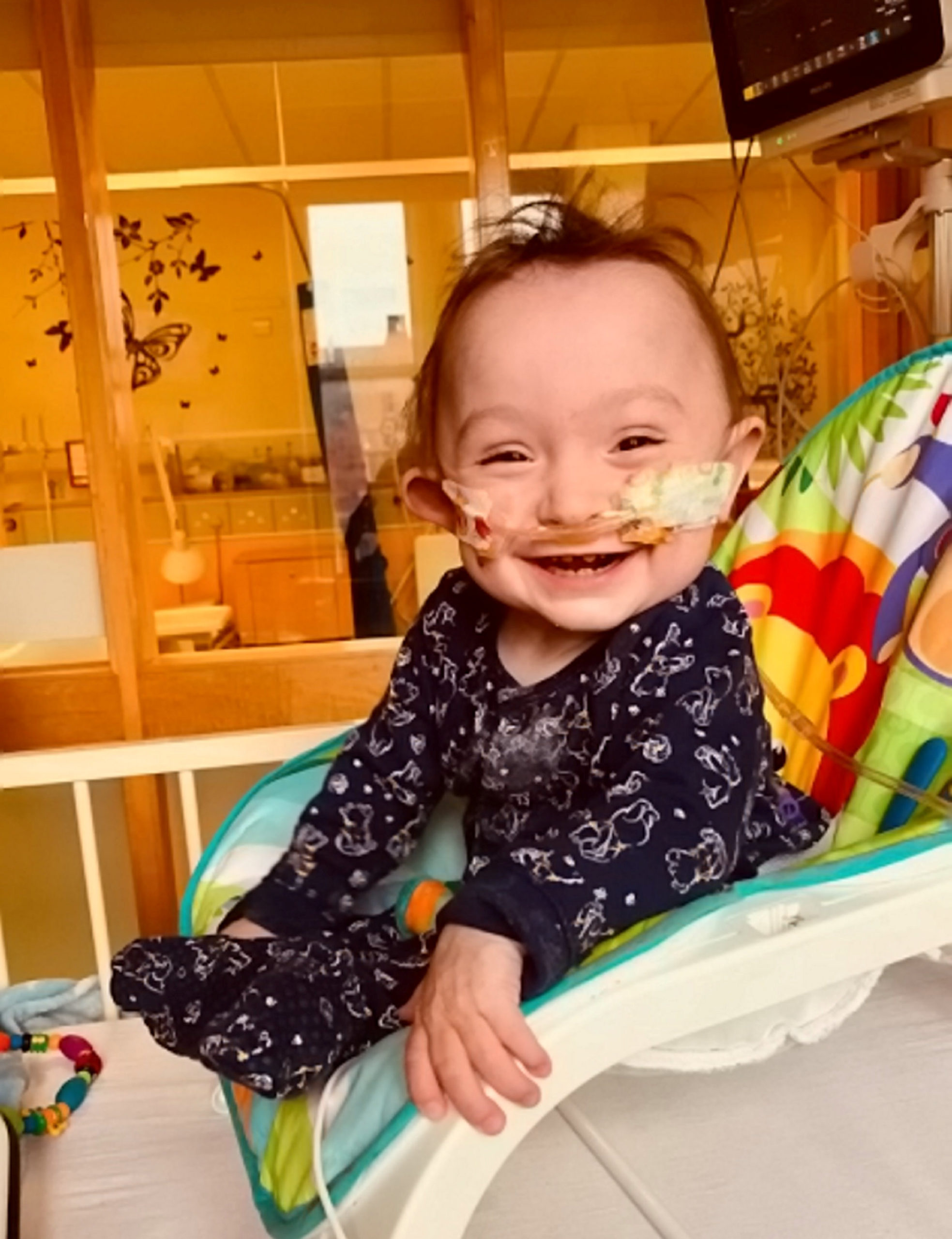 At only a day old, Noah was rushed for surgery with a 50/50 chance of survival.
Ms Lugton and Mr McLachlan were told to expect the worst. Doctors told them Noah wasn't going to make it and that the best option was to turn off his life support.
Mr McLachlan said: "He wasn't in any particular pain and didn't appear to be struggling at these times, and we would have preferred to see him die peacefully when he was ready, rather than the machine being turned off."
But Noah continued to recover and nine months later, he was allowed to return home.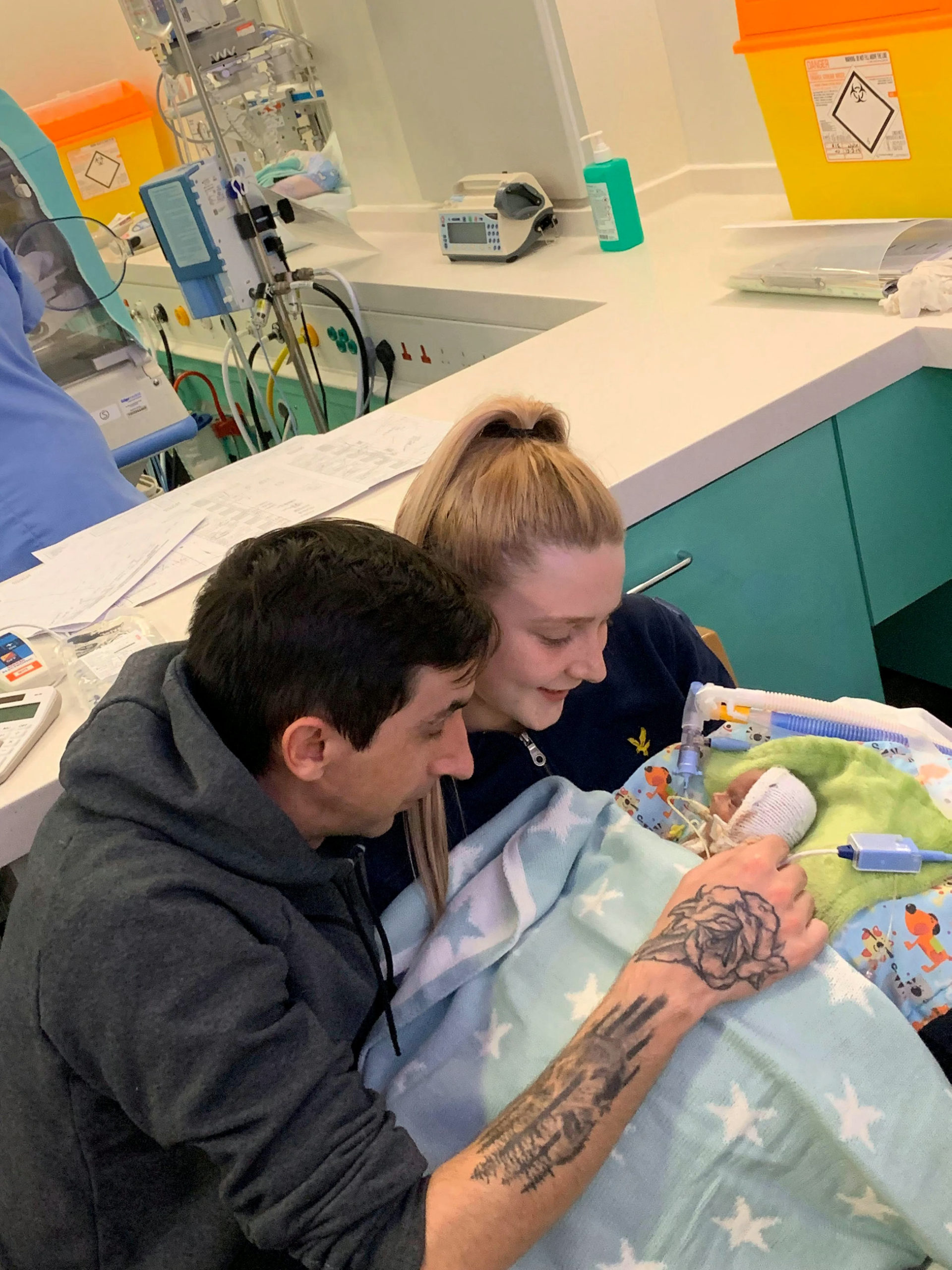 He celebrated his first birthday in March this year.
Ms Lugton said: "He still suffers from lung disease and has an oxygen tube fitted, but considering everything he has been through, he is doing amazingly well.
"To think that we could have turned off his life support is horrible. He's here with us now and he is everything we wished for.
"I want other premature baby's mums to know that there is always hope.
"Even when it seems like the world is against you and your baby, there is always a chance you can make it out the other side."
Noah is now living at home with his mum and dad, but still requires check-ups.
Dr Tracey Gillies, Medical Director at NHS Lothian, said: "Babies born extremely early can be seriously ill, requiring prolonged and complex treatment.

"Some babies develop complications that can be life-threatening or can affect their future wellbeing and this is always explained to families.

"We would like to take this opportunity to send the family our best wishes for the future."