A man who wrote about how his terminal cancer diagnosis altered his perception of depression is taking a show about his life to the Edinburgh Fringe Festival.
Duncan Campbell hopes his autobiographical book, The Suicide Notes, will give others suffering depression new insight and perspective.
The book will be launched at the festival in Duncan's one-man show at Gladstone's Land in Edinburgh from August 14 to 25.
During the spoken word performance, Duncan will share lessons learned from his experience.
The aspiring writer, actor and poet from Anniesland in Glasgow was diagnosed with stage four brain cancer in February 2021.
The 30-year-old said: "This book gives an unfiltered insight into my mind going through depression, being diagnosed with terminal cancer, and finding happiness.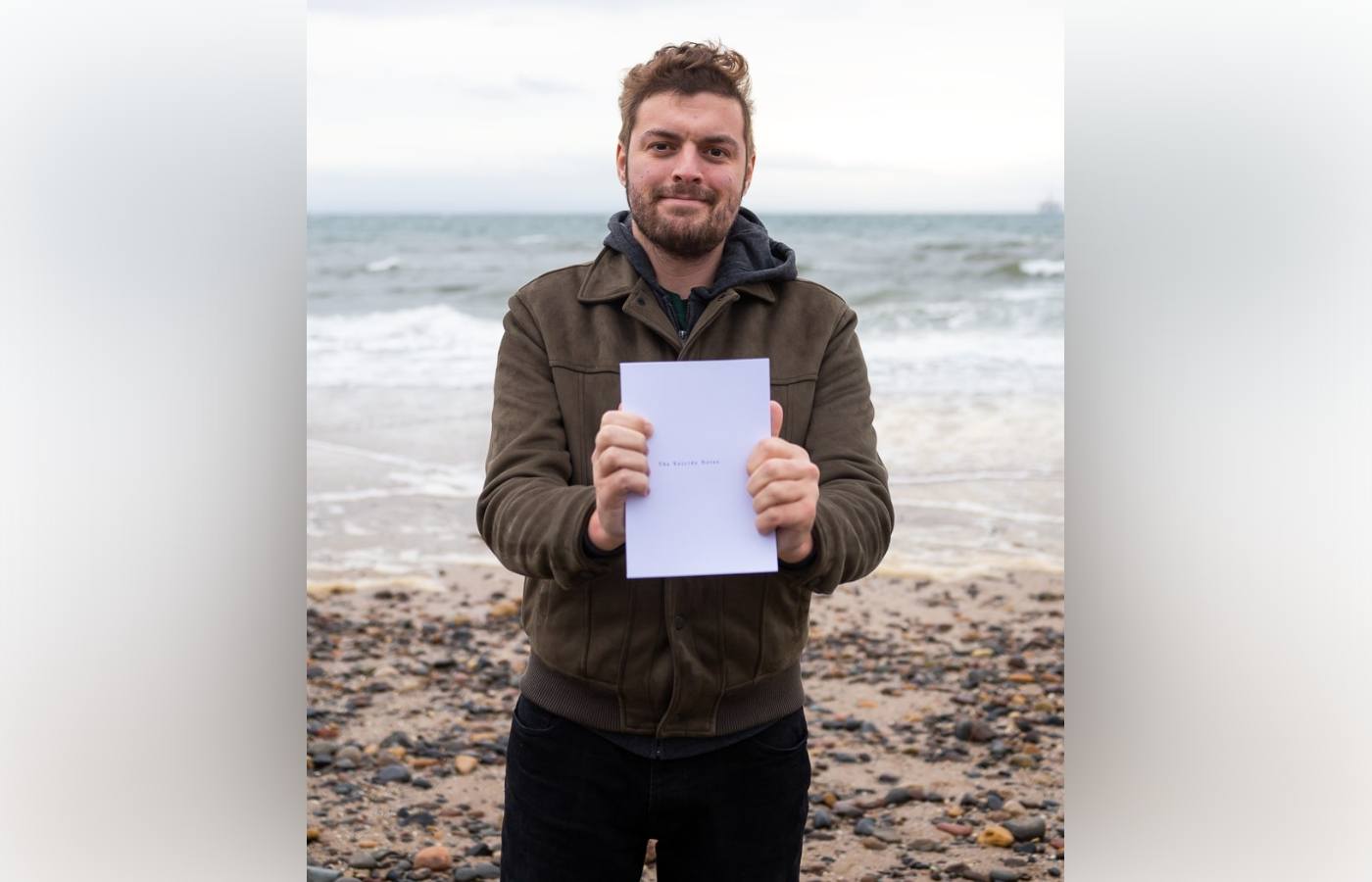 "I have a moral obligation to tell my story, as it can help people who are going through depression. And far too many people are going through that – suicide is the biggest killer of young men.
"The book is going to help people understand what their friend might be going through, which could help them save a life. For people who care about somebody they think might be struggling, it's hard to have that conversation. I hope my legacy can be to make it a bit easier for those conversations to start.
"I don't know what I can do while I'm still alive to prevent people from experiencing terminal cancer, but I do hope the book and my show can help to prevent people from committing suicide."
He has undergone approximately 20 MRIs, surgery on the brain, chemotherapy and radiotherapy.
He spent more than two months in a wheelchair after surgery as he learned to walk again using the AlterG machine – which was also used by tennis player Andy Murray.
Duncan, who played for GHK Rugby Club prior to his diagnosis, said: "The diagnosis has woken me up. It has encouraged me to make the most of every single second.
"Before my diagnosis, I was constantly criticising myself; when I tried to plan for the future, I was overcome with anxiety. Now, I live in the present, as I have no other choice. I've got a terminal disease so there's a rational reason to feel down, but in a strange way it allows me to stop worrying.
"It shouldn't have taken a diagnosis to free myself from the mental pain which stopped me from living my life.
"I suffered from depression from the age of 15. My brain was attacking itself. It knew all my weaknesses, shortcomings and fears. It was picking me apart every second of every day. Now I've found a route to happiness; being able to share my story and help others has given me a purpose which has helped to overcome depression."
Helensburgh-born Duncan's brother Danny is a SeeMe ambassador who was recently named as the new judge on BBC's Scotland's Home of the Year.
Duncan added: "I am so lucky to have the chance to be able do two things I've always dreamed of; performing at the Fringe and publishing a book. I never thought these things would happen to me. I was set on suicide.
"Depression is a really draining way of existing. I didn't have the energy to have a good time. I was isolated because I pushed people away. I made myself believe the lie that the best thing I could do was kill myself. I thought I would free my family and friends of the burden. Now I realise that couldn't be further from the truth.
"One impulsive moment could have robbed me of all these bonus years. I would never have met my nephews who I love so much, I would never have seen such a good response to my poetry.
"I now realise what I didn't know for years; I am worth knowing. I'm smart, and creative. I now have a lot of joy in life and I can't wait to see what happens tomorrow. I'm incredibly lucky to be alive and I'm grateful for every second I have."
The aspiring actor will launch his book with a one-man-show at the Edinburgh Fringe. The spoken word performance will run from August 14 to 25 at Gladstone's Land, with tickets available here.
The book, launching at the show, is available here.