An army of knitters are making teddy bears to provide comfort to Ukrainian children seeking refuge in Scotland.
Started by grandmother Eilidh Dow from Dollar, Clackmannanshire, word of the project has now spread far and wide.
"When I saw clips on television of the children, I wanted to do something and I thought if I could knit them a teddy it would be nice for them to have as a welcome to Scotland," said Eilidh.
"I've got little tabs on them which say 'knitted with love for you' so they know it was specially done for them."
Knitted using the Ukrainian colours of yellow and blue, she worked her way through several bears before sending a picture of the cuddly toys to daughter Mhairi.
Mhairi then set up a Facebook page to spread the word among other knitters, but neither she or her mother expected the incredible response they received.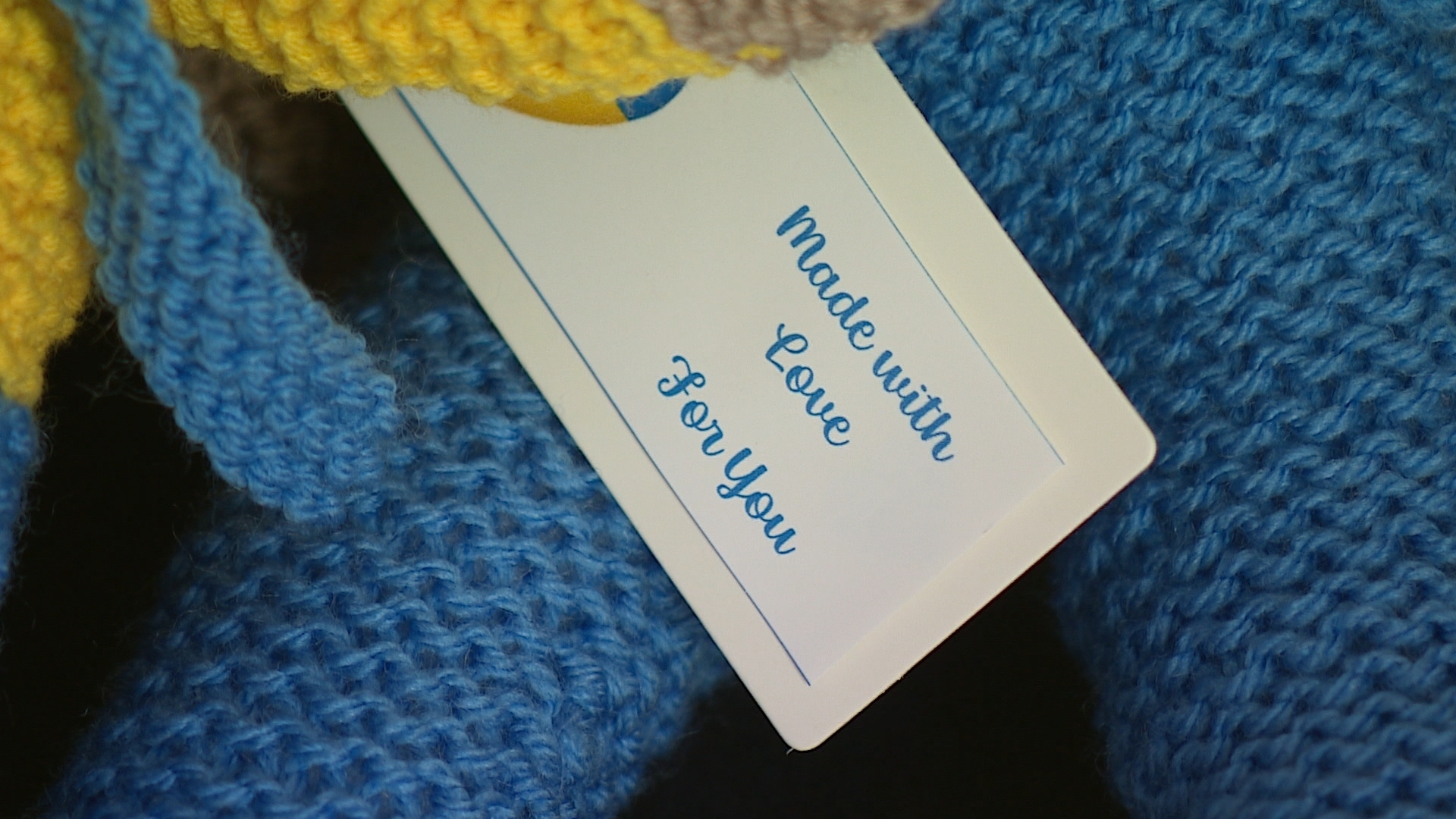 "She sent me a picture and I thought I have to do something with this," said Mhairi.
"There are so many of my 'mums' all over Scotland, people who just want to do something they can to help. People are desperate to help.
"So we put it up on Facebook a week ago and within a few days it had 100,000 shares and there's now a group of knitters in Chicago who are knitting teddies and they're going to send them over."
A group of 52 orphaned children from Dnipro in Ukraine have arrived at their temporary new home in Scotland.
They will initially stay in the Callander area, near Stirling, with more young refugees expected to arrive in the country.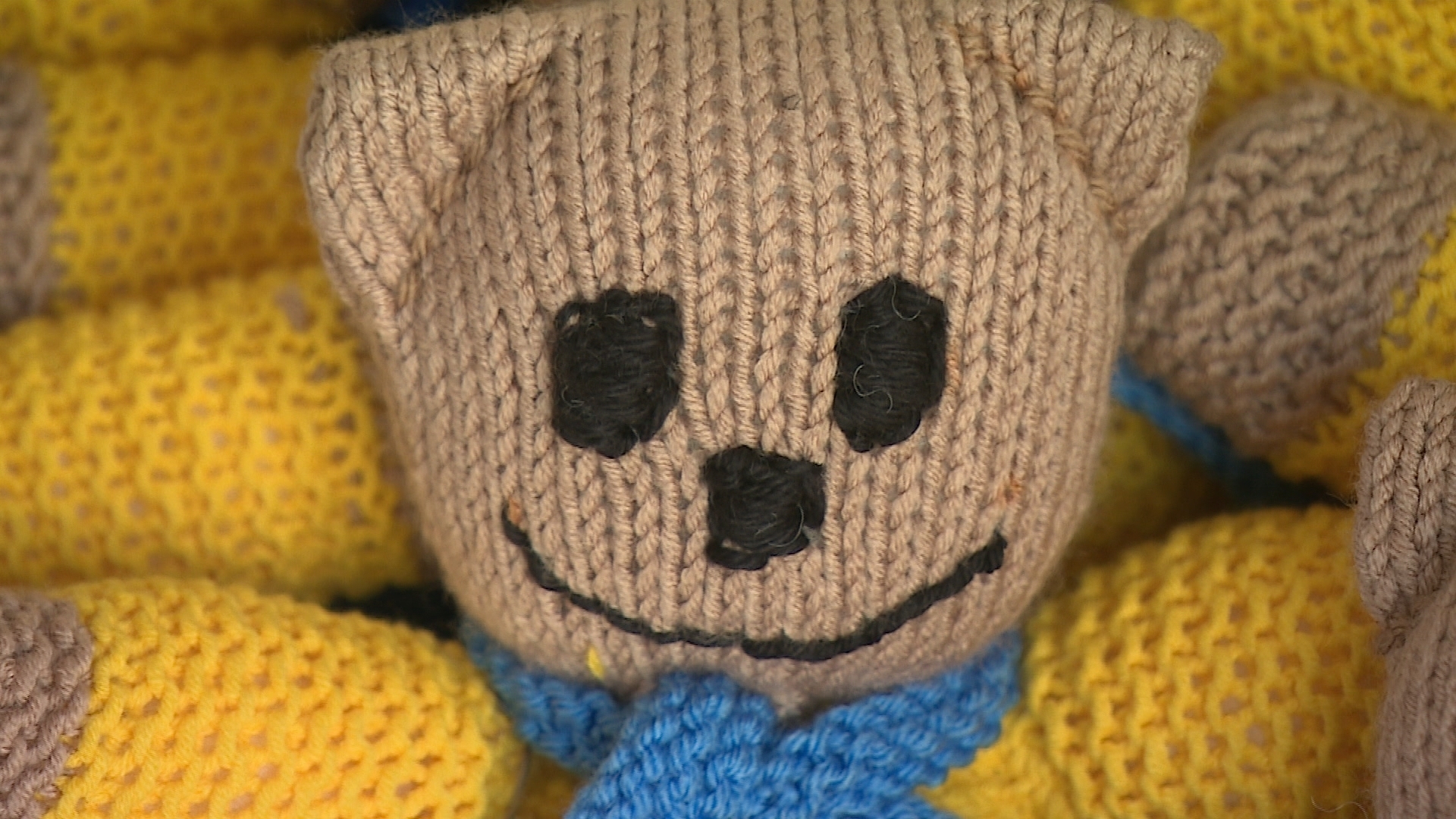 The first batch of bears have been packaged up and are on their way to the children to provide them with a warm woolly welcome to Scotland.
The Teddies for Ukraine group is now made up of lots of keen knitters but the mother and daughter duo say they'd love for even more people to help.
"We need loads more," said Mhairi. "We just want every child who's coming to Scotland from Ukraine to know that they're thought about, they're cared about and know that these teddies are knitted with love."