A military bible was found on a bench wrapped in brown paper and tied up with string – and the woman who discovered it is determined to get it back to its owner.
Dana Hunter, 30, discovered the holy text when she was walking along the promenade in Prestonpans, East Lothian, last week.
The Post Office worker opened it up and found an inscription inside, saying the book belonged to a Private Thomas Wilson, who was a member of the 2nd Battalion Royal Scots regiment.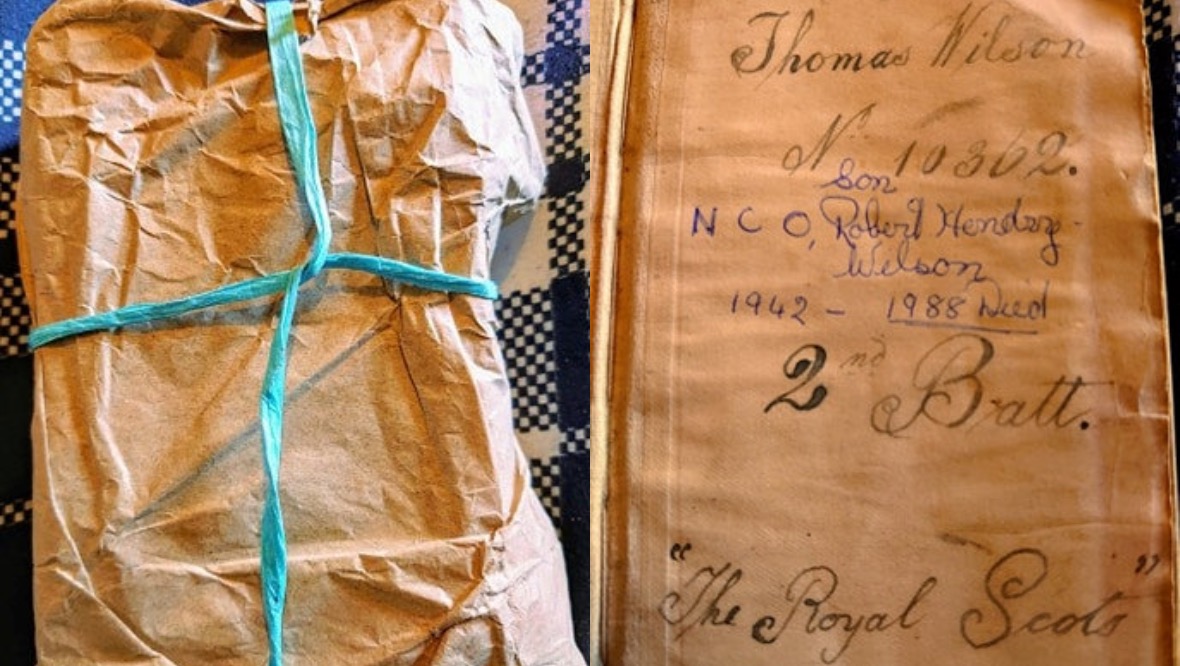 The scrawled handwriting also includes the word "son" and the name NCO Robert Hendry Wilson, as well as the dates 1942-1988.
Mum-of-two Dana believes the bible could have "huge sentimental value", and is trying to find the book's rightful owner – and is keeping it at her workplace until the person can be found.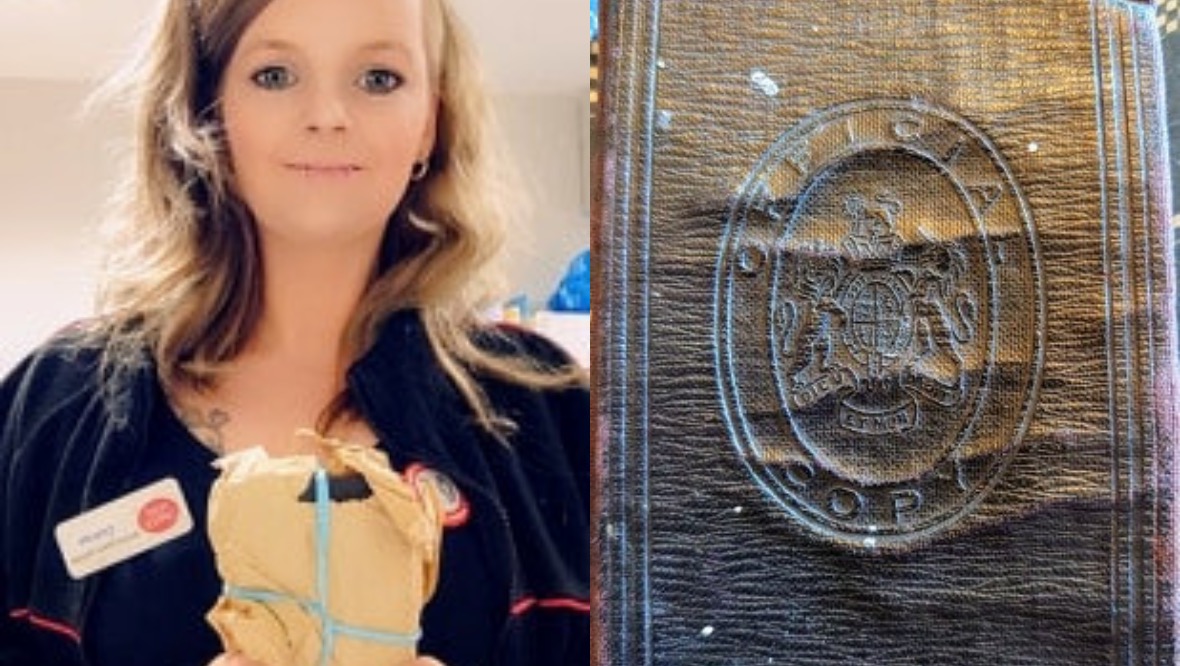 Ms Hunter said: "I had just finished my shift and was getting some air before heading home when I spotted it.
"The bible was just sitting on a bench at the beach front in Prestonpans.
"It looks very old and was all wrapped up in brown paper and string and just laying on the bench.
"I would love to find the rightful owner as it looks like a family heirloom, what with the personal writing inside.
"The bible looks like it belonged to a soldier called Pte Thomas Wilson and has then been handed down to his son Robert Hendry.
"I am thinking it was then passed down to another generation of the family and has been misplaced.
"I wasn't sure what it was at first but when I unwrapped it and saw how old the bible was I knew I could not just leave it there as the weather might have turned and it could have been damaged.
"I am just hoping I can get it returned to the family as they must be really missing it.
"The bible must have huge sentimental value to the family."