Care home residents and school pupils in Alloa have joined forces for a special sports day.
The event, which took place at Meallmore group's Parklands facility, saw the two generations come together for classics like the egg and spoon race.
The children from nearby St Mungo's Primary school, have been coming to the care home every week since last November – taking part in a number of activities like drawing and reading.
Eric Burnside is one of the residents and enjoys spending time with the pupils.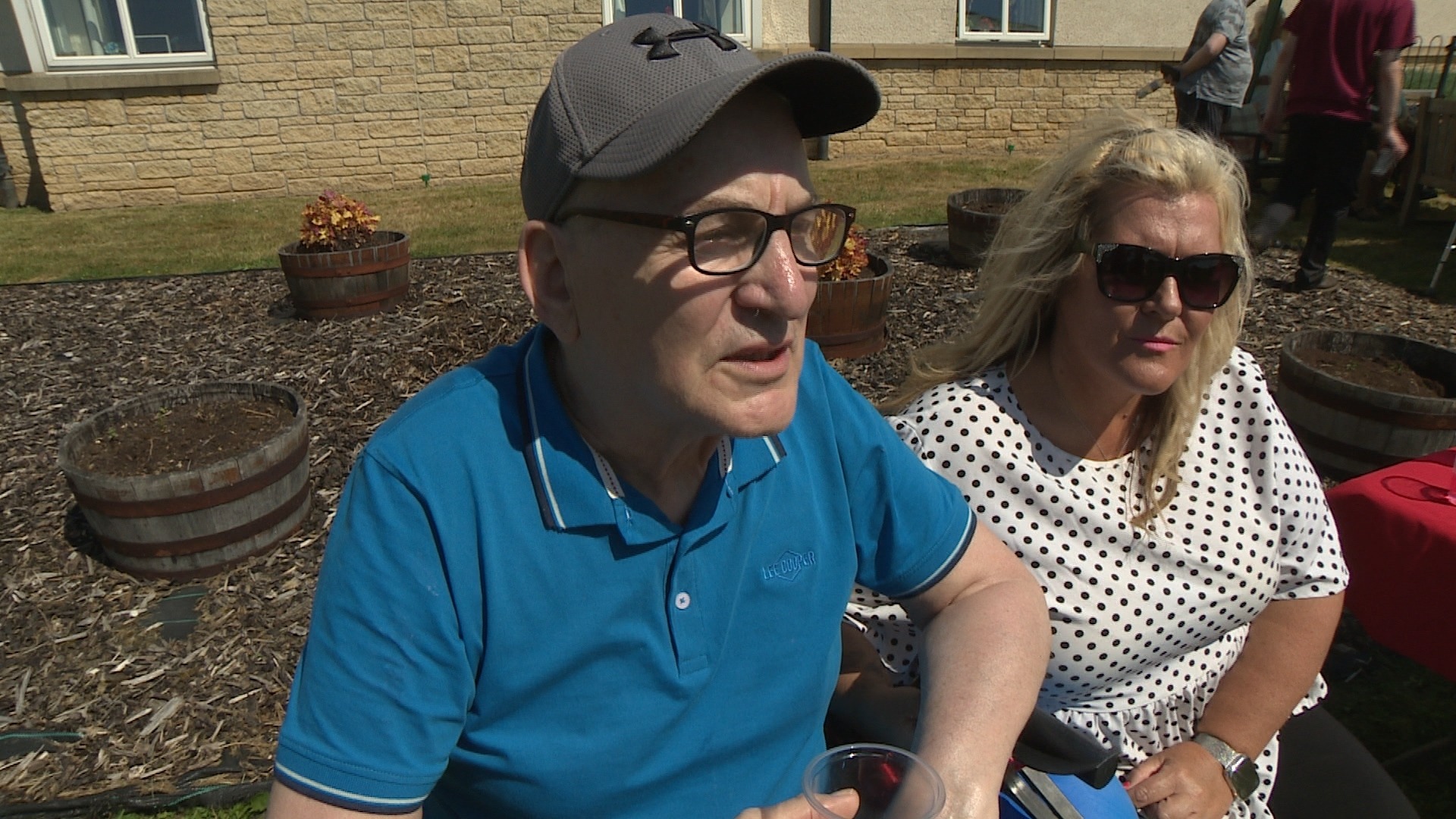 He told STV News: "It's absolutely smashing!"
"It really boosts the place up.
"You get this feeling, feeling of joy and you don't get it often so enjoy it while you've got it."
The children look forward to the visits every Tuesday including Emma Grace Tierney.
The 11-year-old believes the visits are good for the residents' mental health.
"We get joy and at the end of Tuesdays I'm always happy because I've made old people's day.
"I'm glad that we come here every Tuesday and we make them happy," she said.
Their teacher has also noticed a difference since the pupils started coming to the care home.
They have been able to apply some of what they have learned throughout their curriculum.
"The relationships that they're able to build and the connections that they've built with the residents here at Parklands, I guess it's more like an intergenerational friendship more than anything," class teacher Meghan Walker said.
"At first, they were a bit apprehensive and shy, didn't know what to expect, but it's their second home now."
Rick Murray, Meallmore care homes, said: "It's a huge part of the work that we do within the care home.
"Not only does it enable residents to actually build new relationships but it also enables them to share experience, life stories with younger people.
"It not only gives benefit to the residents in the home but it also enables the young people to learn and maybe challenge some of those perceptions about getting older and what goes on in care home living."