From the heart of Scotland to the Hollywood Hills, Scottish screenwriter Lesley Paterson has come a long way since her schooldays in Stirling.
The world champion triathlete is behind First World War epic All Quiet on the Western Front, which is hotly tipped to triumph at the Oscars this weekend.
It's shortlisted for nine gongs in total, including Best Picture.
It was at Allan's Primary in Stirling that Lesley first discovered her passion for writing.
Pupils at the school have been inspired by the impressive alumni and have been learning about Lesley and the war.
P7 pupil Lacie told STV News: "It's just weird to think that someone who is an Oscar nominee used to come here and was in this building. It feels like a dream."
"It just makes me believe that I could achieve my dreams when I'm older," P7 Lukas added.
"It just goes to show that it doesn't really matter where you from," agreed P7 Gabriella.
The anti-war film took home seven Baftas at the ceremony in February – breaking the record for the most awards won by a foreign language film.

Lesley also won the Bafta for Best Screenplay, but her own story is a tale of grit and determination.
After first reading the book as a schoolgirl in Stirling and optioning the rights 16 years ago, she has had to pay thousands to maintain them.
"Every year we would have to maintain the option for the novel which was several thousand dollars," the 42-year-old told STV News before the Baftas.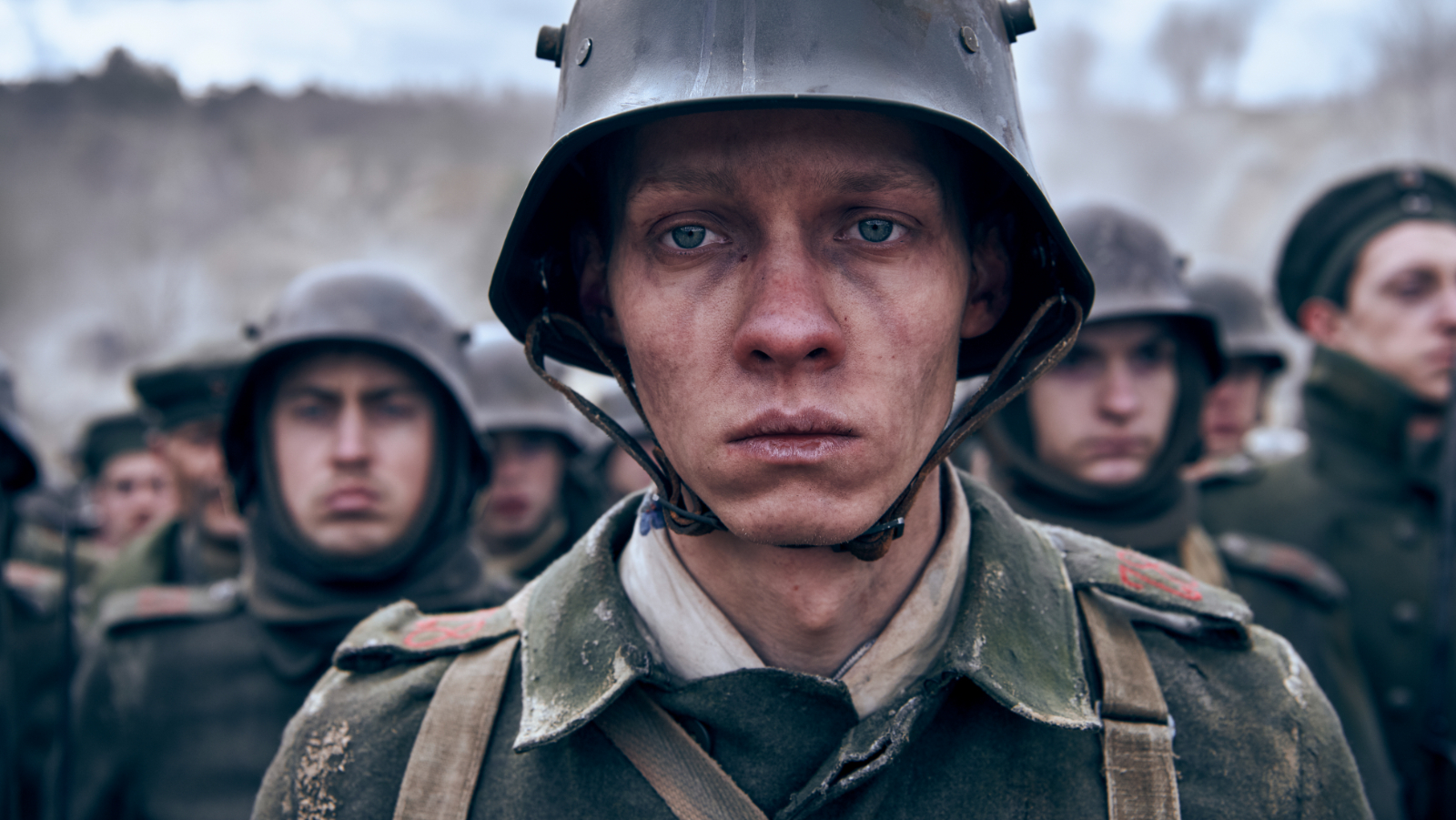 "Often I would use my race earnings to help with that. A few years ago the rights were coming up and we didn't have the money and I was heading out to Costa Rica to race and I needed to win that to pay the option.
"The day before the race, I broke my shoulder by falling off my bike and so I ended up racing with one arm.
"I still managed to win, so it was definitely one of those strange ordeals that get you there in the end."
Before she starts work on her next projects, Lesley has promised to give an assembly to her old school after the Oscars.
"We are so delighted because for us it's been a former pupil who has really demonstrated the grit and determination and the resilience and never given up on her dream," said Allan's Primary headteacher Lindsey Howland.
"For us that is so motivational and inspiring; for our children at Allan's Primary, for Stirling's children and for children all over Scotland.
"So we're immensely proud."
The 95th Academy Awards will be presented on March 12, 2023, in a ceremony held by the Academy of Motion Picture Arts and Sciences at the Dolby Theatre in Los Angeles.