A group of Edinburgh schoolchildren were joined by a team of special guests from New Zealand as the All Blacks squad joined in with The Daily Mile ahead of their win over Scotland at the weekend.
Taking time out from their Northern Hemisphere tour, the rugby players took part in the initiative which aims to inspire children across the country to get more active.
Sixty pupils from Leith Walk Primary were also offered rugby training from the players at a coaching session hosted at Drummond Community High School on Saturday.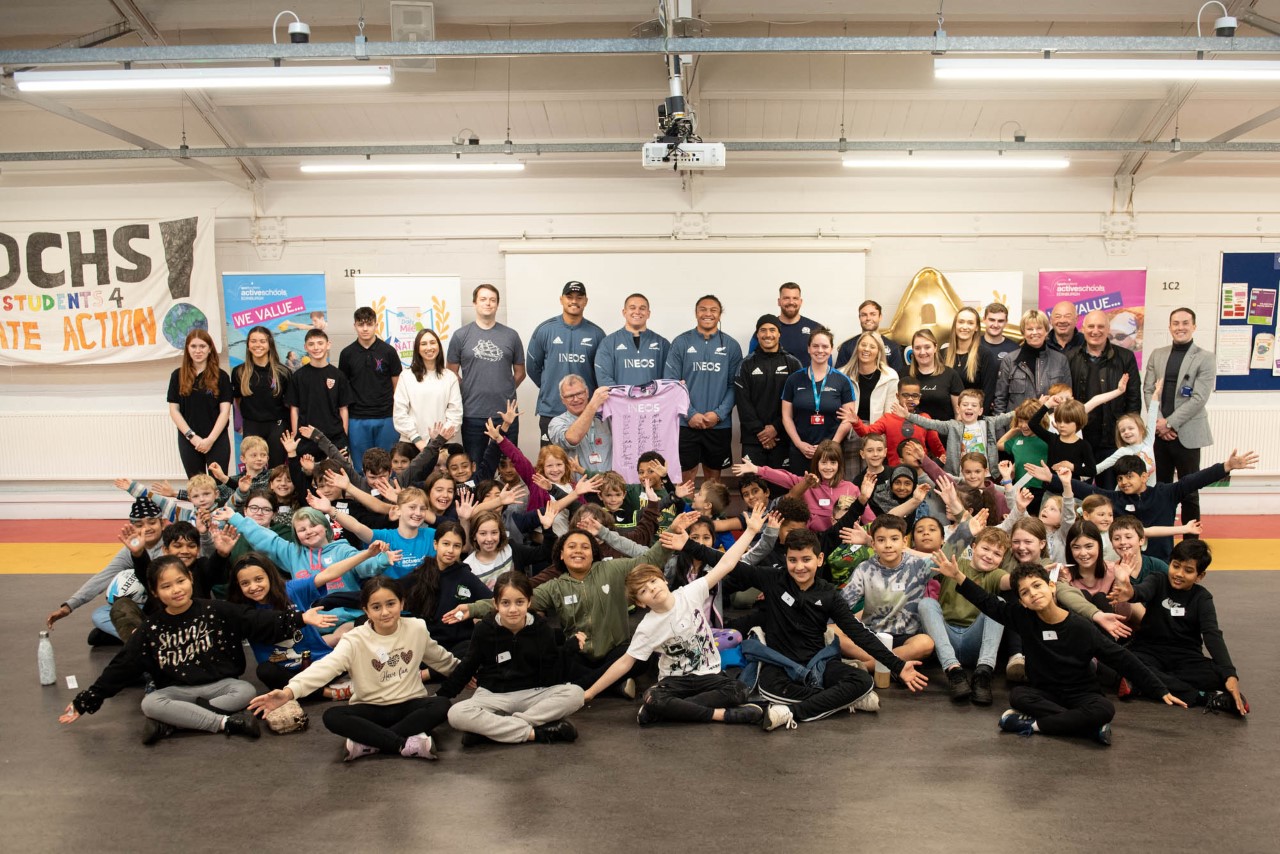 Last month Scottish children stepped their way into the history books to make the country the world's first Daily Mile Nation.
More than half of Scottish primary schools are now participating in The Daily Mile scheme which encourages children to run, jog, wheel or walk for just 15 minutes a day in the fresh air with friends.
It aims to promote mental and physical wellbeing in a bid to help reduce the strain on the NHS this winter.
Teachers can also take part alongside children, strengthening important school relationships and attainment outcomes.
The initiative was launched in 2012 by former headteacher Elaine Wyllie MBE of St Ninian's Primary in Stirling and has grown every year, with the support of INEOS.
Globally, there are now nearly four million children taking part in more than 16,000 schools across 87 countries around the world.
It is endorsed by some of the most successful athletes including marathon world record holder Eliud Kipchoge, Scottish track and field athlete Eilidh Doyle and the All Blacks.
Ms Wyllie said: "We are forever grateful for the incredible support we receive from athletes around the world and we can't thank the All Blacks enough for taking time out of their busy schedules to come down and share their passion for daily exercise with the local schoolchildren.
"Their influence really does go a long way to inspire kids to get active outdoors and join in with their schoolmates. Just 15 minutes of daily physical activity improves a child's mood, concentration and memory – enhancing their ability to learn."
New Zealand beat Scotland 31-23 at Murrayfield on Sunday.