A serial domestic abuser described as "sadistic and dangerous" may never be released from prison.
Alexander Thomson, 42, who was convicted of 17 charges of rape and violence against four women, was told he will be detained indefinitely.
His crimes, across West Lothian between 2013 and 2019, included a catalogue of psychological, sexual and physical abuse, including punching one victim's teeth out and making her swallow them and inflicting burns with lit cigarettes.
Two of the women who suffered at the hands of Thomson – who cannot apply for parole for four years – died before he faced trial.
Relatives of one of the women, Bernie Laing, who died from a drug overdose in July 2020, were at the High Court in Glasgow on Friday to see Thomson sentenced.
Speaking after sentencing, Bernie's mother Margaret said: "He is a monster and I wanted that lifelong restriction order. I'm really happy as, to me, this means he'll never get out.
"The last two-and-a-half years [waiting] for this to come to court has taken a toll on us, but we have justice today for Bernie one million per cent.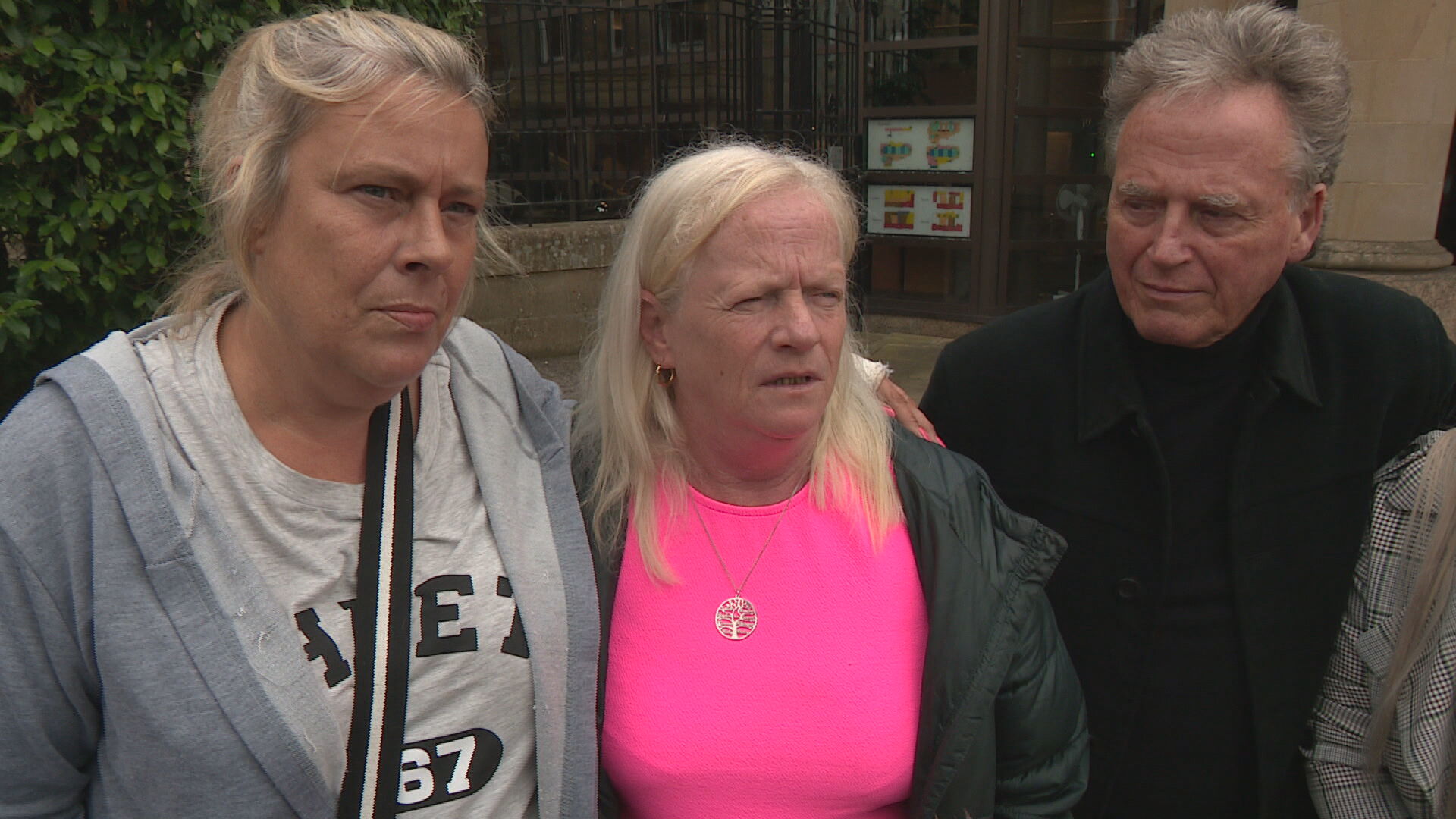 "I'm also delighted for the other girls and I hope they can now move on too. I want to put it out there 'don't be silent if you are experiencing domestic abuse', no one deserves to be in that kind of life."
In a rare move during the trial, a detective from Police Scotland's domestic abuse taskforce read out Bernie's and the other late victim's statements in court.
Detective Sergeant Aisling Corduff, who spent two days in the witness box, told STV News: "These women's voices deserved to be heard and there is no doubt their words had a huge impact on the case.
"It was the first and only time I've had to do this in court. During the investigation, I'd spoken to Bernie over many weeks to take detailed statements. I still had her voice in my head.
"I knew how much it meant to Bernie and her family and I was proud to stand up in court for them."
She added: Bernie wanted to be able to face him in court and had hoped she would have been strong enough to face him. She was, however, terrified and told me she believed if he ever got out of prison, she'd be dead. Thomson's actions were sadistic."
Thomson was reported to police in July 2019 for attacking Bernie. The taskforce then traced former partners as far back as 2012. He was convicted of raping Bernie and of her attempted murder.
He knew Bernie had a fear of plastic bags since a child and placed one over her head as she slept and tried to choke her.
He also knew Bernie was asthmatic and placed a sock and a dish towel in her mouth to muffle her screams, causing her to have a fit.
On one occasion when she regained consciousness, Bernie described in her statement how "he was watching over me and said 'I actually thought I'd killed you'".
Bernie's mother said her daughter's addiction and mental health spiralled because she was left destroyed by the relationship with Thomson.
Speaking to STV News in June, Ms Laing said: "He took her mind, her body and her soul, every part of her. She was never the same person again."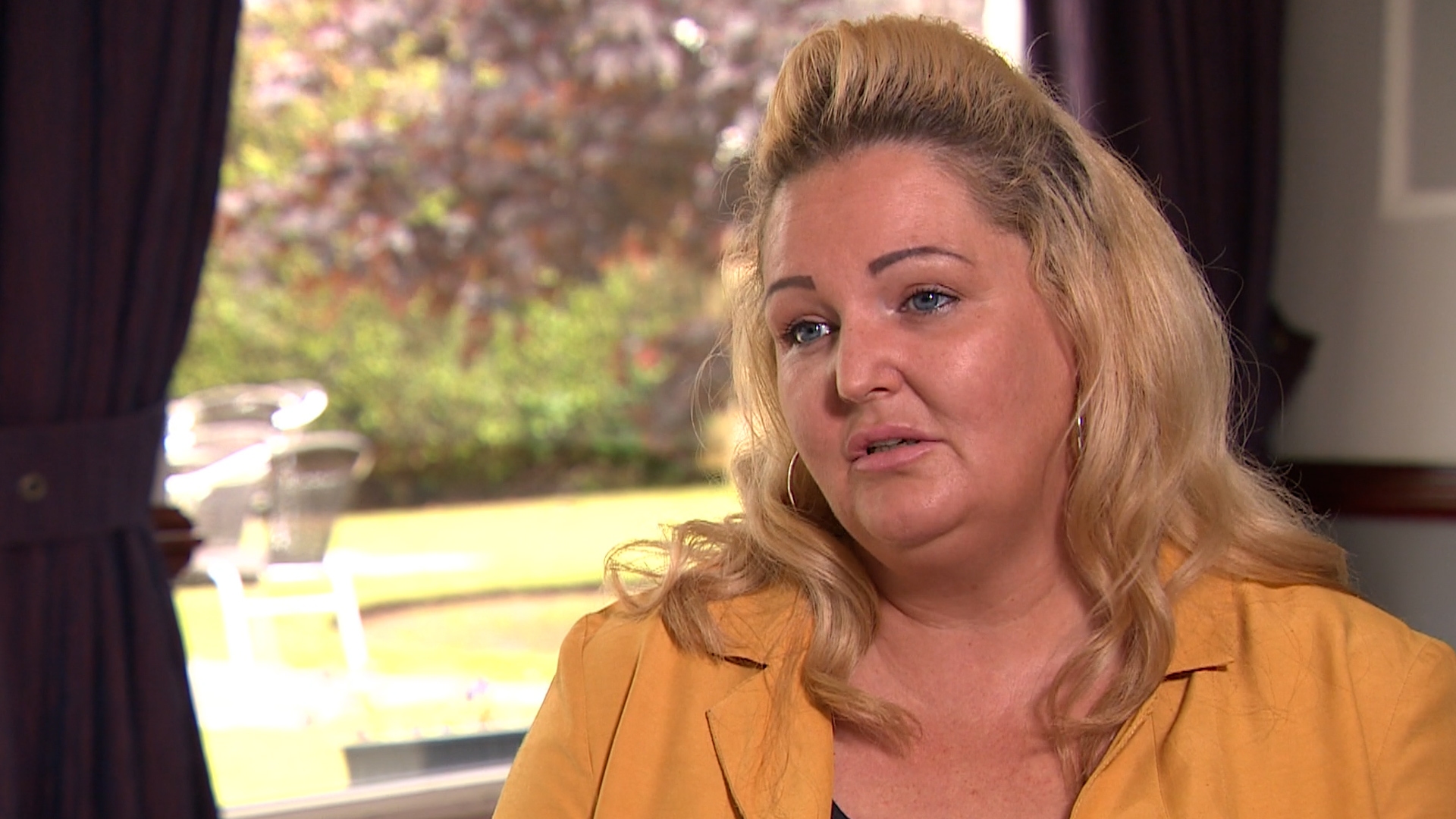 Detective Chief Inspector Steven McMillan described the case as one of the most shocking in his time with Police Scotland's domestic abuse taskforce.
"Alexander Thomson preyed on these women's fears and vulnerabilities to perpetrate some of the most horrendous abuse," he said.
"The bravery, strength and dignity the women have shown throughout this prosecution cannot be overstated.
"Thomson would not have been held accountable for his actions if they hadn't come forward."
One his his victims, Laura McEwan, waived her right to anonymity to encourage others to report their abusers to police. She first met Thomson, who was known as Ally, in 2016.
Speaking to STV News in June, she said: "He stayed three nights and on the third night, he had a knife to my throat. It was very quick. I was lonely, vulnerable and he took advantage of that.
"Over seven months, there were so many incidents and so many 999 calls. He even drugged my coffee with my medication."
Laura, who was diagnosed with PTSD following the relationship, said Bernie gave her the courage to also give a statement when she was approached by police.
"Knowing he is behind bars does make me feel stronger, knowing that he can't come near me again," she said. "He deserves a lifelong restriction order. He is a monster and deserves to spend the rest of his life behind bars."
After considering background reports, judge Tom Hughes told Thomson that due to the danger he posed to society and future partners, a lifelong restriction order was appropriate.
The judge said it was clear from victim impact statements that the women faced long-term difficulties as a result of Thomson's behaviour, adding they were "completely vindicated in coming to court where the jury accepted their evidence totally".
Police Scotland hope the sentence will encourage more experiencing domestic violence to speak out.
DCI McMillan said: "It's never too late to report abuse. Some of Thomson's former partners were traced as far back as 2012. Many perpetrators use the tactic of 'no-one will listen to you', but we are ready to listen and investigate."