A fugitive who targeted men on a dating app before sexually assaulting and robbing them remains at large more than a decade after first being reported to police.
Matthew Attenborough has used more than 40 aliases on Grindr to match with victims before carrying out a number of attacks and stealing money and possessions over a ten-year period.
The 41-year-old has previously posed as a police officer and a television producer to lure unsuspecting victims into his trap.
A national appeal has been launched to track him down and a cash reward offered for his arrest after crimes were reported to a number of forces in England and Scotland.
Dunfermline man Jonathan Matthews alleged he was sexually assaulted and robbed by Attenborough earlier this month, but only realised who he was after posting an image of the pair on social media.
He matched with 'Scott Baird-Gaudsen', who claimed to be a producer working on a second series of the BBC crime drama Vigil, on the dating app back in July.
He told STV News: "I had been chatting to him on Grindr, and everything seemed fine.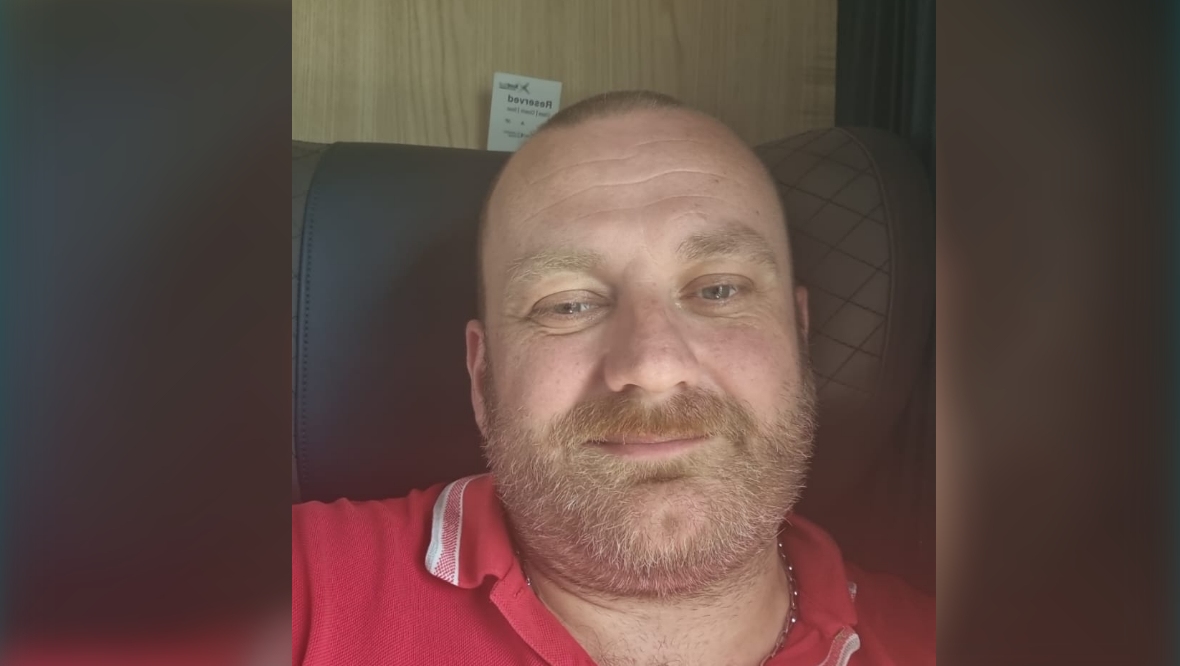 "He could charm you. He really came across as a normal person, and you wouldn't doubt it.
"He told me all this stuff about how he worked at the BBC, and he even showed me a rota and things he had worked on.
"We agreed to meet up, and when we met everything was fine. He stayed at my home on Saturday and all was well, and then on Sunday everything turned sour and I was sexually assaulted.
"He lunged at me, and got very aggressive. He inflicted a lot of pain on me."
After uploading a picture onto social media of 'Scott', a friend of Jonathan's reached out and told him to ask his about his past – which then opened up a "can of worms".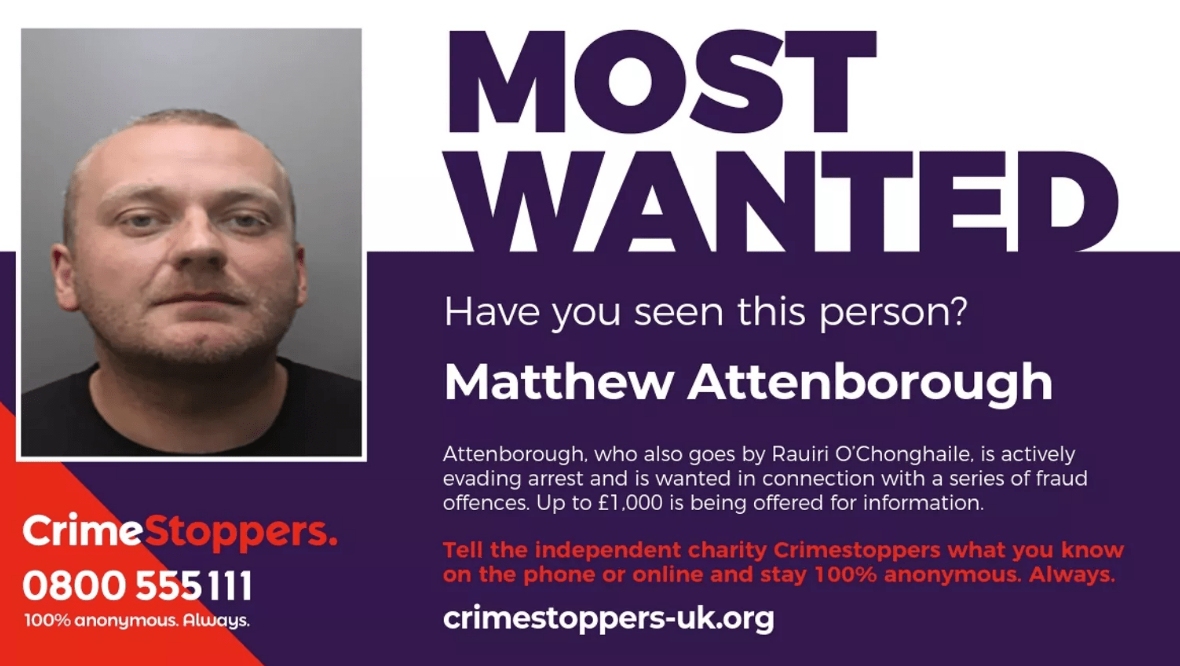 Jonathan added: "I uploaded a picture onto social media of the pair of us, and that's when everything escalated.
"It opened up a can of worms.
"My friend reached out and told me, 'you need to look into this guy's past'.
"So I confronted him, he admitted he had served time in jail for stealing and running.
"He proceeded to get really irate, so I left him in the flat.
"When I returned, he was gone. Along with £640, my laptop, jewellery, clothes and even my door key.
"I then saw a link from my pal to the Crimestoppers website with details of what he was wanted for."
Jonathan discovered that Attenborough is known to have around 45 aliases, and has been wanted for over a decade for using the same tactics on other men.
After contacting police, he was informed that Attenborough was wanted by forces in Birmingham, Newcastle, Liverpool, Doncaster, London, Bristol, Reading, Coventry and Cardiff for similar incidents since 2011.
Jonathan now wants to use his experience with Attenborough to make other potential victims aware – before someone "ends up dead".
He said: "I want him to know I'm not going away. I'm here to spread awareness.
"He wants to scare you into silence but he's met his match with me. Attenborough needs to be caught before it's too late for his next victim.
"Somebody is going to end up dead."
Detective Constable Mark Turnbull, of Northumbria Police, said in May: "We are asking for anybody who may have seen Matthew Attenborough, or have information about his whereabouts, to get in touch as soon as possible.
"We do not want anybody to get into trouble on his account, so we are urging him to hand himself in to the nearest police station so we can question him.
"I would like to remind everyone it is a criminal offence to harbour a wanted fugitive and that it could lead to prosecution and potential imprisonment."
A Police Scotland spokesman said: "We are investigating a report of a sexual assault and a theft which was reported to officers in Dunfermline on August 2.
"Enquiries are ongoing to establish the full circumstances."