The partner of a man who took his own life on Mother's Day is urging others to "stop, speak and save a life".
Laura D'Arcy, 30, was left devastated over the death of Ross Taylor.
Mr Taylor, 30, disappeared from the family home in Mayfield, Midlothian, after making Ms D'Arcy breakfast-in-bed.
A few days later, his body was recovered from woodland beside Crichton Castle, Pathhead.
During Mental Health Awareness Week, Ms D'Arcy told STV News that she was not able to help Mr Taylor as he "hid everything so well".
She has now vowed to raise awareness to help prevent other families having to go through what she has.
Ms D'Arcy said: "I have been receiving messages of thanks from people who have seen my posts and they have sought help – which is amazing that people have gone out and started getting the help that they need.
"These are the messages that keep me going and will keep me fundraising.
"I have three beautiful children and my dog that keep me busy non-stop throughout the day, but come bedtime for them I'm alone. By organising things I keep myself busy.
"I couldn't help Ross because he hid everything so well. I still question everything over and over in my head as to why.
"No family should ever have to go through this. I am truly broken, but my mission now is to power through and continue to raise awareness.
"My message is 'stop, speak and save'. Stop someone who may need help, speak to that person in need, save a life."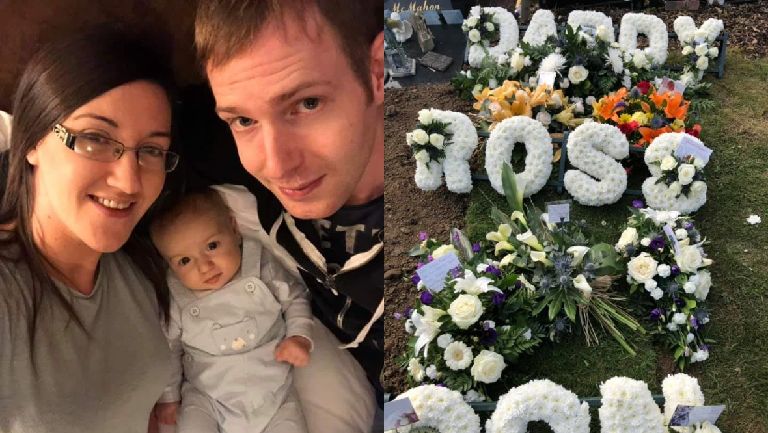 The couple first met six years ago while working at Toys 'R' Us.
As well as stepchildren Liam, eight, and Jessica, six, Mr Ross was also the father to baby boy Lewis, who is now seven-months-old.
In tribute to how Mr Taylor and Ms D'Arcy met, the couple gave Lewis the middle name Geoffrey after the Toys 'R' Us giraffe mascot as a reminder of where they fell in love.
On Saturday, little Lewis joined his mum on Chris's House – Walk of Hope to help raise awareness of mental health.
Starting at 4.15am, hundreds of participants in Glasgow and Midlothian "walked from the darkness into the light" as dawn broke.
As well as Ms D'Arcy's fundraising efforts, donations from Mr Taylor's funeral will also go to the Wishaw-based crisis centre where people suffering from suicidal or intrusive thoughts can go and find refuge.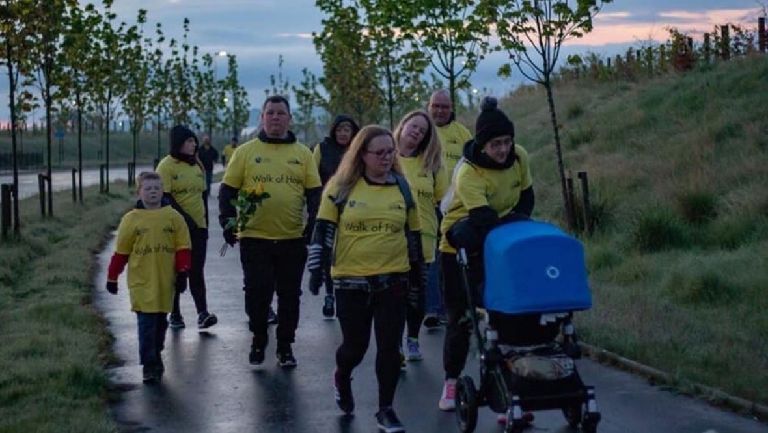 Ms D'Arcy said: "The walk was lovely, but upsetting at the same time knowing so many people are affected by mental health.
"Some lovely woman approached me and asked how I was doing as they knew who I was. So many people don't know what to say to me now.
"The walk took just under an hour. I wasn't rushing; I was just taking it all in.
"Walking from darkness to light was strange because it seemed to have happened so quickly and to me that shows just how quickly someone's mood can change.
"People may feel very low one minute and the next they are 'fine'. Ross is always on my mind – words can't describe just how much I miss him.
"Lewis is usually sound asleep at that time but he was wrapped up nice and warm. He started off the walk sleeping, but he did wake up and started smiling and looking around wondering why there were so many new faces."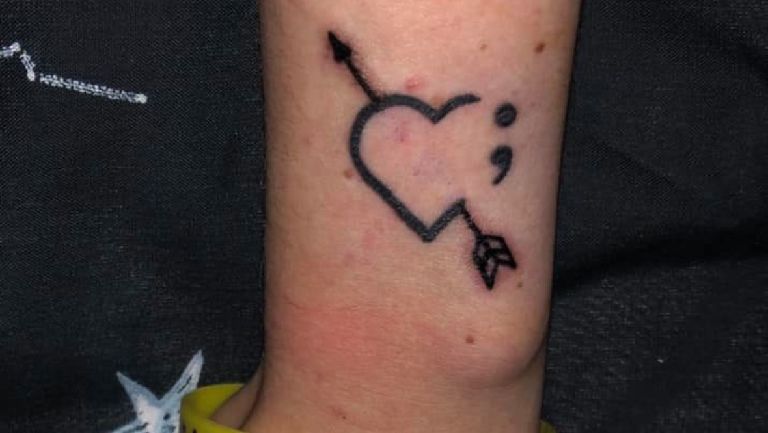 Following Mr Taylor's death, Ms D'Arcy got a semicolon tattoo as a message of affirmation and solidarity against suicide, depression, addiction and other mental health issues.
At a fundraising event after the Walk of Hope, she added a bow and arrow through it.
She said: "To me, this tattoo means my heart has been broken by mental health and the arrow pointing up to me means I always need to look up.
"Nothing I can do or say will ever bring Ross back. But as I have said so many times, if it saves one person then that helps."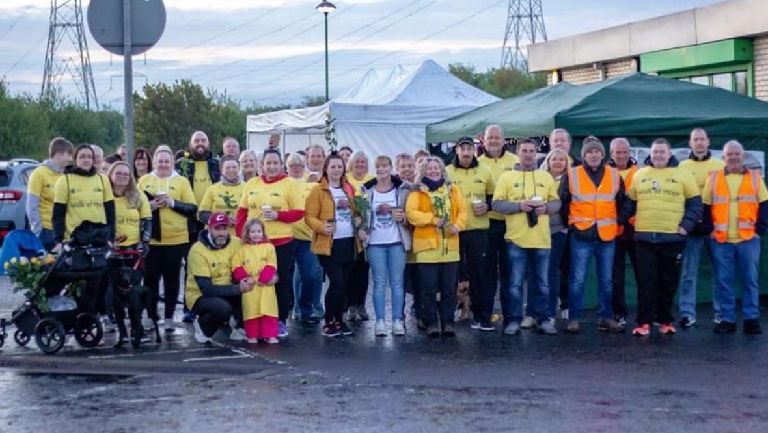 Ms D'Arcy – whose message for those struggling is not to bottle it up – is organising a charity night to be held this summer for Chris's House.
Ms D'Arcy added: "Every single pound we raise will take us one step closer to getting a place like Chris's House opened in Midlothian – where you don't need to wait to see a doctor, it stays off your medical records and there's always someone there to talk to you."
To donate to Ms D'Arcy's fundraising page, go to bit.ly/2HqFvbx.