A father-of-four was left stunned after spotting a 7ft boa constrictor one metre away from his one-year-old daughter in the Borders.
Bruce Baker, from Innerleithen, clocked the escaped snake in his garden while his toddler Willow stood on the doorstep on Easter Sunday.
The technician and his neighbour later managed to bundle the snake into a toy box before calling the Scottish SPCA for help.
Mr Baker told STV News: "Around 5.30pm I had tea with the kids before going out to the Co-op to get a birthday card for a friend.
"We got back and my oldest two ran into the house, I parked the pram near the front door, took out the wee one, put her down just outside the doorstep and went inside.
"I then asked my older one to go and check what Willow was up to.
"And as I started walking in, I heard her shouting 'Daddy, is there meant to be a snake outside?'
"I looked out and Willow was standing on the doorstep with this snake just a metre away.
"I grabbed Willow, pulled her into the house and shut the door.
"We just looked out and stared at it for a little bit in total disbelief.
"We were all quite shaken to start with."
Mr Baker said he then took it upon himself to investigate further so went outside for a closer look.
He said: "Its head wasn't moving and I thought to myself 'is it even alive?'
"I left everyone in the house and went out to see for myself.
"I kicked its bum a wee bit and it moved so it was definitely alive.
"I went to my next door neighbour and jokingly asked 'have you lost a snake?'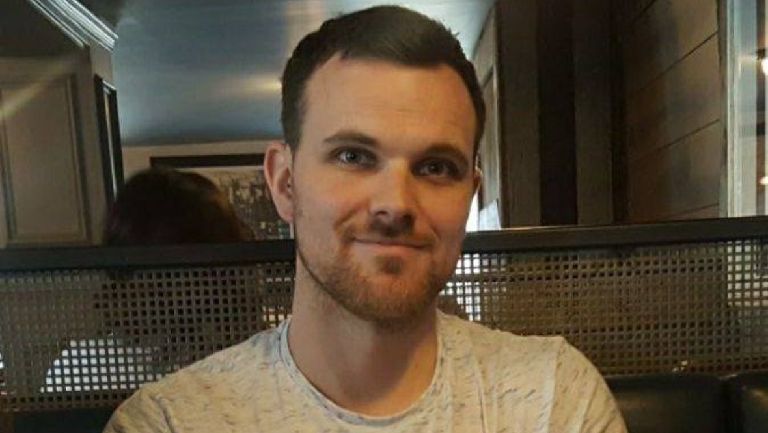 "They came out to have a look before we decided to phone the Scottish SPCA.
"The man told us to put a blanket over it or try to get it into a shed or a garage or even into a box.
"So I got a toy box and my neighbour and I managed to get it inside and close it.
"Luckily for me, he took the head end!"
A member of the Scottish SPCA arrived to collect the mystery reptile around an hour and a half later.
He told Mr Baker the snake had likely been on the loose for more than a week due how thin it was and cuts on its stomach.
A spokesperson for the animal welfare charity confirmed the incident.
Rescue officer Jamie Cameron said: "I attended a property in Innerleithen on April 21 after a caller reported a stray snake.
"The snake was an approximately 7ft long boa constrictor and has been taken to our animal rescue and rehoming centre in Edinburgh.
"He is quite thin so we believe he has been straying for some time."
Mr Baker posted photos of his unusual Easter Sunday ordeal on social media.
He wrote: "Well that was eventful. Mr Snake is away up to Edinburgh with SCPA, I'm glad when myself and my neighbour got it in the box he had the head end.
"The man from SPCA said a bite from a boa constrictor is a bad one, teeth like fish hooks."