A survey carried out in Leith has found a majority felt the area would benefit from extending the city's tram line to Newhaven.
Edinburgh city council will launch a major consultation on extending tram lines through the north of the city later this month.
The outline business case for a £165m proposal to take the line down Leith Walk was approved in September.
Ahead of the consultation, 368 face-to-face interviews were carried out with people on Leith Walk as part of an independent survey.
The survey found 59% agreed the line would benefit Leith while 42% said it would be good for local business.
It also found 56% said they were likely to use the new line, while 91% said they were satisfied with current transport provision on Leith Walk.
Among those who did not think Leith would benefit, the chief concerns were around disruption and delays due to the construction works.
Three lanes of Leith Walk are expected to be closed for around 18 months from spring 2019 if the project is approved.
The council will vote on the plans towards the end of 2018.
A consultation period will begin on March 19 and continue for six weeks, with several public meetings taking place.
Views are being sought on traffic management plans, the final road layout as well as support for businesses during the construction period.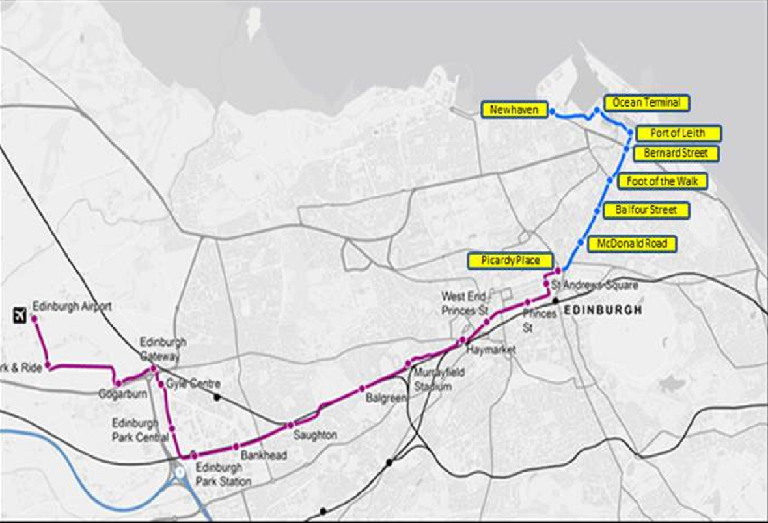 Transport convener Lesley Macinnes said the council would work closely with the community to develop plans over the coming year.
She said: "These plans have been developed taking on board lessons learned from the first phase of tramworks and the current traffic management arrangements in place around Leith Street.
"The recent Leith survey showed that a majority of residents think trams will make a positive difference to Leith.
"However, there are clearly some very real concerns about disruption and congestion during construction.
"This consultation gives people the chance to help shape how we manage things if and when the work gets under way."
A judge-led public inquiry is ongoing into why the first phase of the £776m tram project was delayed and came in over budget.