The family of a Scot who was allegedly raped and killed in Israel have said they have "no confidence" in the local police who are investigating her death.
Julie Pearson, 38, originally from Kinross-shire, died on November 28 in the holiday resort of Eilat.
During her 14 months in Israel she had been beaten up by a boyfriend, something her family believe may be significant.
They were not notified of her death until three days later, via a friend, and have struggled to get answers from the police involved in the case ever since.
When Ms Pearson's body was returned to Scotland her face was covered in bruises and there were fingerprint bruises around her wrists.
Her family say the police in Eilat failed to question key witnesses who were staying at the same guest house as Ms Pearson until two weeks ago, and that they are not taking the case seriously.
The Pearsons turned to their MP, Hannah Bardell, who raised the issue at Prime Minister's last week. Now they are calling for the police in Tel Aviv to take over the case.
Speaking on behalf of the family, Ms Pearson's aunt Deborah said she phoned the Eilat police every day for three weeks after receiving the devastating news.
She said: "Julie was a very happy, loving, outgoing person. One of her friends called me on November 30 and told me that she had passed away.
"My daughter stays there so I called her and she got one of her friends to call the police station to see if it was true. They confirmed it was true."
Ms Pearson says in her dealings with the Eilat police she has found them to be "unprofessional and uncooperative".
She added: "I have no confidence in the police there. They didn't go and question witnesses who were in the guest house where she died.
"That wasn't done until two weeks ago and only because her friends had went and questioned this boy first.
"I want them to re-question everybody that was there because they didn't do it right. We want some answers, we want an autopsy report.
"She was covered in bruises around her face and she had fingerprint marks around her wrists. There was more bruising but they never told us where the rest of the bruising was.
"It's terrible. We don't know anything. Myself and my brother called the Eilat police for three weeks in a row, every single day, and they didn't give us any answers.
"Eventually they gave a statement on December 23 to the embassy and we didn't get that statement until December 30 when I called the embassy.
"I know that they've not done the investigation properly. There's no closure on this, nothing. We just want answers. What happened to her?"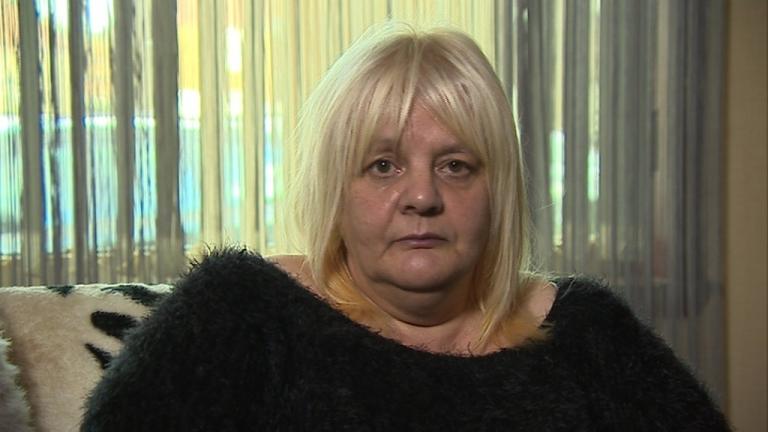 The family believe they know who is behind the death and want more senior police officers to investigate.
Ms Pearson said: "They need to get the Tel Aviv boys involved and get them in to investigate."
Ms Bardell, who represents the Livingston constituency that Ms Pearson's mother lives in, received a letter from Prime Minister David Cameron confirming he will press the Israeli authorities for answers.
Tasmina Ahmed-Sheik MP, member for Ochil and South Perthshire, where Ms Pearson was from, is also involved in the campaign.
Ms Bardell said: "In terms of the next step, myself and Tasmina are going to meet with Tobias Elwood, a minister from the Foreign and Commonwealth Office (FCO), next Wednesday, and we're going to take all the details of the case to him because he is going to Israel in a couple of weeks.
"He has given us, as has the Prime Minister, assurances that he will press the Israeli authorities for answers.
"This shouldn't have come to the stage where someone is coming to their MP and their MP is having to raise it at Prime Minister's Questions but unfortunately the Israeli authorities appear not to have conformed to due process.
"Obviously the local police in Eilat have been investigating this but the feeling of the family is that this is of such a magnitude that it should have been referred to the police in Tel Aviv and that hasn't happened so that will be one of the asks from myself and Tasmina to the FCO to put pressure on the Israeli authorities to do that.
"They absolutely have to make sure that they are taking this as seriously as possible and unfortunately from what we've seen and what we've heard, they are not taking this case seriously. We don't have the answers that Julie's family sorely need."
Download: The STV News app is Scotland's favourite and is available for iPhone from the App store and for Android from Google Play. Download it today and continue to enjoy STV News wherever you are.