It's our favourite spooky time of year again but a few frightening pumpkin facts are proving as scary as the night itself.
Research shows that the UK will bin around eight million pumpkins after Halloween, the equivalent of enough pumpkin pie to feed the entire nation.
In Scotland, the numbers mean that around 1.8 million pumpkins are carved for Halloween with over 1.1 million then thrown away once the celebrations are over.
The findings come from a 2016 poll by the environmental charity Hubbub and Unilever, which showed there would be enough leftover pumpkins to stretch from Edinburgh to Stornoway.
Polling also suggests, however, that most people in Scotland do feel guilty about throwing away food.
So, to help prevent food waste at Halloween, Zero Waste Scotland, as part of its 'Love Food, Hate Waste' campaign, has pulled together a range of easy pumpkin recipes to inspire everyone to have a go at turning their pumpkin carvings into delicious food that the whole family can enjoy.
Take a look at their tasty recipes below and we've also included a special video from Lorraine Wood Flowers (see above) on how to make your own pumpkin vases.
They make for some wonderfully colourful Halloween table centrepieces.
This recipe by John Quigley of Red Onion in Glasgow uses toasted pumpkin seeds with dark chocolate for a deliciously gooey traybake.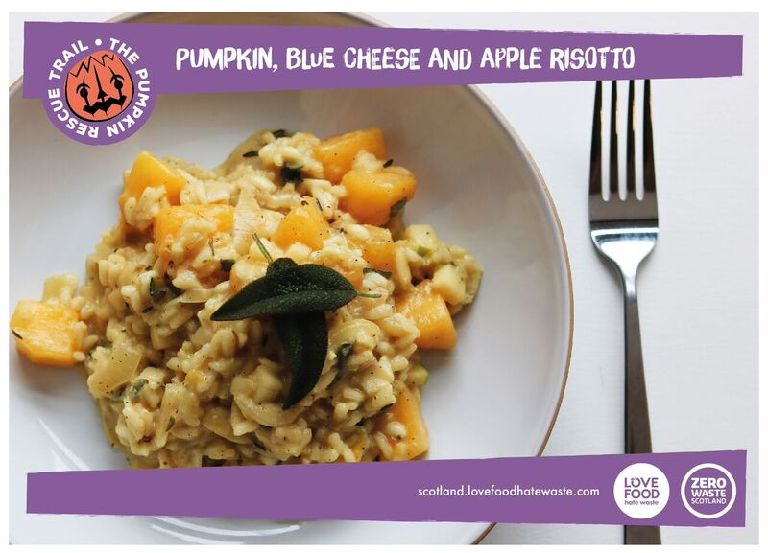 Chef, cookery tutor and owner of Pop food business in Edinburgh, Steve Brown, shares his Halloween themed risotto recipe.
You need a good 200 grams worth of pumpkin for this dish so it definitely makes the most of your squash.
Michael and Savanah from Granton Primary School came up with this incredible dish for a previous Halloween-themed 'Don't Be Afraid of Your Leftovers' school competition.
The recipe calls for leftover Quorn bolognese but meat would work just as well depending on what you have in your fridge.
The lentils are a great way of bulking out the leftover portion and creating a spooky face with pumpkin seeds is a creative way to use them up.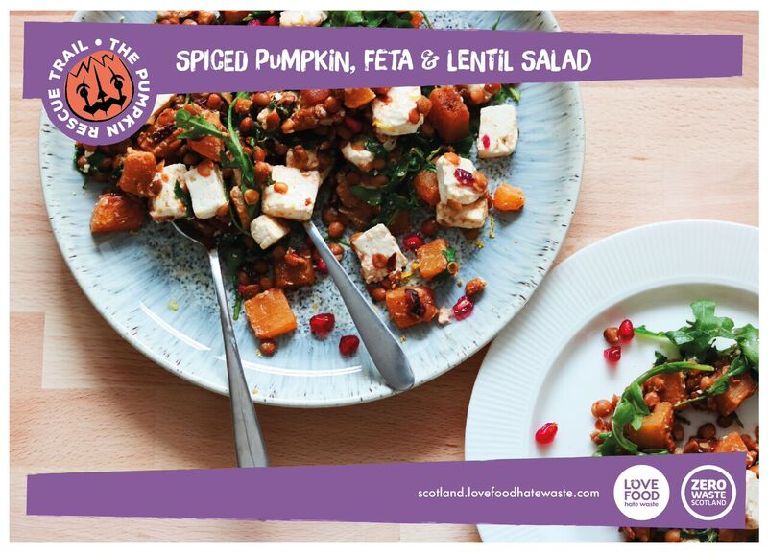 This Halloween-themed salad with a Greek twist comes from Paul at award-winning organic farm and veggies delivery company East Coast Organics in East Lothian.
It uses up masses of chopped pumpkin flesh and is super yummy with the added feta.
This sweet and spicy dish is an autumn favourite and perfect if you're making soup for the first time.
It works really well if you roast the pumpkin and sweet potato first, and don't forget to sprinkle on the pumpkin seeds at the end.