The legend of a Viking explorer who spent a summer in the Hebrides has been celebrated on Lewis.
A bronze bust of Leif Erikson was gifted to the people of Uig from American organisation Leif Erikson International Foundation, who aim to cement the explorer's place in history and support Scandinavian culture in the US.
The legendary Norseman has been credited by some as being the first European to find North America.
Yet his travels also took him to Scotland, where he arrived in Lewis around 999AD after his boat was blown off course.
It is said he spent the summer in Uig before continuing his journey.
"There's a version of the sagas that said he got blown off course on his way to Norway," explains Kristine Leander, President of the Leif Erikson International Foundation.
"He spent a summer here and we think that's pretty terrific.
"It took us a while but we talked to folks here and said 'would you like a bust of Leig Erikson' and they said yes and here we are to unveil it."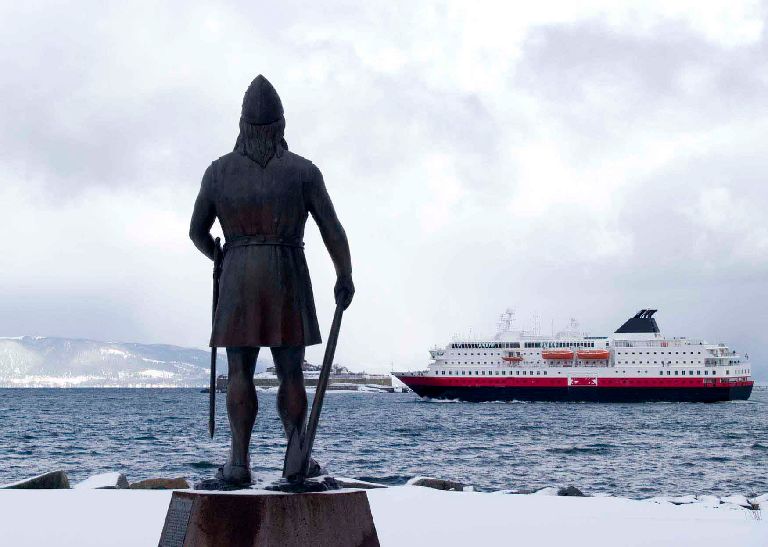 The foundation has been keen to share Erikson's story and have erected statues from Seattle to Trondheim in Norway in places he visited or stayed.
In the 11th century, it is said his boat was once again blown off course and led to the discovery of what the Vikings called Vinland – now known as Newfoundland.
Now Uig has joined them with their own bronze bust in pride of place.
On Lewis, the Viking influence remains to this day, with many place names of Norse origin and the famous Lewis chessmen discovered there in the 1830s.
"When the Vikings did come to the Hebrides, they were here for 400 years," explains Joni Buchanan of the Uig Historical Society
"They intermarried and spoke both Norse of course and Gaelic and there was a kind of intermingling of the two."
It is hoped the memorial to the intrepid explorer will encourage more Scots to discover more about the Viking's tales.