If the words Lallybroch or Sassenach mean something to you then you might want to take a look at this charming place.
An apartment in Dean Village in Edinburgh has been lovingly converted into an Outlander themed Airbnb, complete with Lallybroch trunk, paraffin lamps and even a warrior's long-sword.
Originally built in the 1880s, the flat was recently bought by Outlander fan Catt Kaspar and converted by a dedicated team into a tribute to the popular series.
Inspired by the honeymoon scene in Outlander, it has stone walls, beautiful exposed beams and a large feature fireplace.
Outlander, a TV series based on books by Diana Gabaldon, revolves around an English combat nurse from 1945, Claire, who is mysteriously swept back in time to 1743 and falls in love with wild and handsome Scot, Jamie Fraser.
"I was a big fan of the books and when the TV series came out in 2015 it renewed my passion for it – I came home one night and told my kids and my husband, right, we're moving to Scotland," laughs Catt.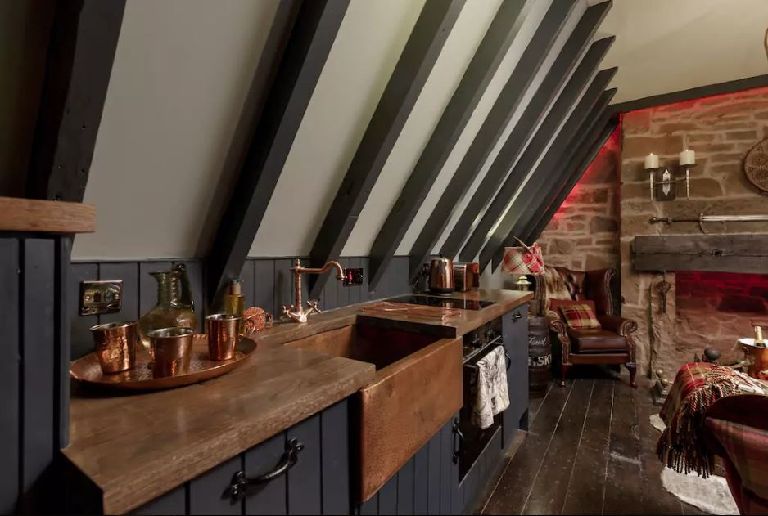 Originally from Brazil, homeopath Catt says she instantly fell in love with the beauty of Scotland and couldn't rest until she had made it her home and encouraged others to visit and explore it too.
"It sounds childish to say it, but that book really did change my own world. I took that risk, I moved us here," she says.
"In the book, the main undercurrent is that everything is unexpected. These two people have no idea what will happen next, but they jump together. They are fearless and passionate and I feel that is very Scottish."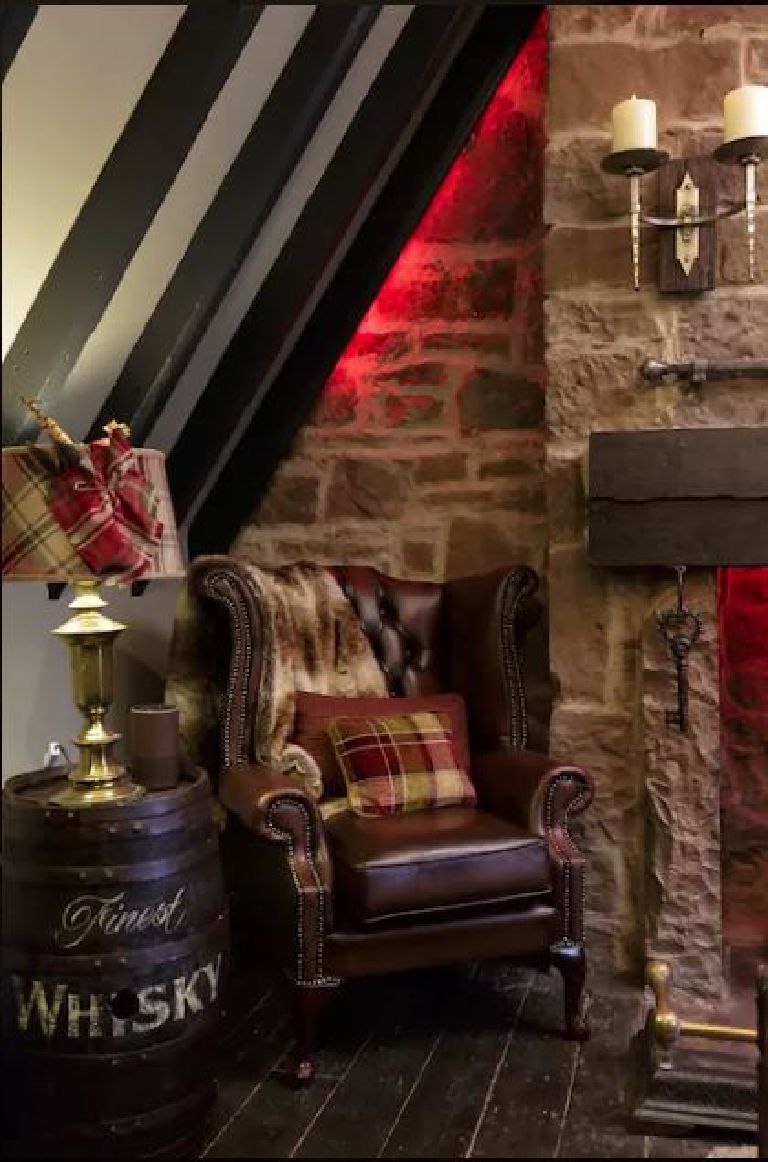 When she happened upon the little century old flat in Edinburgh, she set out to achieve her vision.
As soon as she walked into it, she says she remembers it felt like immediately walking into one of the scenes in the book – the one where the two main characters, Jamie Fraser and Claire Beauchamp, get married and return to an inn for their honeymoon.
Catt recruited a talented Edinburgh husband and wife team, Gillian Taylor and Ewen MacAskill, to help her realise her dream.
"They are artists in their own right. The way they do things is extraordinary," she says.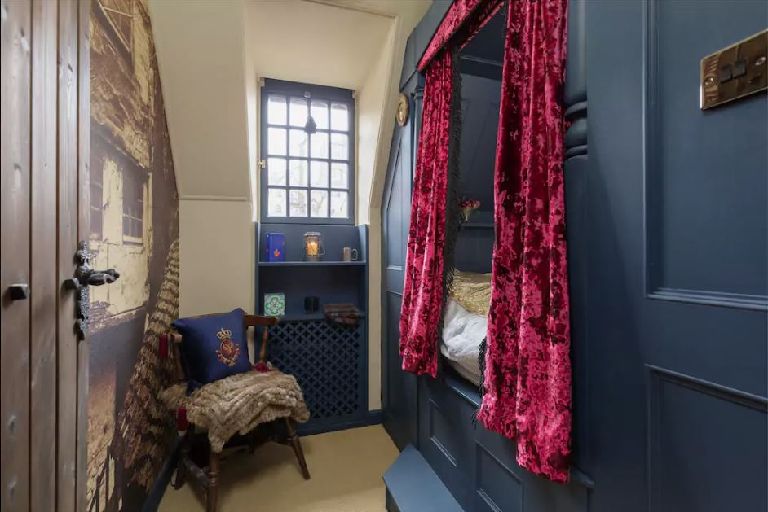 Every bit of joinery was done by hand and items were sourced from all over the world, including specially made replica glassware and furniture from antique shops.
Other touches include a handsome leatherwork shield hung above the fireplace and inscribed with Catt's favourite phrase – Alba Gu Brath – meaning 'Scotland Forever'.
Catt's greatest pride in the apartment is the 'feeling' that the team have been able to create – an ambience of candlelight, history and romance.
"It's a chance to live within that world for a few days," explains Catt.
The apartment was made available to guests two months ago and Catt says they have already had couples get engaged there.
"I feel like I'm in the business of love," adds Catt, with a smile in her voice.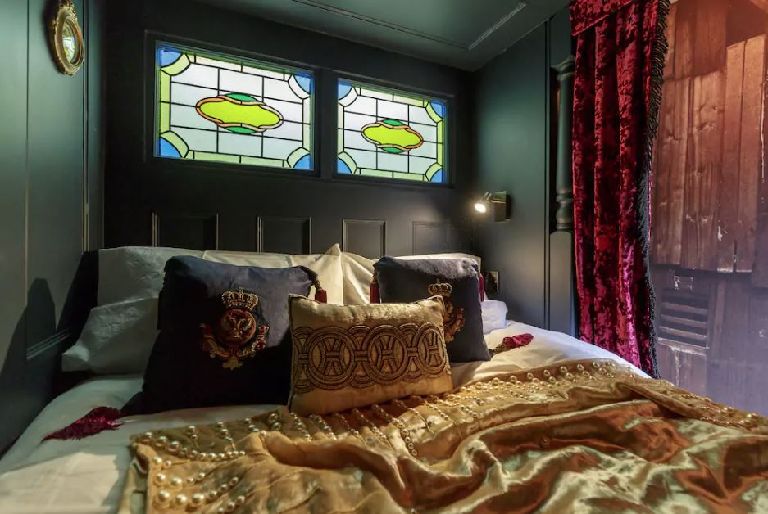 The Airbnb lodge is already fully booked for summer and Catt is hopeful of more romance to come.
"It's a project of love," she says. "We've deliberately taken our time and paid attention to all the tiny details because I think on a subliminal level, when things are done with love and that much care, people can pick up on that and then they feel good because of that."
Catt is now renovating a centuries-old mill just outside Edinburgh and is enjoying every second of it.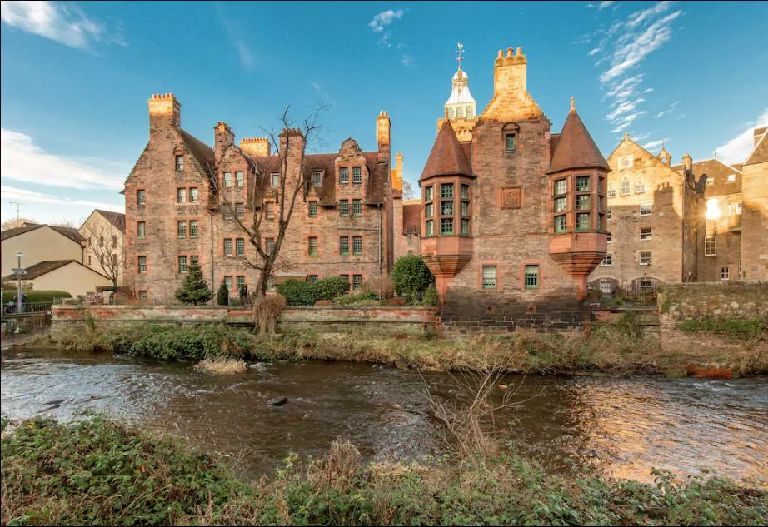 Catt also has plans to renovate other properties that could be rented out to guests, all inspired by her passion for books.
"Sometimes you need just a little bit of hope to give you that encouragement to do something you are passionate about," she says.
"I feel that is what books do. They help you dream more and wish more.
"People have no idea how much magic is in these tiny containers of words."