Families of children with disabilities caused by exposure to alcohol in the womb are calling for more support and awareness around their condition.
Foetal Alcohol Spectrum Disorder (FASD) is the most common, preventable non-genetic cause of learning disabilities in the UK.
It is an umbrella term encompassing a range of birth defects caused by exposure to alcohol in the womb.
In most cases it results in brain damage and mental defects . It has been described as a "hidden disability" by experts and charities in the field.
The British Medical Association stated there is "currently no reliable evidence on the incidence of FASD in the UK."
Estimates for prevalence of the condition range from 2% to 6% of the population, meaning in Scotland as many as 300,000 people could be affected.
At the most severe end of the spectrum is Foetal Alcohol Syndrome, which includes physical issues such as a smaller head, poor growth and a thin upper lip.
Leanne Craig was diagnosed with the syndrome as a baby. She has recently begun to understand the impact it has had on her.
"What's hard about it is, not knowing why you're like this. With no information, you kind of just think you're silly.
"I have a letter from years ago which says what I've been diagnosed with.
"I took it into the doctor a few months ago and the doctor turned round and said, 'I'm sorry you've been failed by the NHS.'"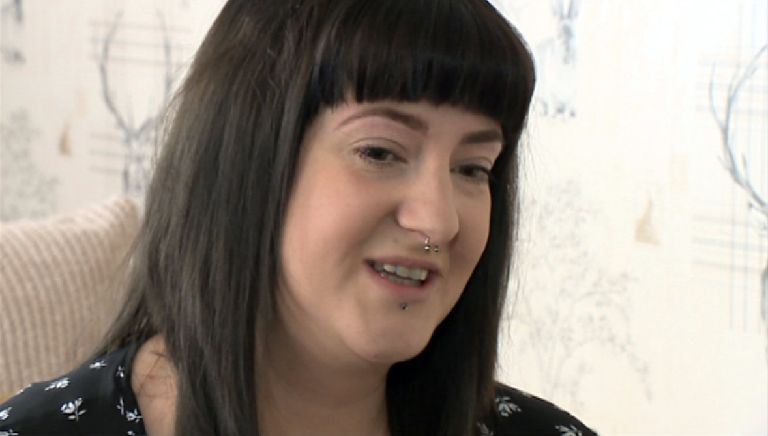 The 27-year-old mother lives in Kirriemuir, Angus. She has been exploring the condition and how it affects her by joining online support groups.
"Basically, over so many years, nothing has been said or done to help me with it at all.
"I want to know more and more about it, but I'm hitting a brick wall. I've got loads of questions I want answered."
Leanne adds: "I'm not angry about it at all. I accept that it's happened – I don't blame anyone for it."
Debbie Jury's adopted son Lewis was diagnosed with Foetal Alcohol Syndrome as an infant, after his birth mother drank during her pregnancy.
"From very small he used to cry a lot and be distressed. At first it would have been withdrawal symptoms, but then it became a behaviour.
"The tantrums started like any normal two-year-old, but continued. They have got a lot less now, but for a wee while they were very physically abusive.
"We found that was a point where he was very frustrated and we decided to sit down with him and discuss for the first time what was wrong.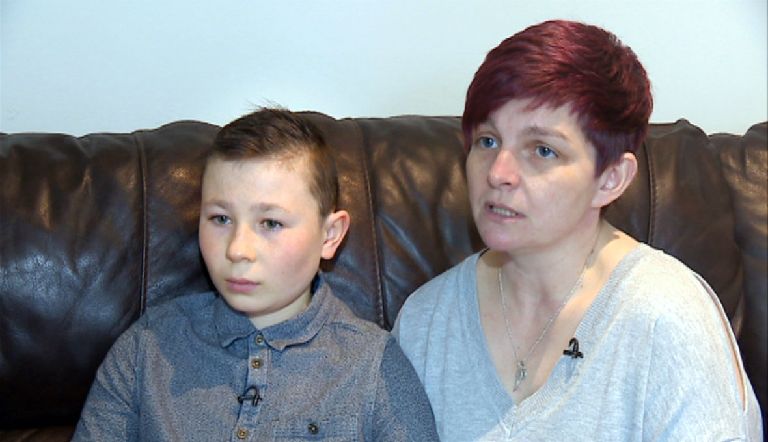 "He kept telling us his brain was stupid and this was where the frustration was coming from. We told him that it was not that his brain was stupid, but there was something wrong and we can't fix that – but what we can do is learn to change the way we think about it."
Speaking at their home in Fife, fifteen-year-old Lewis tells STV News: "I find it quite hard because loads of people ask me questions and I'm not good at telling them.
"Because if I tell them, I might get upset."
Lewis reveals he is sometimes bullied at school about his size.
"Sometimes people annoy me in school and I ask my teacher if I could go outside to calm down.
"I usually go back in and explain to the teachers what happened, and then they deal with it.
"I was saying to my mum there might be people at school that bully me that might watch this [STV's report] and go, 'Oh, I shouldn't be bullying him for that as it is a medical condition and he's suffering from it.'"
Debbie adds: "We try to instil a sense of pride in him in the things he can do well. He's a very caring, loving child with a big heart. He loves to help other people.
"We focus on the positives – we can't help the things that we can't do."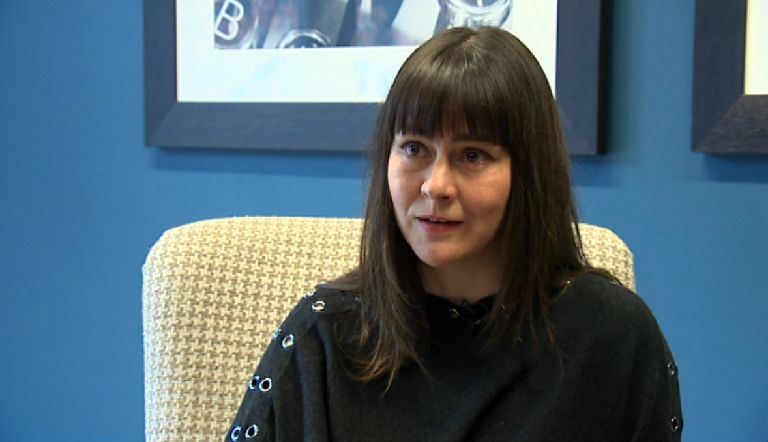 From speaking with families affected by FASD, a recurring complaint centres on a lack of diagnosis, support and recognition for the conditions associated with it.
Cases often go undiagnosed, or are misdiagnosed as autism and ADHD because of their overlapping symptoms, including hyperactivity and attention problems.
Ailsa Clarke tells of the struggle get her five-year-old adopted son diagnosed with the disorder.
She says: "I think in this country we're something like twenty years behind Canada and the States in terms of recognising and supporting people who have it.
"There is virtually no help available, it is very, very patchy. We had to struggle for two years to get a diagnosis.
"We were told there was no point in labelling him, because there was no support available – our paediatrician told us that."
No two cases of FASD are the same, as each brain can react differently to the varying levels of alcohol they are exposed to in the womb.
Ailsa's son has experienced problems with self regulation and sensory deprivation disorder.
She explains: "He would head bang. Off radiators, off the floor. Not necessarily if he was distressed, but to get some sort of sensation as he is under-sensitive to touch."
"We struggle with every aspect of parenting our son. Including trying to get the people who work with him to understand it is brain damage, it is not wilful bad behaviour."
A pilot project funded by the Scottish Government and based at Rainbow House in Irvine is looking at changing the approach to disorders caused by drinking during pregnancy.
They deal with just a small snapshot of Scotland's FASD population and confirm the medical community's attempts to move away from any stigma associated with the condition, as it is felt it can hamper parents coming forward for a diagnosis for their child.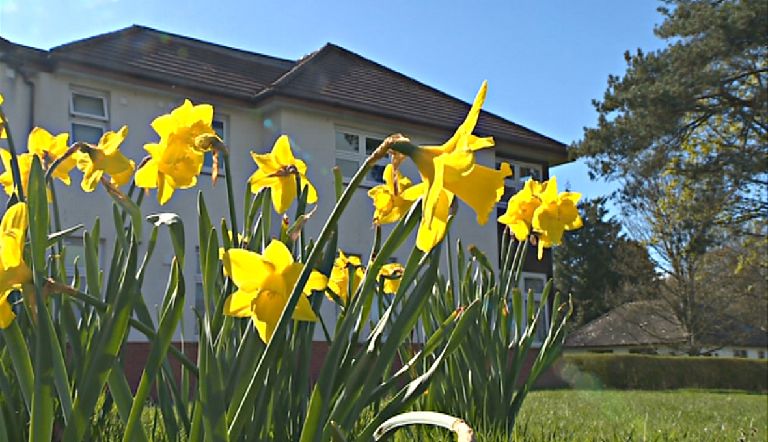 Dr Sarah Brown says: "Nobody drinks in pregnancy in order to cause harm to their baby.
"We're trying to move away, very much, from any sort of blame."
Dr Brown states that a key message for them to share with pregnant women is – no alcohol, no risk.
"Women drink for a variety of reasons – you don't have to be alcohol-dependent or an alcoholic to be affected."
The project aims to increase understanding of the condition through sharing their experiences with other professionals across Scotland, which could eventually lead to similar comprehensive FASD diagnosis teams being set up in other health board areas.
Jennifer Shields, a psychologist at Rainbow House, sums up the experiences of many of the families affected by the condition.
"It's just about being understood, and not misunderstood.
"The story we hear from families and children is that they've really battled to be heard."