Three main suspects in high profile murder cases, a man who was once called Scotland's most dangerous prisoner and a convicted rapist who posed as a taxi driver to lure a woman into his car before the attack, are all among a group of men at the top of Police Scotland's most wanted list.
A worldwide search is under way for the lead suspects in a list of crimes which shocked communities and shattered lives across the country.
Police Scotland's fugitive unit are working closely with law enforcement agencies throughout the globe in their hunt for the individuals who could potentially have fled abroad to avoid detection.
However, officers have not ruled out the possibility that all seven men could still be living in Scotland under false identities.
We take a look at seven of the country's most high profile suspects still at large.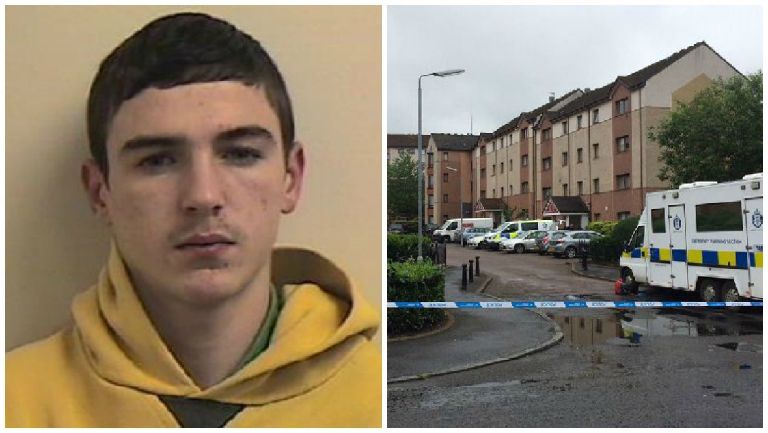 Jordan Owen, of Castlemilk, is wanted in connection with the death of young father Jamie Lee who was shot dead during a play park brawl last summer.
Officers have been hunting the 23-year-old ever since Lee's death in the Glasgow housing scheme last year.
Jamie Lee and Owen are believed to have been childhood friends who grew up together near the area where 22-year-old Lee was fatally shot in July.
Jamie Lee's first child was only a few weeks old when he was murdered in the Ballantay Terrace area of Castlemilk.
In an emotional social media post in February the victim's mother sent out a plea to find her son's former friend who is now wanted over his murder.
On her Facebook page Annfrances Dearie said: "He has left an 8-month-old baby without his daddy, me without my son, his partner devastated and his brothers and sisters without their brother."
Police say that dangerous Owen should not be approached by the public and anyone who recognises him should contact the police immediately.
Crimestoppers have also offered a £5,000 reward for any information that leads to Owen's whereabouts.
A police spokeswoman said: "Jordan Owen is currently being sought by Police Scotland in connection with their enquiries into the murder of Jamie Lee on July 8 2017.
"He is considered dangerous and should not be approached by the public."
He is described as 5'8″ with a slim build and short brown hair.
It is requested that anyone with information as to his whereabouts contact Police Scotland as a matter of urgency on 101 .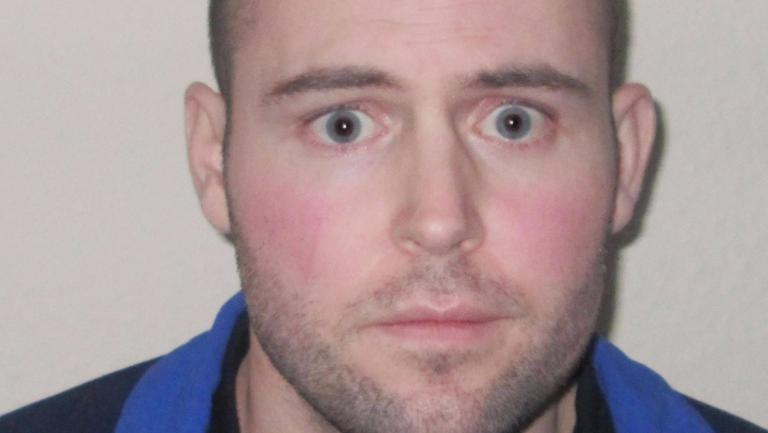 Police officers hunting for Jonathan Kelly have described the bulging eyed Drumchapel man as "pure evil".
Scar faced Kelly, who has spent most of his adult life behind bars after a long list of violent attacks on gangland rivals including paralysing a man with an axe, could face a ten-year jail term when found by police.
Even while behind bars he gained the reputation as the country's most dangerous prisoner after facing nine charges of assault against fellow inmates and prison wardens.
He is also known to openly boast about unprovoked attacks on gay men.
Kelly was released from jail in 2014 under 32 strict bail conditions but was due to be sent back behind bars after failing a drug test just three weeks after his release.
He became a fugitive on September 9, 2014 and the only sighting of him since was two weeks later when he was linked to a gun attack on a family home in Crosshill.
Kelly then disappeared without a trace and has not been seen since.
Crimestoppers have offered a £5,000 reward to any information that leads to his whereabouts.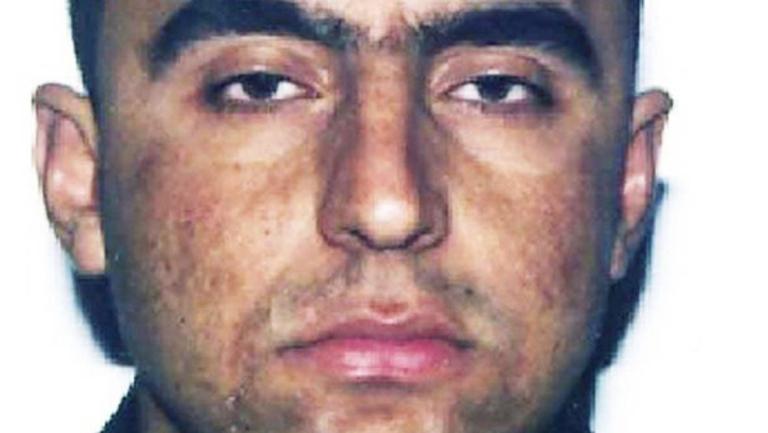 Opportunist sex predator Rezgar Zengana has been on the run for nearly 12 years after raping a young woman in Glasgow a few weeks before Christmas in 2006.
Zengana, who came to Scotland as an asylum seeker, posed as a taxi driver to entice the victim into his car after she had left her work's Christmas night out.
But rather than take the 25-year-old home he took her to an address in Cessnock before attacking and raping her.
The 34-year-old Iraqi national was convicted of the rape at the High Court in Glasgow in 2008 but disappeared off the police radar as he awaited sentencing. He has been on the run since failing to re-appear at the same court on July 4.
Information gathered by the Police Scotland Fugitive Unit suggests that the convicted rapist is currently hiding out near Amsterdam or an Iraqi community in Turkey.
The pre-conceived manner of his attack means he is considered a particularly dangerous individual and officers say they are leaving no stone unturned in the search for the high priority fugitive.
Zengana is described as being around 6ft tall with a slim build, dark hair, brown eyes and of Middle Eastern appearance.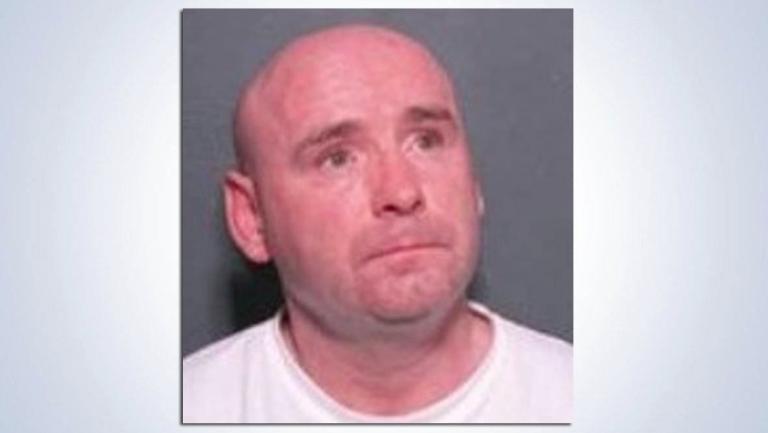 Possil gangster Derek 'Deco' Ferguson is wanted in connection with one the country's longest unsolved murder cases.
Thomas Cameron was shot dead outside the Auchinairn Tavern in Bishopbriggs, East Dunbartonshire, on June 28, 2007, after going to meet Ferguson and an associate.
The man believed to have been with Ferguson when 49-year-old Cameron was shot in the apparent gangland feud was then also found murdered a short while later.
William Bates was found stuffed inside an oil drum near the River Clyde just three weeks after Cameron was murdered.
Ferguson, who has half of his right ear missing and is known to speak in a fake Irish accent, soon became the main suspect in both cases.
In 2012 it was reported that career criminal Ferguson was hiding on the Costa Del Sol and had been recruited by an Irish gang as an enforcer.
Bald Ferguson has three tattoos on his left arm; a heart design, an arrow and a dagger and a distinctive scar on his left knee.
The 54-year-old is believed to spend his time between Spain, Ireland and the Netherlands.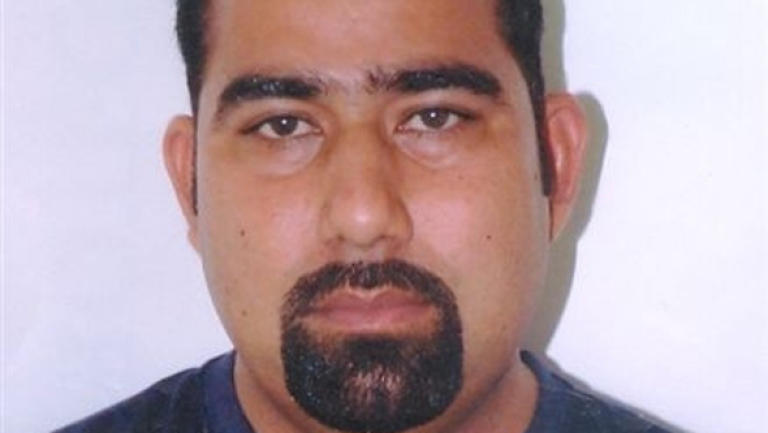 Israr Ali is wanted in connection with the murder of an illegal immigrant at his Glasgow flat eight years ago.
The elusive Pakistan national is known to use several different aliases including Aslam Ali, Mohd Ali, Fased Ali, Chaudery Israr, Mohammed Israr, Israr Mageed and Israr Aslam.
Fellow Pakistani Waqar Shaq's dead body was found in Pollokshaws, on the southside of Glasgow, in the early hours of April 1, 2010.
At the time of Mr Shaq's murder he was considered an "over-stayer" in the UK after originally being granted a six-month visa in 2000.
Police investigating the death made Ali their main suspect in the case almost immediately but tracing him down would prove to take a lot longer.
Since then, the only sighting of the 45-year-old, who is considered a danger to the public, was in Stoke on Trent the day after the 42-year-old's body was found.
Police believe that Ali's location is most likely in France or back in his home country of Pakistan.
He is described as around 6ft tall with a stocky build and receding black hair.
Mark Francis Quinn is wanted on suspicion of being involved with an organised crime group running an £11m amphetamine racket.
Quinn was thought to be involved in the production, transportation and distribution of the drug between August 2013 and April 2014.
The suspect is described as around 5ft 9ins with a large build and short brown hair.
A Police Scotland spokesman said: "We are appealing to the public for any information they have which could help trace Mark Francis Quinn.
"If you have seen him or know someone who may have information of his whereabouts, please contact Police Scotland on 101."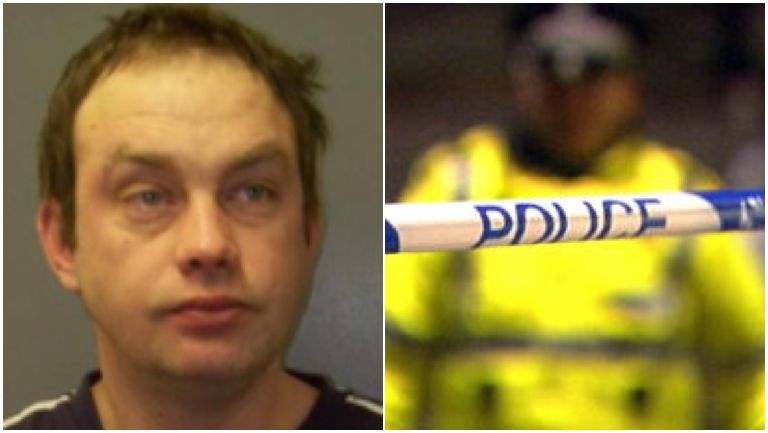 Convicted fraudster Martin Banis is wanted on a European Arrest Warrant in relation to 18 charges.
The Latvian national was captured in Scotland and found guilty of all charges but failed to show up to his sentencing at Glasgow High Court where he was handed a six-year sentence in his absence.
The 43-year-old, who is known to reside in Stirling, has not been seen since missing the court date.
He is now sought in relation to his missed sentencing in Glasgow as well as the European Arrest Warrant.
Banis is described to be around 5ft 11ins tall with blue eyes and short brown hair.