It began as a small hobby but this Glasgow lady's brilliant sense of humour has led to an incredible international card business.
Two years ago, Sharon Caddie, 40, started jotting down some of the amusing texts she got from her friends and posted them online for others to enjoy.
She kept them all anonymous and it was meant to just be a bit of a laugh – until her followers liked the musings so much, they began asking her to print them.
Some of them were Tinder-inspired. A best seller was a Valentine's Day card proclaiming "I'm glad I swiped right for you".
Others were slightly "sweary". Cards including the messages "Sending you a ray of f****** sunshine" and "S*** you're getting old" were both big hits, printed in a soft rose gold foil.
"I thought 'och, I'll just do a few cards and prints' but then it took off on Instagram with clients contacting me asking me to go wholesale," says Sharon.
In less than two years she had sold 4000 cards. Her sales shot up by 230%.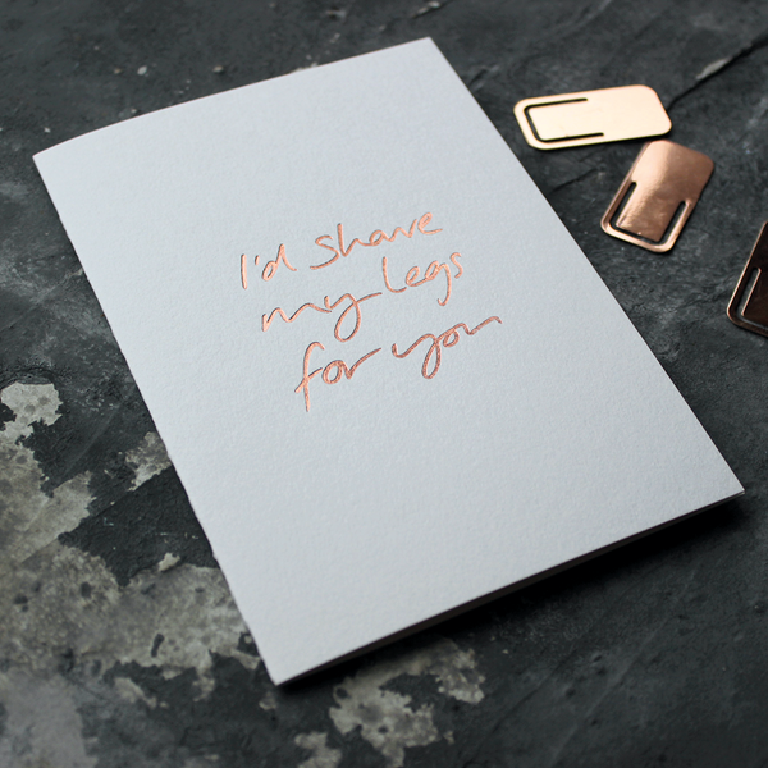 "It was just a hobby but it has grown arms and legs. I had no idea it would grow this big," says Sharon.
She named her business Text From A Friend and launched her 'anti-social' media for all occasions.
Sharon, who is originally from Carmyle in the east end of Glasgow, believes her home city has been a big influence.
"I definitely think having a Glasgow sense of humour has helped with this," she says.
"I got worried at first that people might be offended, but I think the sweary words are the ones that people really like."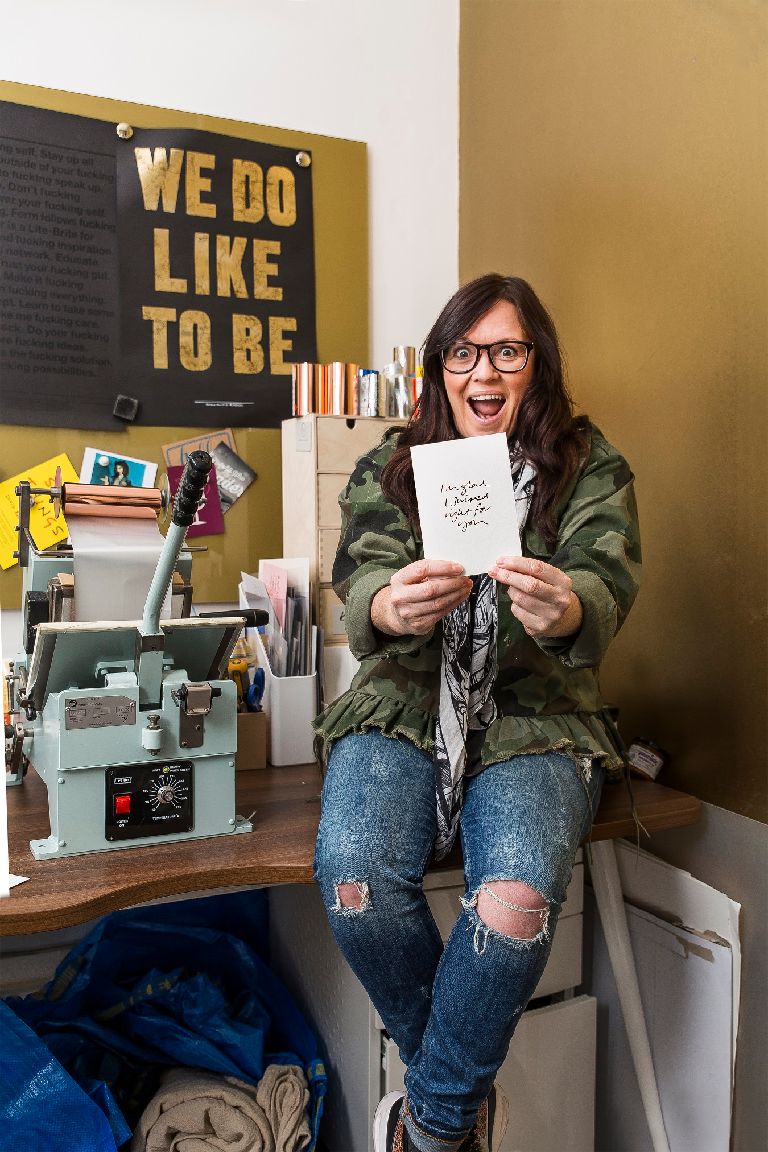 Products are sold via Sharon's own website, Etsy, Not on the High Street and through 15 independent retailers across Scotland.
She hand-crafts each card and draws her text designs, then uses a traditional printing technique with a hot foil press to create the finished product.
"There's been a real revival in Scotland for hand-crafted, traditional products – consumers are interested in finding out how their stuff is actually made and appreciate quality," says Sharon.
Her cards are now being sent out largely to America and Europe, and Sharon is hard at work on more designs from her studio at St Vincent Place in Glasgow.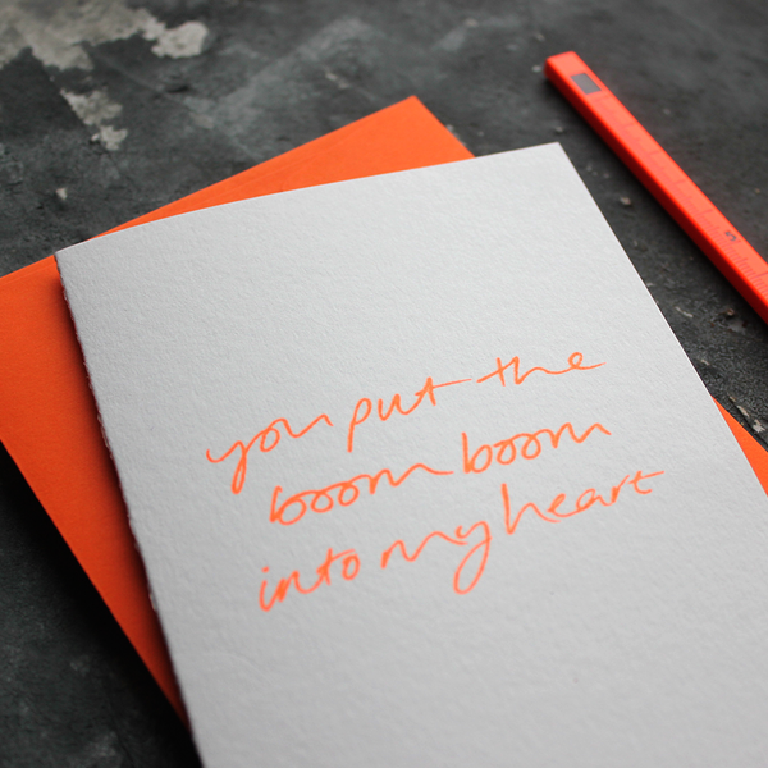 "The popularity of the cards has been overwhelming in a good way," she says.
"When I began the business, I kept them in an Ikea box under the bed. I now have ten shelves high worth of storage space and still seem to constantly run out. I think people enjoy them so much because we all love a good swear!"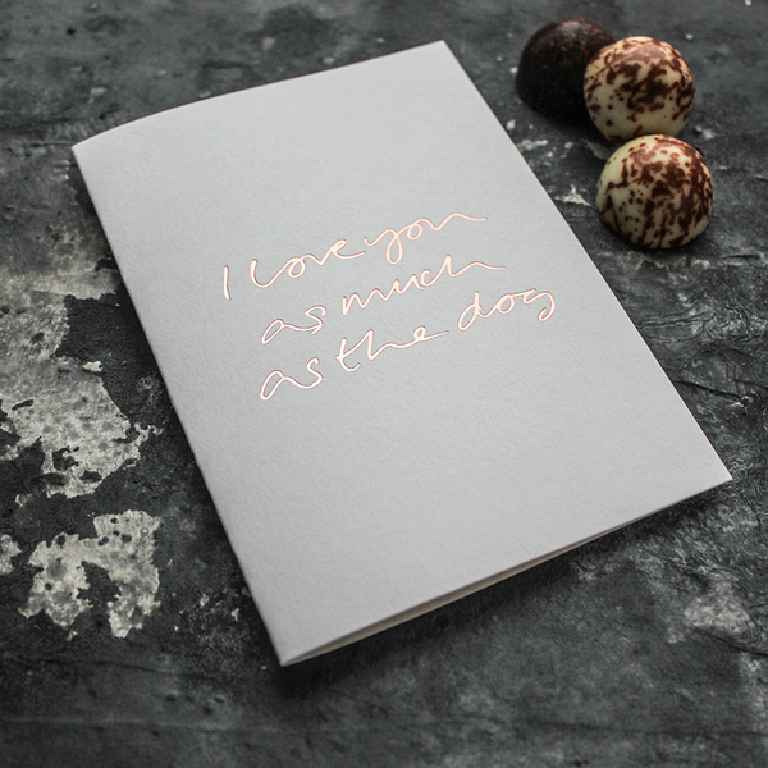 "It's been a challenge keeping up with incoming orders for the 'I'm glad I swiped right for you' card, particularly in the run up to Valentine's Day," adds Sharon.
"Some of us struggle to put into words our feelings for our other halves, while some of us just cringe at the sight of a soppy card. Perhaps that's why so many couples resonate with this particular product.
"And let's face it – Tinder was the starting point for many of us, so it's nice to immortalise that with some lovely calligraphy."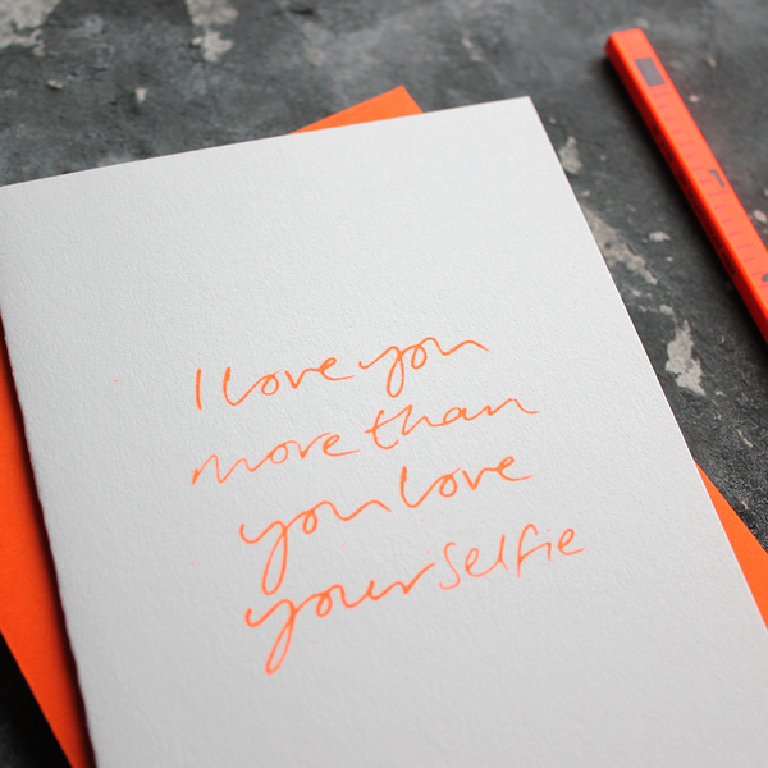 Over the next 12 months, Sharon plans to expand the wedding arm of the brand, with ideas to grow the product selection beyond wedding and engagement cards.
"I get messages saying keep up the sweary jargon," says Sharon.
"I've got a lot more phrases in my head that I can't wait to get out."